Roma

In its favour: Alfonso Cuaron's black-and-white art film has real momentum. It tied The Favourite in picking up the most Oscar nominations, and two of those 10 were for the actresses Yalitza Aparicio and Marina de Tavira, which signals that the actors' branch of the Academy has gotten behind the movie.
Netflix has spent an unprecedented amount on the Roma awards bid, but there is real passion in the industry for this film set in Mexico City: Cuaron recently claimed the top prize from the Directors Guild of America, a strong predictor for Best Picture, as well as key trophies from the Golden Globes and Critics' Choice Awards. In a field filled with blockbusters, Roma offers a highbrow option that many voters will be eager to take.
Working against it: Though the Academy has become more international as it tries to diversify its membership, there is still real doubt about whether a foreign-language film can win Best Picture, let alone one distributed by Netflix, a streaming service that has sceptics in the Academy membership. A split between the winners of Best Picture and Best Director has recently become common, and if you assume Cuaron is a lock to win Best Director, this may encourage voters to go a different way with Best Picture.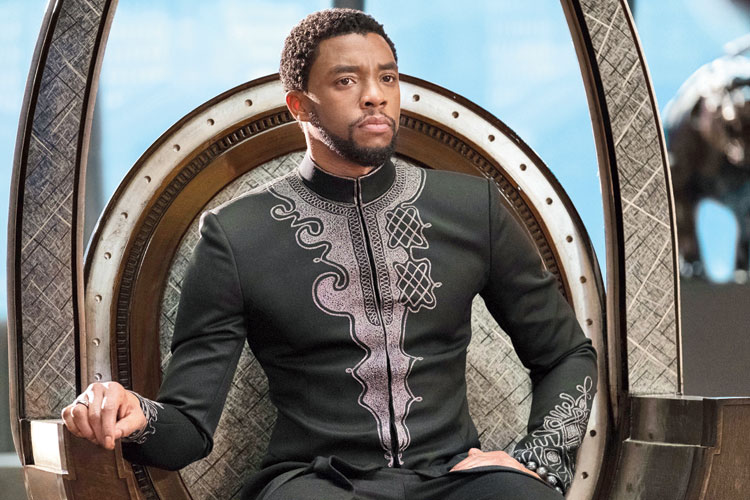 Chadwick Boseman in Black Panther Agency
Black Panther
In its favour: If the Oscars want to reward a contender that scored with the viewing audience, there is no better pick than Black Panther. This Marvel movie was a box-office phenomenon, and it has enough real-world resonance to overcome voters' reluctance to reward a fantasy superhero movie: Crucially, Black Panther took the top prize from the Screen Actors Guild, where Chadwick Boseman delivered a stirring speech that many Oscar voters will remember.
Working against it: Though Black Panther winning Best Picture would give us a capital-m Moment, it's going to be awfully hard to get there when the film couldn't manage Oscar nominations for its director, screenplay or any cast members.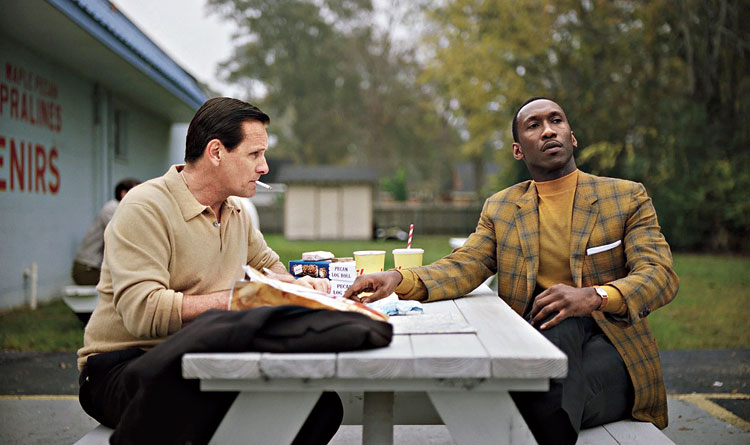 Viggo Mortensen and Mahershala Ali in Green Book Agency
Green Book
In its favour: Based on a true story about a talented black pianist and his white driver, Green Book has most often been compared to Driving Miss Daisy, a film that also took the Best Picture Oscar. In addition to nabbing three Golden Globes, this racial-issues comedy from Peter Farrelly won top honours from the Producers Guild of America, and the film that prevails there has gone on to win Best Picture two-thirds of the time. (The very first Producers Guild winner, in 1989, was, you guessed it, Driving Miss Daisy.)
Working against it: No film has been troubled by more awards-season controversies than Green Book. The family of the man played by Mahershala Ali has come out against the movie, while both Farrelly and his star Viggo Mortensen have had to issue statements of apology: Mortensen for using a racial epithet at a Green Book screening, and Farrelly for a habit of flashing his genitals to crew members as a joke. John David Washington in BlacKkKlansman Agency
BlacKkKlansman
In its favour: BlacKkKlansman is one of only three contenders to score nominations for directing, screenwriting and editing, the traditional signs of strength that a nominee can win. In fact, this Spike Lee hit has had serious stamina all season, showing up in the nominations list for nearly every guild.
Though he was given an honorary Oscar in 2015, Lee has never won an Oscar competitively, and BlacKkKlansman represents the first time he's even been nominated for Best Director and Best Picture, the sort of statistic that makes you wince. Handing Lee one of those top prizes would go a long way toward recognising a director who should have been in the mix far earlier.
Working against it: The Academy has a tendency to give the screenplay Oscar as a consolation prize to a director whose sensibilities may still be too hip for the room, like Jordan Peele, Spike Jonze and Sofia Coppola. BlacKkKlansman is one of two films in the adapted-screenplay category up for Best Picture (the other is A Star Is Born), and while it represents Lee's strongest shot at winning an Oscar, voters could decide that award is enough.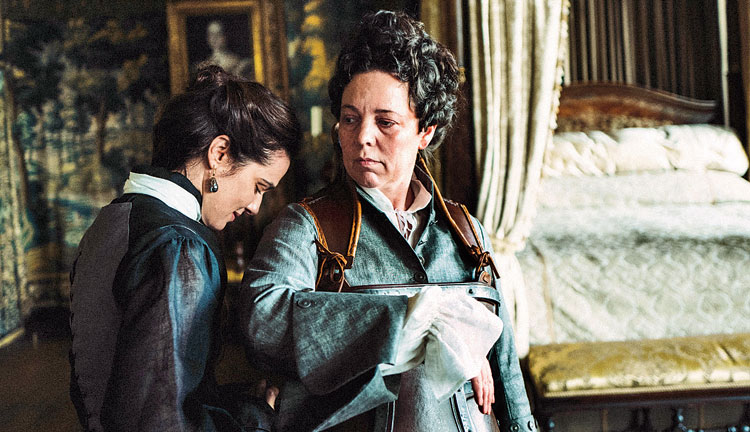 Rachel Weisz (left) and Olivia Colman in The Favourite Agency
The Favourite
In its favour: This royal comedy from the director Yorgos Lanthimos tied Roma for the most Oscar nominations, and like BlacKkKlansman, it is one of only three Best Picture contenders to score nominations for directing, screenwriting and editing. In addition to the Best Actress contender Olivia Colman, the supporting actress race made room for Emma Stone and Rachel Weisz from this movie, and since actors make up the biggest voting branch in the Academy, it's important to have them on your side.
Working against it: Though The Favourite picked up a comedy Globe for Colman and recently managed a win with the editors' guild, it hasn't yet notched the sort of stop-the-presses victory that makes Best Picture more plausible.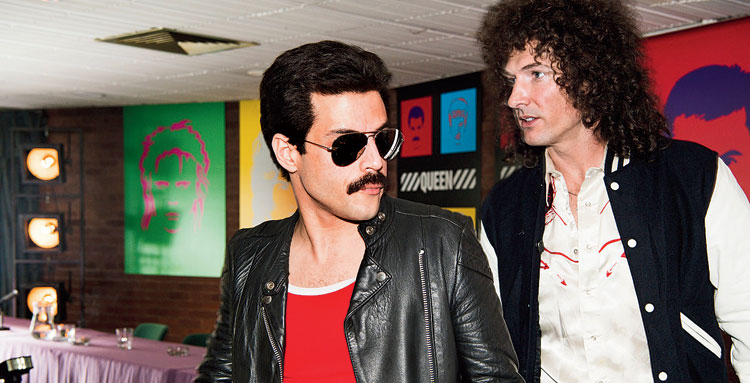 Rami Malek (left) and Gwilym Lee in Bohemian Rhapsody Agency
Bohemian Rhapsody
In its favour: This Queen biopic is a global phenomenon that voters clearly love. Though it's practically inconceivable to imagine that a movie directed by the fired Bryan Singer could go on to win Best Picture, Oscar's top award would actually go to the producer Graham King, whom many in the industry respect for sticking a tough landing.
Working against it: After #MeToo, would voters really reward a movie whose deposed director was the subject of recent sexual-misconduct allegations in The Atlantic? The Best Actor category gives Bohemian Rhapsody fans an easy, respectable place to recognise the movie with a win for Rami Malek, and that may be enough.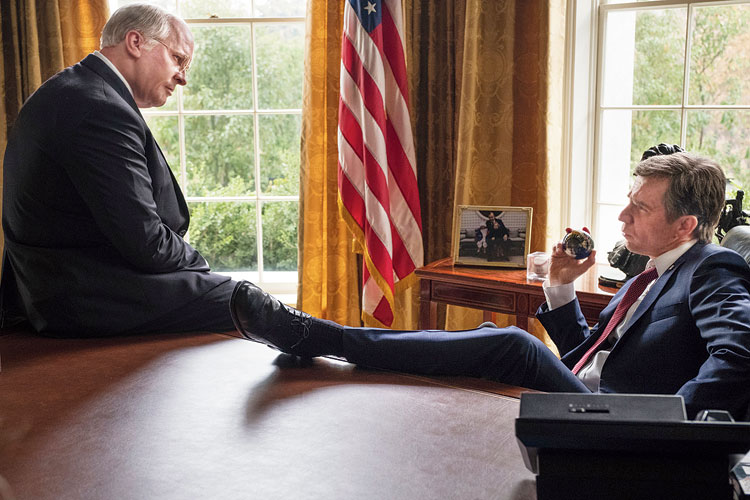 Christian Bale (left) and Sam Rockwell in Vice Agency
Vice
In its favour: Adam McKay's darkly comedic Dick Cheney biopic can't be counted out: It was among the few movies to score nominations in directing, screenwriting and editing, and like The Favourite, it managed to push three actors — Christian Bale, Amy Adams and Sam Rockwell — into Oscar contention. If the mostly liberal Academy wants to thumb its nose at Republican leadership in Washington, Vice offers perhaps the most overt way of doing so.
Working against it: Reviews and box office weren't as strong as they could have been.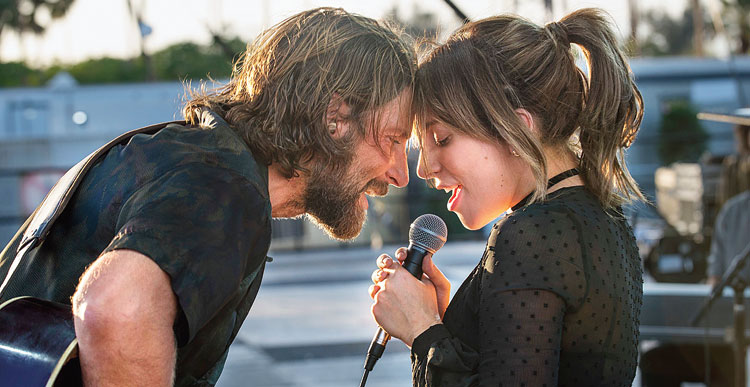 Bradley Cooper and Lady Gaga in A Star is Born Agency
A Star Is Born
In its favour: On paper, no film nominated this year is more Oscar-friendly than A Star Is Born. Like the recent Best Picture winners Birdman and The Artist, it's a well-reviewed movie that's essentially about Hollywood itself, but unlike those two films, A Star Is Born became a bona fide blockbuster.
Working against it: Replace Lady Gaga's triumphant Shallow wail with the sound of a sad trombone, and you'll have an idea of just how much A Star Is Born has underperformed this awards season. The film hasn't taken any of the major wins it was tipped for, and at the Directors Guild Awards, Bradley Cooper even lost the first-time filmmaker prize to the director of Eighth Grade, Bo Burnham. I'm starting to think that the Oscars could add a specific category just for A Star Is Born, and yet, somehow, Roma would still win it.