Singer Naman Arora spends each day trying to achieve his set of career goals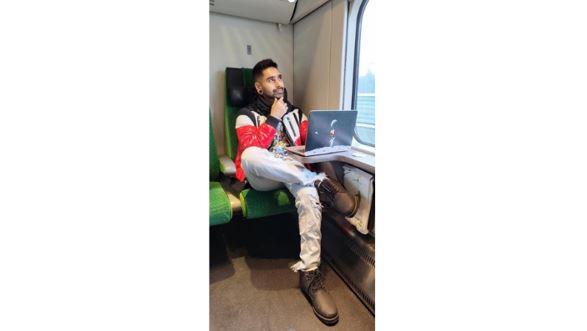 ---
Published 20.05.22, 01:16 PM
---
There are a few people who get up every day and press ahead towards something with dedication. Do you know why? They do this with an urge to check off their goals. We recall someone of the same mind. Naman Arora! He is an unusual soul with extraordinary talent and knows a thing or two about stealing hearts with his enchanting voice.
Talking about his goals, the singer says, "I always want to make my dreams come true. I think it is necessary to believe in your dream and you should work hard to achieve it." To know more about the genial singer and his style, we got in touch with him and asked him what exactly his career goals are.
"I'm overwhelmed by the love showered on my music singles and I'm very grateful to the universe for this success. However, in the near future, I wish to enter the Bollywood music industry and perform as a playback singer. Every singer has a dream of working with legendary music composers. One of my goals includes working with the one and only AR Rahman sir," said Naman Arora in conversation about his future goals.
While spending time with Naman Arora, we were enthralled with his calm and confident demeanour. He is known for his mesmerising voice and has been idolised by rising singers all around the world.
Naman Arora has released numerous music singles that will make your heart skip a beat. A few of his songs include Suit Punjabi, Tera Rang, Raah Kar Da, Pata Mainu, and Main Shayar. We hope that Naman achieves all his singing goals and keeps soothing our souls with his music.
The singer is also an entrepreneur and owns a Data Art Information Technology company. Naman Arora's business skills are as faultless as his singing mastery. He has earned huge goodwill in the economic sector as well.