Season 4 of Manifest has plenty of surprises, which keeps the intrigue alive
You either find the show too bizarre to the point of hating it or you get so sucked into its premise and proceedings that you become at one with its players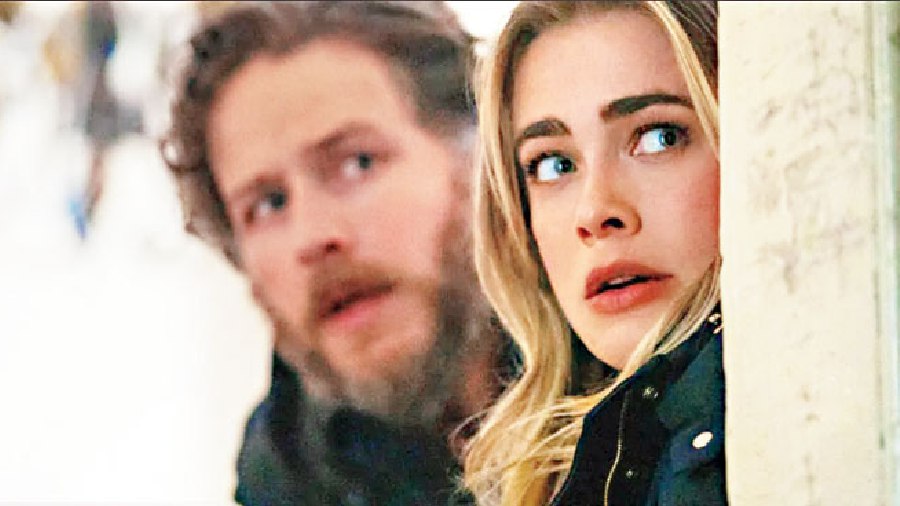 ---
Published 12.11.22, 01:05 AM
|
---
Manifest is a show with the potent ability to divide its audience right down the middle. You either find it too bizarre to the point of hating it or you get so sucked into its premise and proceedings that you become at one with its players, with words like 'Callings', 'Lifeboat', 'Death Date', et al becoming an inherent part of your vocabulary. At least till such time as you are tuned into the show.
And with Vol 1 of the final season, currently streaming on Netflix, comprising 10 episodes, there is a lot of time that you will be spending with the '828ers'. Sounds Greek to you? Well, it shouldn't if you have journeyed (to hell and back, multiple times) with the passengers of Montego Flight 828 over the last three seasons. By the way, repeated utterings of 'Divine Consciousness' have been added to the Manifest glossary this season.
What happens in Season 4, in many ways, mirrors the fate of Manifest. Cancelled by NBC after three seasons, the show got a new lease of life, aka its 'lifeboat', when it dropped on Netflix. Its intriguing to insane premise — depending on which end of the ability-to-ingest-odd-and-outlandish spectrum you are on — shot it right to the top of the charts in almost every Netflix territory, plonking it there for months together. That prompted the streaming giant to commission a final season. With so many questions left unanswered, it was now on Manifest — and its creator Jeff Rake and his team — to create a supersized conclusion to a tale that draws on everything from Biblical references to afterlife allegories to architectural allusions to explain how and why a planeful of passengers disappeared for more than half-a-decade and then came back.
Well, S04V01 does answer many of the questions we had at the end of that gut-wrenching Season 3 finale — does Grace actually die? How has Cal come back older? Has Eden truly been kidnapped by Angelina? — and, in true Manifest style, it throws up a million others.
This season, in fact, is a lot more dark and despairing. It's been two years since we left the Stones and their fellow passengers on the edge, and it's a changed world. 828ers now have to periodically report to a Registry which surreptitiously keeps them under 24x7 surveillance. Ben Stone (Josh Dallas) is a wreck looking for his missing infant daughter. Ben is no longer invested in the Callings or challenging the Death Date. And so his sister Michaela (Melissa Roxburgh), who is no longer a cop, takes on the responsibility of keeping the 828 Lifeboat afloat. She manages to, just about.
Cal (Jake Messina gives way to the older Ty Doran) is back, but has to live under a different name. Vance (Daryl Edwards) and Saanvi (Parveen Kaur) are working underground, analysing what actually happened to 828. Their research involves everything from Noah's Ark to Oracle of Delphi.
In the middle of all this, in what is now familiar to Manifest fans, the passengers keep experiencing Callings, trying to follow and solve them in the hope that they can survive June 2, 2024 when they are all doomed to die. There is a dizzying speed to all that happens in these 10 episodes and just as Lost leaned into the fantastical in its later seasons, Manifest follows suit.
A lot of what happens in Season 4, especially towards the latter episodes, may invite eye-rolls. But anyone who has ever watched the show beyond a season knows that they have signed up for a certain amount of ridiculousness. That ridiculousness is in full display this season. For Manifest has always been a series that has never been rooted in reality, even though it's set in a familiar world.
Even as new theories of how the passengers spent the years they went missing in a "Divine" realm and the Callings are actually memories and not prophecies emerge, we have a season that's perhaps the most emotional yet, focusing on filial ties and human connections.
The emotional wallop at the end — which again leaves us with the question of whether a key character dies or survives — keeps us invested in Vol 2, even as we wait for the biggest one to be answered: where did the plane actually go?