Nooshin Al Khadeer on Shabaash Mithu
'Taapsee (Pannu) has been playing an important role and she has been working really hard because she realises that she is going to be portraying a living legend'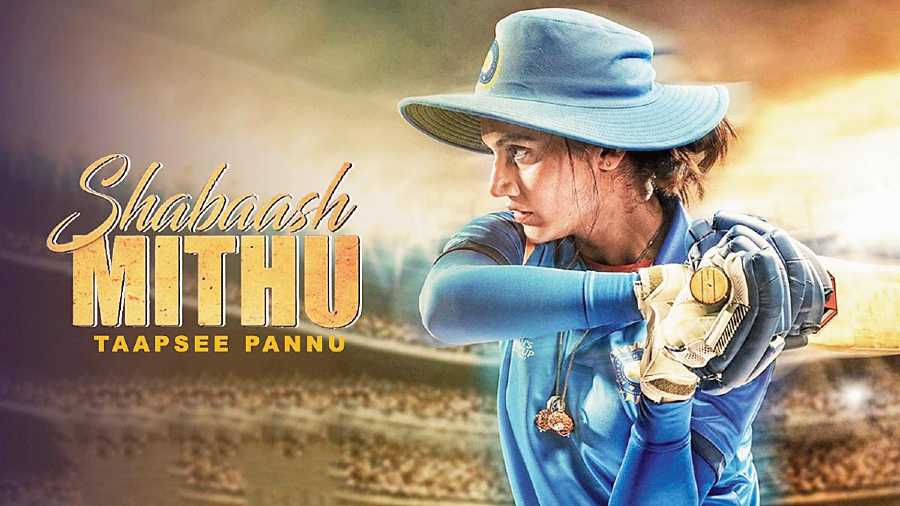 ---
Published 24.09.21, 12:41 AM
|
---
Former India Women cricketer Nooshin Al Khadeer doesn't want to be too "harsh" on Mithali Raj and her team who lost to Australia Women in the first ODI Down Under on Tuesday. "Fourteen days of quarantine, one warm-up game and play the world's best side, we need to give them some time to settle there... we will do well," said the former world number one who has 100 scalps in WODIs, when we spoke to her on Wednesday afternoon. Her once-upon-a-time teammate Mithali went past 20,000 runs on Tuesday after scoring 63 of 107. Incidentally, Nooshin is training Taapsee Pannu, who steps into Mithali's shoes in her biopic Shabaash Mithu. A chat with Nooshin on all that and more, ahead of the second ODI today, in Mackay.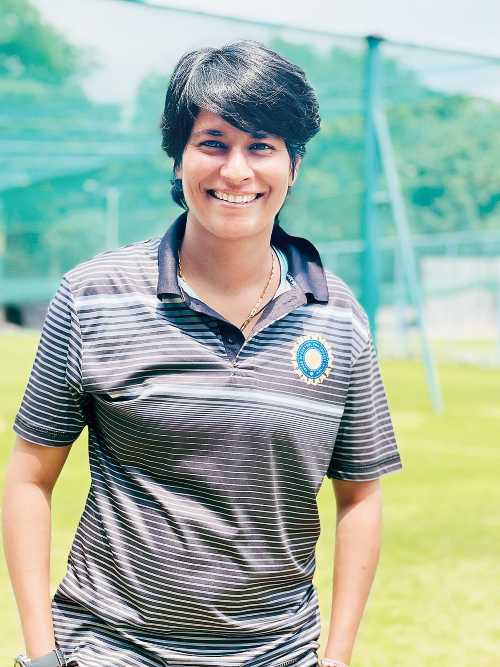 What are your thoughts as we go into the second match?
I think I wouldn't want to be too harsh on the girls because obviously we are competing with one of the best sides in the world. They have been winning World Cups and been on a winning streak.... In yesterday's game we were 20-25 runs short with the kind of start we had and then Mithali (Raj) and Yastika (Bhatia) getting us some stability. We should have capitalised on that, but then again there was a fall in the middle order and we lost quick wickets and from there we didn't regain. It was good to see Richa (Ghosh) and Jhulan (Goswami) take us to 225, but I thought a little bit of contribution from Deepti (Sharma) is much expected. Also now Sneh Rana coming in and Pooja (Vastrakar) being taken in as an all-rounder to show their batting skills... contributions from them (would be important) to see us till 250-260, which would be a decent score to fight for. It's (Australia) such a healthy batting line-up and it has got such depth in batting. So, a score of 250-260 will have something for the bowlers to do.
Mithali Raj continues to rise...
I think she is turning out to be an old wine. I am sure she was not aware of the feat that she has scored 20,000 runs but then again, it's not about getting those milestones. I am sure she would be concerned about the (loss). Any captain walking in would want to win the game. All these personal milestones come hand in hand over a period of time when you have given 20 years to the game. It is bound to happen, but yes, it is good to see her score a lot of runs, especially if you see in 2021 the records she has been consistently getting... which is commendable and shows she is hungry for the game.
You have played at the highest level. How important do you think these personal milestones are for the game of cricket for women in India? Will it encourage more and more women to take up the sport?
As a player, it is too tough to understand the concept of these milestones unless and until you have achieved them because no one gets into the game thinking, this person has this record or I am going to create a record like this. It's the flow with which you play the game. You are lucky enough, I'd say, if you achieve these milestones. For any youngster taking up this game, it should be about the dream to represent the country. Yes, to a certain extent I'll say that we are all lucky enough to create the kind of foundation that the girls are achieving now. We were part of the arena when we didn't have the kind of support, but the BCCI came and provided for us. The (in-between) period was a struggle. We have worked hard for BCCI to consider that women's cricket is good enough to be taken up and 2005 (when India Women reached the World Cup final, in South Africa) was the stepping stone when we did well and people realised there is women's cricket and there are players you can look up to and it is commendable to see the kind of encouragement the girls are getting now.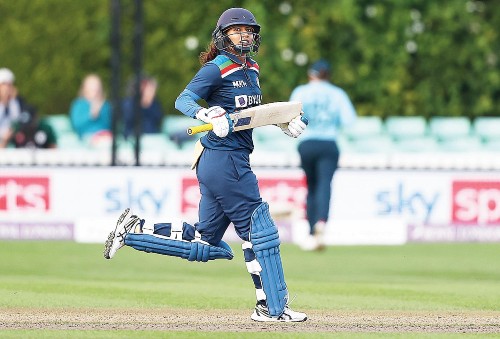 Have you finished filming Shabaash Mithu?
The shooting is still on, but if I just talk about the entire concept of Shabaash Mithu, this is the first film on any woman cricketer in the world. People are waiting for it. There is nothing like having it on a person who has given the game so much. Taapsee (Pannu) has been playing an important role and she has been working really hard because she realises that she is going to be portraying a living legend (Mithali Raj). Trust me she is a very good student and she has learnt the game quite well.
Are you the link between Mithali and the film?
I have been lucky enough that Mithali and I have been playing this game for many years. (I know) the kind of style she has. It was easy for me to understand the kind of style Mithali wanted. We have also played for the same team for many years. We have been friends for quite some time... it's been 20 good years for us. Now since I have taken up coaching, it makes it easier for me to understand the game better. It is helping.
How excited are you about the lone pink-ball Test (from September 30), the 'first-ever pink ball day-night Test' for BCCI Women?
I think the pink-ball Test is one of its kind and as a woman cricketer, I have been lucky that the BCCI has taken this initiative of making this happen. I'd say it would be a good contest because over a period of time we have played well against Australia. The last time we played against them was in 2006 and with this young and experienced team, when you get such a platform, you would want to do well. We were like that... and with Mithali, Jhulan, Harman (Harmanpreet Kaur) who have played the game for long and even Punam Raut and Deepti Sharma... it would be exciting.