Harsha Bhogle on his new audio show
'For me, the best way to describe the show would be "eavesdropping into an intelligent conversation"'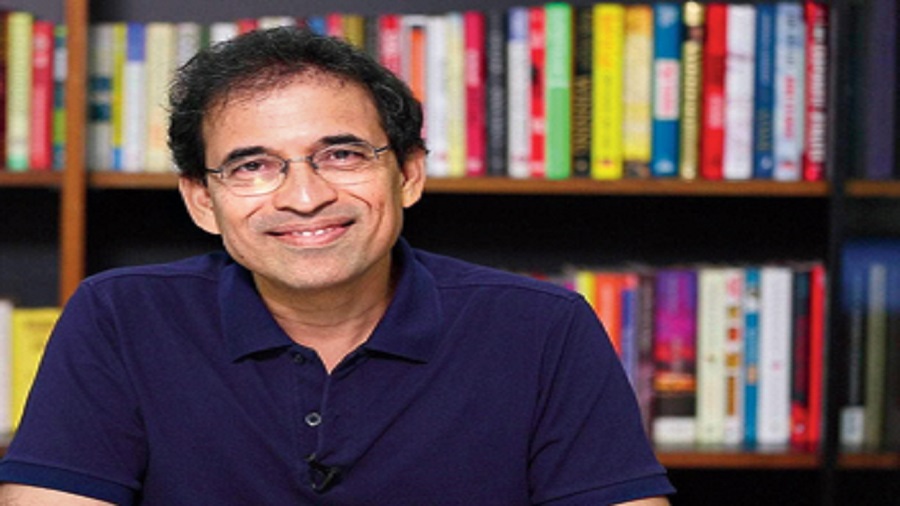 Commentary has been an integral part of my life for as long as I can remember. I have worked across print, radio, online and of course on TV and digital outlets through video. I approach each medium with a different lens and try to adapt as best as I can: Harsha Bhogle
Sourced by the Telegraph
---
Published 27.09.20, 06:23 PM
|
---
For Harsha Bhogle fans, this IPL is double bonanza. If you want an extra dose of his seasoned take on matches, tune in to What A Match on Audible Suno, Audible's India-only app. Harsha will narrate a highlight reel only for Audible Suno. The Telegraph caught up with him for a sneak peek.

You are someone who has been constantly on a plane so what were your first thoughts when you got onto a plane after six months?
To be honest, it felt a bit off getting on a plane with the mask and the shield, then doing a couple of tests on arrival. But I did think about being in a commentary box again, about whether I would be prepared enough, about whether the simple gear that we take for granted would take time getting used to again. Contrary to perception and given how much I have travelled, I am not the easiest traveller.

Who will be your top five players to watch out for this cricket season?
I tend to look at either young people trying to get noticed or older players saying they are still around. So while (Virat) Kohli, Rohit (Sharma) and (Jasprit) Bumrah are obviously the players to watch, I will be looking at players like (Devdutt) Padikkal, (Shubman) Gill, (Shivam) Mavi, (Chaitanya) Bishnoi and equally at (Ravichandran) Ashwin, (Ajinkya) Rahane, Bhuvneshwar (Kumar) and (Ambati) Rayudu.

The Audible Suno initiative sounds cool. Tell us a bit more about What A Match and have you done something like this before? What A Match will only cover current matches, right?
I've always had a long-standing relationship with audio and it's something that's close to my heart. I've worked with Audible in the past and have narrated my books The Winning Way and The Winning Way 2.0. I think as a creator it's important to experiment and challenge yourself with new mediums and opportunities. That's what I tried to do with What A Match. It was an extremely interesting challenge and audio content is definitely an emerging medium. For me, the best way to describe the show would be "eavesdropping into an intelligent conversation". I'm extremely excited to present the show to fans. It offers exclusive match updates every day and the highlights are designed to be bite-sized, where people can listen to everything that happened in their favourite matches. What's great is that it's available completely free of cost on all Audible apps and all Alexa-enabled devices in India, making it easily accessible to cricket fans in India.

Time is the crucial factor here. How are you approaching it? From the match ending to you recording, how has that flow been?
The beauty of this show is that all match updates are under five minutes, which makes recording less intense in terms of time investment. I record right after the match while my thoughts are still fresh so listeners get the exact flavour of the match.

How similar and dissimilar is recording a show like this to regular commentary?
Commentary has been an integral part of my life for as long as I can remember. I have worked across print, radio, online and of course on TV and digital outlets through video. I approach each medium with a different lens and try to adapt as best as I can. I think it is cool for people to say "Alexa, give me Harsha's match report" and hear my voice come up! Looking forward to the reactions of cricket fans as we celebrate our love for the game.

You grew up on radio commentary. How will you describe that experience? What has TV taken away from that experience?
Growing up, I always loved and enjoyed radio commentary. It was always a surreal experience to use your imagination and have someone's voice guide you through events and specifically cricket. There was this commentator called Anant Setalvad, he had this incredibly friendly voice and had a lovely rhythm to the way he spoke. I always grew up wishing I could be as good as him.
Like I said earlier, each medium has its own unique offering and brings something different to an overall experience, so radio and audio have their own charm while television has its own.