A song for the tough times
The song dropped on April 25 on Chaiti O Amartya, the YouTube channel that he launched jointly with his mother, actress Chaiti Ghoshal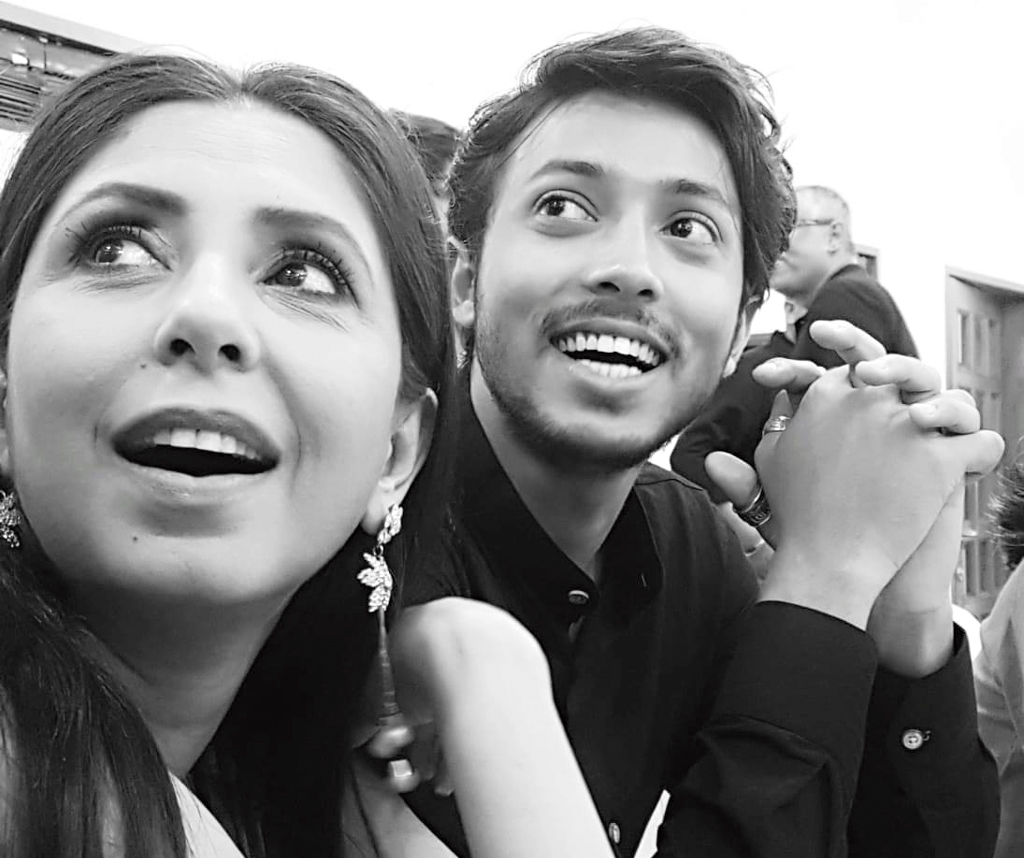 ---
---
Amartya, who is an independent musician and a student of film direction at FTII Pune, usually writes his lyrics in Hindi and English and has won hearts on social media earlier with songs like Little Man and Sleeping Gypsy on the YouTube channel Friday Night Originals. This is the first time he has done a song in Bengali. "I wrote the lyrics and sang it with my guitar and harmonica and sent it to my friend Swarnadeep Chowdhury, who did the arrangement and played the piano for the song from his home studio. My mother did the camera work for the video. We did the whole shoot in our home. In the end the song has a refrain, 'Bolo aaj banchbey key ami na tumi? Bolo aaj lorbey key tumi na ami?' In this refrain I have tried to incorporate people from various walks of life, forming a montage. There are actors like Debleena Dutt Mukherjee, theatre personalities like Debesh Chattopadhyay, a retired nurse who is serving local people and police, a doctor from England and a university student too. They have all lip-synced to the song. I don't believe that art always has to be made to give out a specific message. The message is always instilled within the art. It comes out as an emotional impulse and my song is an outcome of such an emotional impulse," signs off Amartya.
Desperate times call for creative measures. Through these tough times various artistic expressions on social media are keeping us connected. Actor Amartya Ray's Bengali song Ami na tumi is about the tough times and addresses "the fear in our minds induced by the soaring figures of the ones affected, the thoughts on isolation and the unsaid fear about the tomorrow ahead of us". The song dropped on April 25 on Chaiti O Amartya, the YouTube channel that he launched jointly with his mother, actress Chaiti Ghoshal. The channel caters to different kinds of performance art like music, recitals, and theatre by the mother-son duo.
"I was shooting for my upcoming film Maidaan (starring Ajay Devgn) in Bombay and had to suddenly come back to the city when the shoot got cancelled. Sitting at home I started concentrating on my songwriting. I saw that most songs on the Internet were talking about the dos and don'ts during the lockdown. I wanted to address the way this isolation is impacting our minds. I mostly write about personal experiences in my songs. The fact that a virus could put the world under lockdown, the unusual silence of the city's nightlife, the traveller in me longing to go back to the highways and the realisation that once things go back to normal we have to lead a minimalist life — all these thoughts were having an impact on my mind, which gave birth to this song," says Amartya.