Big stars and big budgets do not spell success
Why should the presence of a SRK or a Salman Khan necessarily mean a glossy, over-the-top budget?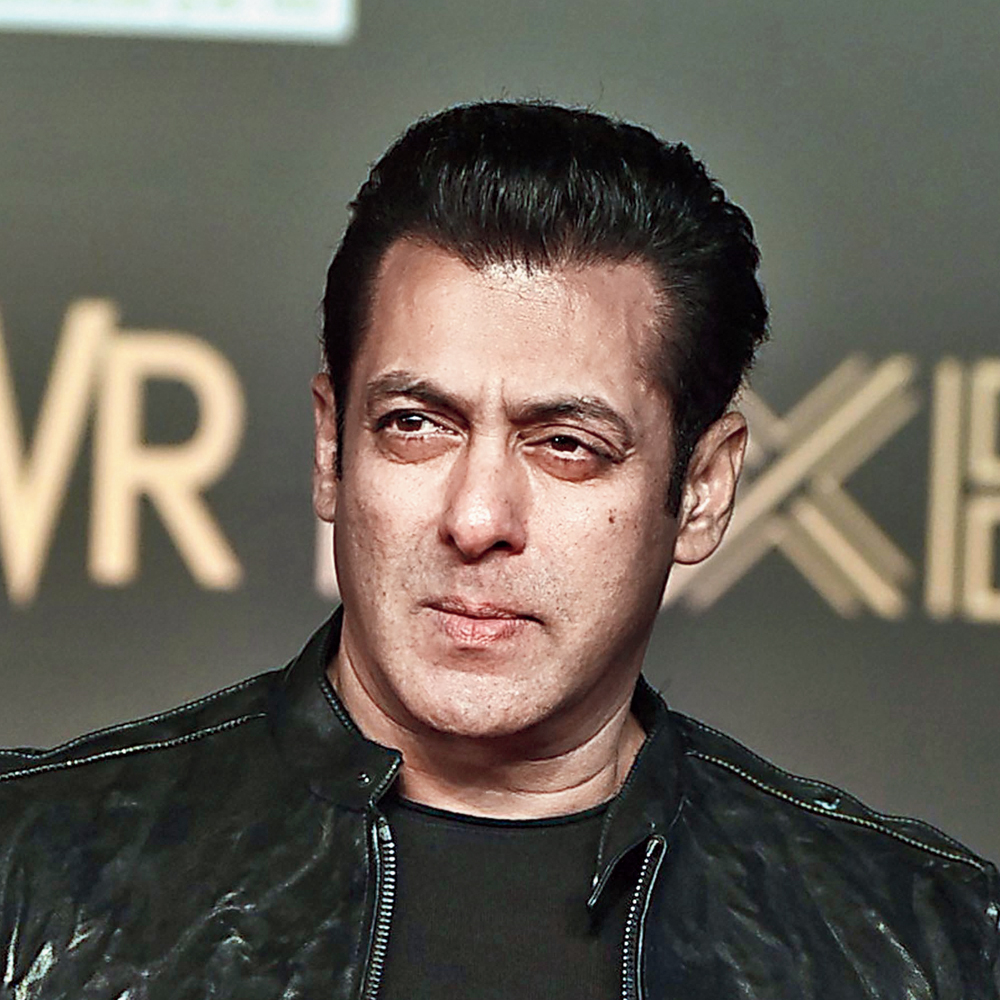 Salman Khan's Bharat fared better but also gasped to recover its cost
Picture by PTI
---
Published 22.06.19, 07:14 PM
---
Thugs of Hindostan: Rs 250 crore, Yash Raj Films' most expensive film, exceeding Tiger Zinda Hai (Rs 210 crore) and Dhoom 3 (Rs 175 crore). The most expensive was also the banner's biggest disaster.
Kalank: Karan Johar's costliest film so far at a budget of Rs 150 crore.
Zero: Invoiced at approximately Rs 200 crore, it was the biggest budget that Shah Rukh and Aanand L. Rai had worked on.
One doesn't have to reiterate what happened to all three at the box office with Salman Khan's Bharat faring better than them but also gasping to recover its cost.
All of which once again beg the question why major stars and filmmakers think that the bigger the budget, the greater their creativity.
With an interesting Ayushmann Khurrana-starrer called Article 15 (law against discrimination) ready for release, it'd be relevant to revisit the filmmaker's past. Director Anubhav Sinha was the man who helmed Shah Rukh's Ra.One in 2011. It cost Rs 130 crore (that would be over Rs 200 crore today) and was marketed as the most expensive Indian film ever. Heavy on special effects, with SRK spending an unheard of Rs 50-plus crore on its marketing, it was costlier than Rajinikanth's Robot (or Enthiran, its Tamil title). But, as most people would tell you, Ra.One underperformed with a script that didn't match its technical slickness or its budget.
Leap forward to 2018 when the same director made a fine film called Mulk, starring Rishi Kapoor and Taapsee Pannu in a story on a Muslim family's legal fight against the stigma of terror that was stamped on it. It cost Anubhav Rs 13 crore and he recovered more than three times from the theatres.
Neither Anubhav nor Vivek Agnihotri, who share diametrically opposite ideologies, will appreciate the comparison but they are two directors who seem to have come into own in recent times by making modestly-budgeted films on subjects they feel strongly about. An amusing aside is that they were both neighbours and great friends at one time until they fell out over an erotic thriller called Zid. Way back in 2014, Vivek was to direct Zid, a remake of the Canadian film, The Good Neighbour, for Anubhav who produced it. But he washed his hands off it saying he'd been signed on to make a psychological thriller but Anubhav had started packaging it as erotica.
But those were the days when both Vivek (a Modi backer) and Anubhav (a Modi hater) were floundering, making movies that weren't really their forte. If one were to look at Vivek's Rs 5 crore Tashkent Files which has theatrically brought back four times its cost, not including the fat sum he received from Netflix, and Anubhav's heartrendingly well-told Mulk or his forthcoming Article 15, one can see that these two men have finally found their feet. However differently they may be politically wired, as long as they work with a tight budget and a tight script that they believe in, their cinema now looks substantial and dignified.
But to return to the big stars and their bloated budgets, one of SRK's biggest commercial successes was Chak De! India, which was also one of his least expensive films. At around Rs 24 crore in 2007, it had fetched over Rs 125 crore and was one of his most applauded films. Why then have things come to such a sorry state that the presence of an SRK or a Salman Khan must necessarily mean a glossy, over-the-top budget? Merely a thought — just once in a while, wouldn't it be really interesting for SRK to "think small" and maybe do an intensely made Article 15?
It's a thought that the "Khan Market" should seriously explore. Do the occasional content-driven cinema that'll keep the faith of the audience in their stars. But psst, one hears that Madhur Bhandarkar has been scripting a film on the sand mafia. And Shah Rukh, who was approached for it, had a lukewarm response to it. Of course, all parties concerned will deny it vehemently.
Bharathi S. Pradhan is a senior journalist and author