Triangle tangle: How Sangam still appeals
Radha is more sassy and sorted than both men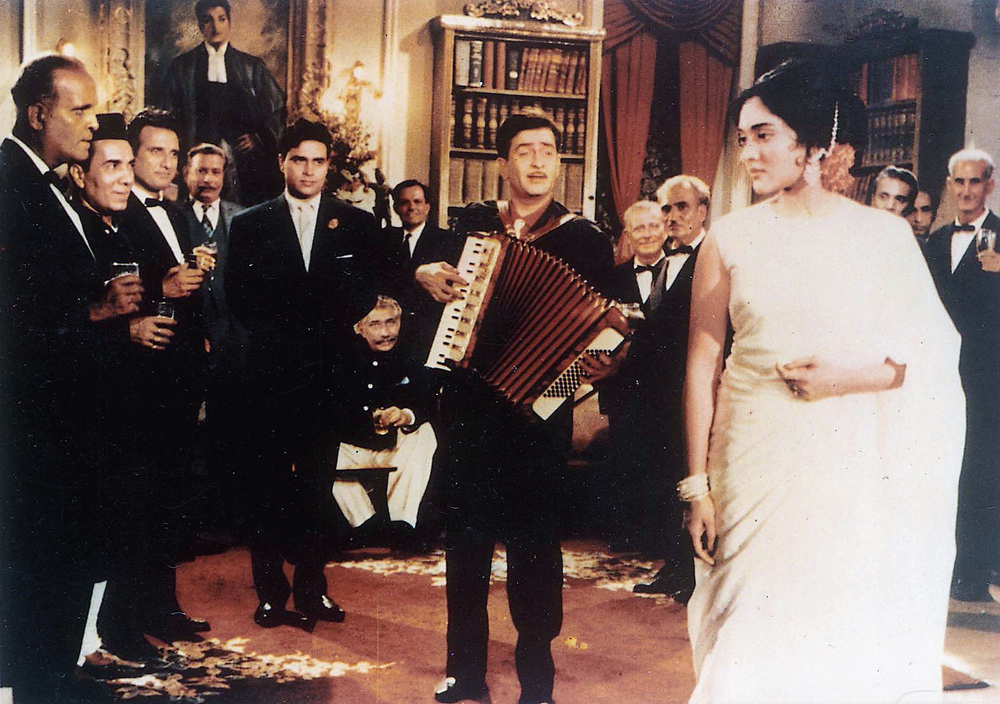 A still from the classic Sangam
Sourced from the movie
---
Published 21.06.19, 09:48 AM
|
---
Mere mann ki Ganga aur tere mann ki Jamuna ka bol Radha bol sangam hoga ki nahi?
Radha answers loud and clear, Nahi, Kabhi nahi.
No, she ain't a tease, she loves another man. And there it is, the great Bollywood triangle in which one angle must perish.
Directed by Raj Kapoor, Sangam — which released in June 1964 to blockbuster success — sticks to the formula and yet rises above it.
Born poor, Sundar (a pitch-perfect Raj Kapoor), an irritating extrovert and emotional bully, is best friends with Gopal (Rajendra Kumar in a measured performance), a rich wimp born to play second fiddle.
They love the same girl, Radha (Vyjayanthimala's blazing act steals even RK's thunder), who loves Gopal, tolerates Sundar for Gopal's sake and is more sassy and sorted than both men.
Sundar lets his feelings run riot for Radha, Radha professes her love for Gopal, Gopal is more in love with being Sundar's Man Friday than in being Radha's man. Sundar becomes a bomber pilot to impress Radha.
When he ends up being a war hero who's feared dead, Radha briefly gets to have her affair with Gopal. But when Sundar returns, all dazzling in uniform and epaulettes, Gopal meekly hands over Radha to him.
Radha resents being treated as a parcel but sensibly sets about making the best of a bad deal.
It's here that Sangam really crackles, even in 2019.
Radha boldly sets about being a real wife to Sundar — no 1960s hand-wringing, thank you — and on their European honeymoon, even stops him from going to a risqué musical with a risqué musical of her own.
Radically, Radha turns the long-suffering wives' anthem of Na jao saiyan, chhuda ke baiyan into the playfully sexy Main kya karoon Ram mujhe buddha mil gaya (composers Shankar-Jaikishan have fun) as she mocks her husband's double-standards of "those women" versus "ghar ki auratein".
Too good to last.
When Sundar finds out Gopal and Radha had an affair, both the men get the chance to play the grand sacrifice card. Again, no one cares what Radha wants.
Finally, Gopal shoots himself, saying Ganga and Jamuna can have their sangam only if the third player, Saraswati, goes underground.
Darn it.