As Saroj Khan passes on, we pick her most memorable numbers
Ace choreographer Saroj Khan, who gave life to more than 2,000 Bollywood songs and made Madhuri Dixit the 'Ek do teen' and 'Dhak dhak' girl, passed away on Friday morning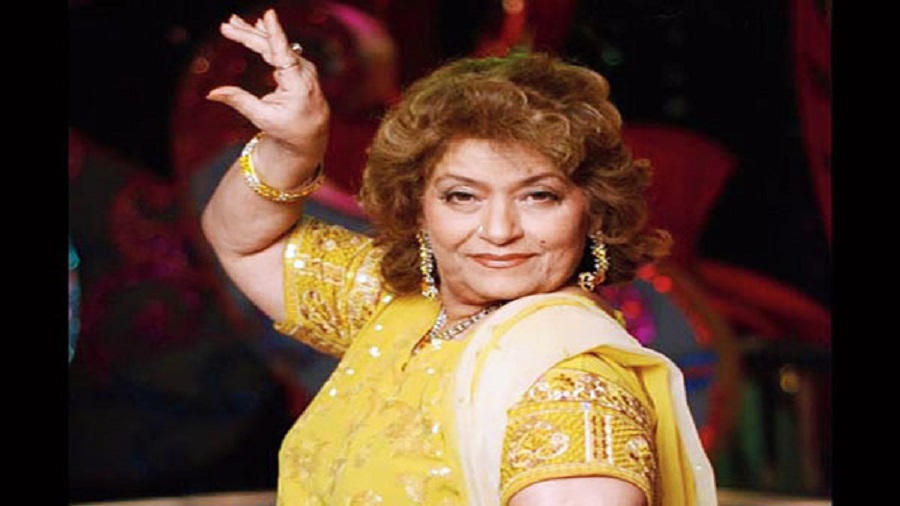 ---
---
1. Ek do teen (Tezaab)

She may have choreographed Sridevi to great success in Mr. India a few years earlier, but it was this iconic number from the N. Chandra film that marked Saroj Khan's breakthrough in Bollywood and thrust Madhuri Dixit firmly into the spotlight. The world went "Mohini, Mohini, Mohini", even as Saroj Khan and Madhuri came together for the first of many more memorable songs to craft a seven-minute-long number that was peppy and sexy, but also full of grace. The hook step is a rage even today. The popularity of Ek do teen actually spurred the introduction of the choreography category in many a Bollywood award function.
2. Kaate nahin kat te (Mr. India)

Who can forget an ethereal Sridevi in a blue sari in this Mr. India number that introduced a new kind of sensuality to the Bollywood song? With Anil Kapoor's 'invisible man' largely remaining in the shadows, it was Sridevi who dominated the song, with Saroj Khan's choreography keeping our eyes glued to the screen. Sridevi rolled in the hay and danced in the rain, but it was her facial expressions — a Saroj Khan trademark — that made Kaate nahin kat te the number it turned out to be.
3. Hawa Hawaii (Mr. India)

"Bijli giraane main hoon aayi" went Sridevi in a shimmering gold gown. And Hawa hawaii was truly an electrifying song, combining the best of Sridevi and Saroj Khan. The moves were a seamless blend of the playful and the sexy, lending a fun vibe to the number. The story goes that Sridevi was so nervous before the shoot, she wanted to do rehearsals with Saroj Khan, an unheard of thing in those days. In the absence of a rehearsal hall, the two practised the steps for hours in the corridors of the film set where the song was shot, thus cementing their friendship for decades. Once again, it was Sridevi's expressions — eye roll to even a cross-eyed moment to that winning smile — that made Hawa Hawaii iconic, with Saroj mixing it up with everything, from flamenco to good ol' Bollywood moves.

4. Dhak dhak (Beta)

Few numbers can come close to Dhak dhak when we talk about the sensual Bollywood song. Dressed in an orange sari and embellished blouse, Madhuri was sexy without being vulgar, with a large part of the credit going to Saroj Khan's graceful choreography. The shoot of the song, that made Madhuri the 'dhak dhak' girl, is a story in itself, with half of the five-minute track being filmed over three days and the remaining two-and-a-half minutes in only one night, without a single retake. "Will always be grateful for her work in making me reach my full potential in dance," Madhuri tweeted on Friday.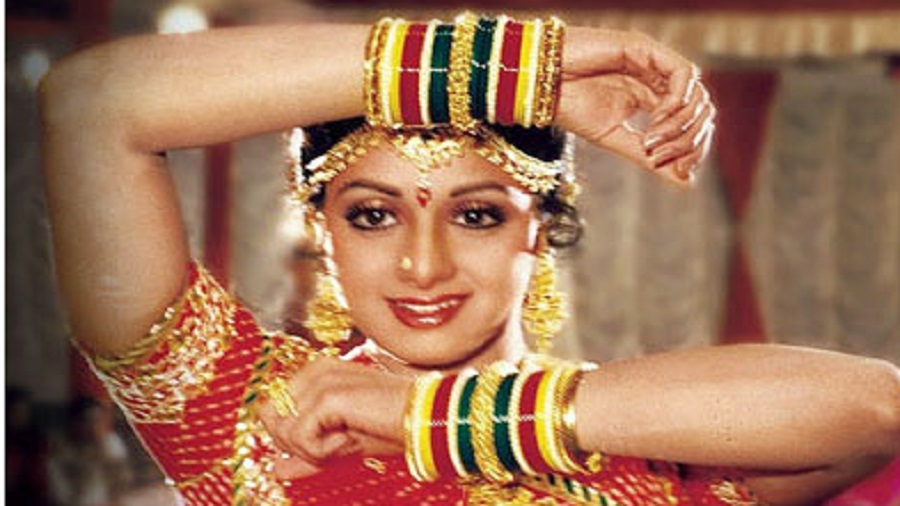 7. Mere haathon mein (Chandni)

Saroj Khan was a rare choreographer who designed intricate moves for her stars, but always left ample scope for the camera to capture their expressions, thus contributing to the visual richness of the song. This was perhaps most evident in this Chandni song where one couldn't take one's eyes off Sridevi's luminous face peeking out from behind her bangle-laden hands as she went Mere haathon mein nau nau chudiyan hain. With no background dancers, it was Sridevi who held centre stage for six minutes, giving us a song that's still a sangeet staple.

8. Na jaane kahaan se aayi hai (Chaalbaaz)

Often picked by Saroj Khan as one of her favourites, this Chaalbaaz number picturised in the rain had Sridevi bringing in her trademark Chaplin-esque moves. Saroj Khan lent a comic tone to the choreography, with Sridevi — who was reportedly down with 103-degrees fever when she shot this rain song — acing every move, mood and moment.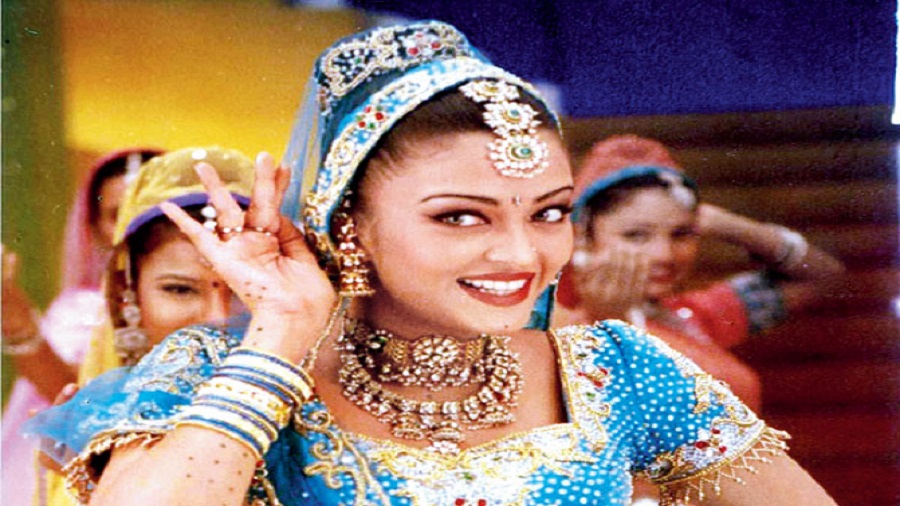 9. Nimbooda (Hum Dil De Chuke Sanam)

Aishwarya Rai was a vision in that blue lehnga in this extraordinarily choreographed number from the Sanjay Leela Bhansali romance. From the moment she slowly comes dancing down the steps to the fast-paced moves that distinguish this song, Aishwarya brought verve and vivaciousness to the foot-tapping number, with Saroj Khan excelling in her use of the stage. Ajay Devgn's Vanraj was mesmerised. So were we. And still are.

10. Dola re dola (Devdas)

Described by Saroj Khan as "one of the toughest" she's choreographed, Madhuri and Aishwarya engaged in a unique jugalbandi in this stunningly picturised and high-on-energy Devdas song in which the 'Masterji' brought in Nautwary, a blend of Kathak and Bharatanatyam. "The dance was totally based on classical forms. I had to make sure that the 'todas' I gave each of them were balanced. Both of them loved the steps and put their heart and soul into the dance," Khan said in an interview a few years ago. Dola re dola won her 17 awards, including the National Award.
11. Choli ke peeche (Khalnayak)

Any mention of Saroj Khan's discography will be incomplete without this Khalnayak number, which is both controversial and iconic. Teaming up once again with firm favourite Madhuri, the two gave Bollywood one of its most memorable dance numbers, bringing in raw sensuality but also scoring big when it came to folk-meets-Bolly moves. The powerful beats, frenzied camerawork and the flirtatious feel of the song makes Choli ke peeche the thematic centrepiece of this Subhash Ghai blockbuster. "Koo koo koo koo..." is an earworm we still love.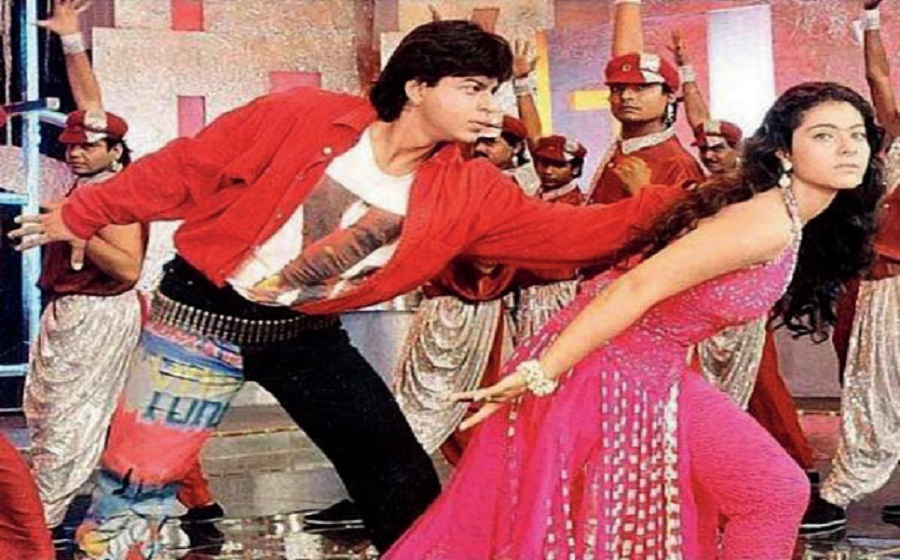 12. Yeh kaali kaali aankhen (Baazigar)

Shah Rukh Khan and Kajol were the life of this Baazigar number, choreographed by Saroj Khan with a winning blend of the desi and videshi. High on energy, the stage number hooked the choreographer so much when she first heard it that she revealed later that she cleared her date diary to make time to choreograph it, shot over 15 days, that benefits from the easy chemistry between SRK and Kajol.
13. Chane ke khet mein (Anjaam)

That hook step! Madhuri and Saroj Khan were magic together in this infectiously foot-tapping number that had Madhuri pulling out her A game. Can you really blame Shah Rukh for gaping? Still considered one of the best-choreographed songs in Bollywood, every move in Chane ke khet mein remains memorable, finding their place in many a modern reworking.

14. Mera piya ghar aaya (Yaarana)

A companion piece of sorts to Ek do teen, this stage number had Madhuri and Saroj acing it again. The grace, the energy, the trademark thumka, the Madhuri smile... everything worked in making Mera piya ghar aaya the song it turned out to be. Most Saroj Khan numbers were a visual treat, of which Mera piya ghar aaya is a prime example. It's quite fitting that her last song as choreographer was with Madhuri — Tabah ho gaye from last year's Kalank.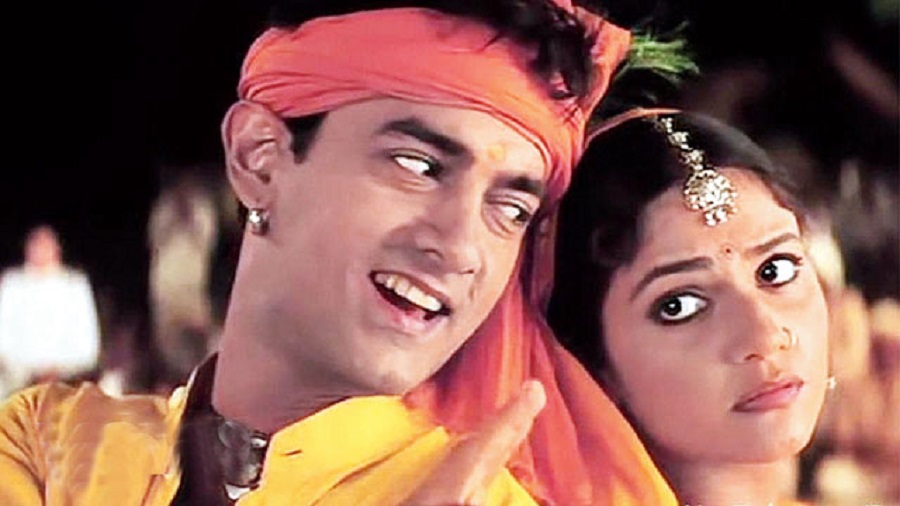 15. Radha kaise na jale (Lagaan)

A.R. Rahman's winning rendition of the Radha-Krishna romance benefited from the classical moves choreographed by Saroj Khan and executed with grace by Aamir Khan and Gracy Singh. The choreographer experimented with various forms, including dandiya, to deliver a song for the ages. "She made dance look easy", Akshay Kumar tweeted on Friday. He could well have been talking about Radha kaise na jale.

16. Yeh ishq haaye (Jab We Met)

"Masterji always told me... perrr nahin chala saktii toh kam se kam face toh chalaaaa", is how Kareena Kapoor Khan paid tribute to Saroj Khan on Friday. The two collaborated on the zesty and colourful number from the Imtiaz Ali film, that was shot in the picturesque climes of Manali. The song was shot over 10 days with 700 dancers, with Imtiaz Ali later revealing that Saroj worked "relentlessly" on the number and on perfecting Kareena's expressions. "That's what she taught me. To enjoy dancing, to smile and to smile through the eyes", wrote Kareena. The song won the choreographer yet another National Award.

17. Barso re megha (Guru)

Distinguished for being more mellow than her signature choreography style but peppered with zingy moves that had Aishwarya Rai Bachchan acing it as a village belle high on life, Barso re, scored by A.R. Rahman and sung by Shreya Ghoshal, is as much an enjoyable watch as it is pleasing to the ears. Dancing atop a rock in the middle of a river to prancing around in the rain-soaked fields, this is a number that remains firmly etched in our minds.