Imposition of vegetarian food on students is wrong
Your Voice | Students speak on the issue of a particular type of meal being mandated for students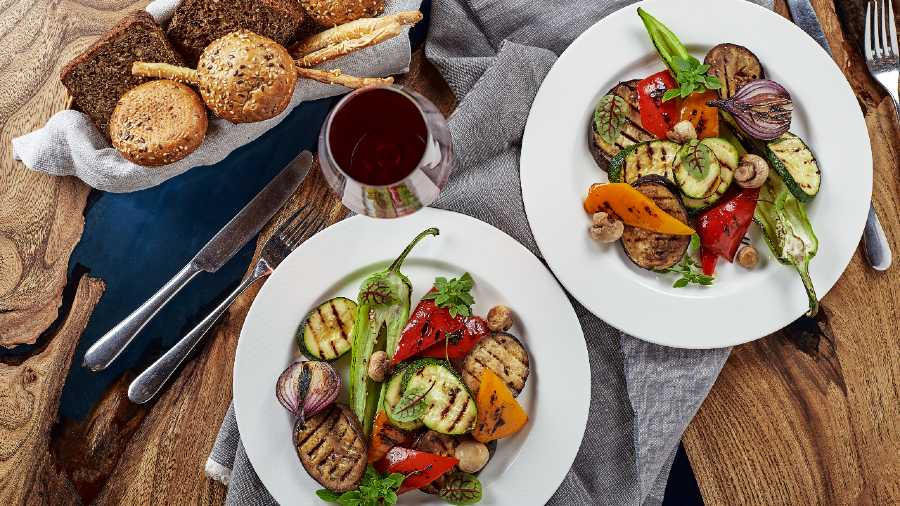 ---
Published 22.06.21, 12:58 AM
|
---
The global definition of the right to food means right to culturally accepted food for the people. No government or authority can impose a particular type of food habit that is alien to the culture of a people. Such impositions are actually political tools to convert a regional group into a particular religious or social practice.
Prabhat Kumar,
Class XII, D.A.V. Public School, Ranchi, Jharkhand
Harmful
Intruding into one's personal choice of food is not tenable even on the assumption of the benefits of a vegetarian diet. In residential colleges and schools, where students come from varied cultures, food options are important. Else, they may spend more time outside to satisfy their taste buds. Also, it isn't as if they are served meat and eggs every day. An absence of these items will be harmful in the long run.
Souvik Kundu,
Fourth year, National Institute of Technology, Durgapur
Nutrition hampered
Non-vegetarian food items strengthen our muscles and help them grow faster. Imposing a vegetarian diet will surely hamper the nutrition of the students.
Sejuti Deb,
Fourth year, Jadavpur University, Calcutta 
Unfair imposition
It is unfair for the non-vegetarians to suffer because some vegetarians think their food will get contaminated. We ought to respect everyone's food choices — that is the unity and diversity of our country. We should all adjust and co-operate.
Divyansh Keswani,
Class IX, Don Bosco School, Park Circus, Calcutta
Health fallout 
Everyone has the right to choose food of his or her liking. Moreover, if a vegetarian diet is imposed, there can be health issues. The students may not be able to focus on studies as well as they could have in the absence of such restrictions. There is every chance of their potential to achieve being reduced as food and mind have a connection.
Adarsh Agrawal,
Class XI, Birla High School, Calcutta 
No
Save the planet
An increase in meat consumption, intensive animal farming and growing cruelty against animals have given rise to worldwide compassion movements. Moreover, vegetarian food also ensures minimum emission of greenhouse gases. It should, therefore, be a matter of pride that India is among the most vegetarian countries in the world and our students should proudly accept vegetarianism to save the planet.
Soumi Srimani,
Second year, Kalna College, Kalna 
Smell assault
Many students are purely vegetarian and it is very difficult for them to tolerate the smell of the non-vegetarian food. So it is not wrong.
Tiyasa Mishra,
Second year, MSc, Vidyasagar University, Midnapore 
Healthy alternatives 
It is wrong to say imposition of vegetarian food will hamper students' nutrition. A meal can include all the necessary nutrients, vegetarian or not. Cereals and soyabeans are good sources of protein and good substitutes for meat. Leafy, green vegetables have vitamins and minerals. 
Trisha Sarkar,
Second year, KPC Medical College and Hospital, Calcutta