Test the waters before you join that lab abroad
And scientific jaunts are the best way to do that, says Ishani Banerji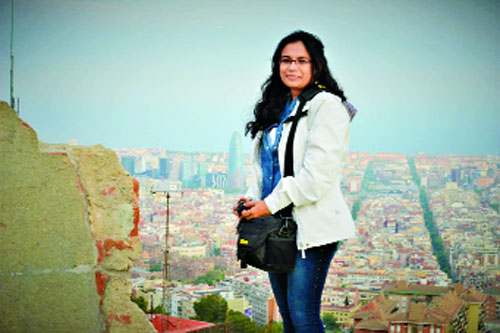 Bartika
Sourced by The Telegraph
---
Published 26.02.20, 09:29 AM
|
---
A substantial number of biology students are interested in research so they go for internships and training programmes in labs right from the start. Likewise, those who wish to pursue higher education or research abroad should opt for a short course first. Not only will it offer first-hand experience of a lab but also help you build connections and give you a chance to groom yourself.
Jyotsna Pandey spent 70 days studying neurogenesis in mice at the University of Wisconsin, Madison, US, through the Khorana Program for Scholars. "Working in a full-fledged laboratory encouraged me to learn as much as I could. I also presented my work in various colloquia," says Jyotsna, now doing a master's in microbiology at St. Xavier's College, Calcutta.
Such lab experience will not only help your CV stand out but also allow you to figure out whether you are truly cut out for research. It will also give you a chance to make new friends, venture into new places as well as deal with challenges — from the application process to the stay abroad. Jyotsna made friends with other Indian students, cooking together and exploring America.
Before applying for such international training programmes, do a couple of internships in India and craft an impressive SOP (statement of purpose).
A short international tour can also be a happy place to share your work with the world. Conferences are held all over the world in which various doctoral and post-doc students, researches and scientists participate. "I enjoyed interacting with people about my work and got valuable inputs. It is an excellent platform to showcase your work and gain knowledge. I made new friends and got a feel of South Korea too," says Sourajit Mukherjee, senior research fellow, Indian Institute of Science, Bangalore, who attended the 10th IBRO World Congress of Neuroscience held in Daegu, South Korea. Such international conferences are a great way learn more about your field. You meet people who may collaborate with you or help you get a post-doc position in future. This is also your chance to listen to renowned scientists or Nobel laureates and even share tea and conversation with them.
Going for summer training abroad, enjoying it, impressing your mentor and later joining the lab for a PhD — doesn't it sound like a dream? Sikta Chattopadhyaya, a master's student of biotechnology at the University of Calcutta, went to the Albrechtsen Research Centre,
St. Boniface Hospital in Manitoba, Canada, on a Shastri Research Student Fellowship. "I got exposure to research which I had to do independently. It actually heightened my interest in it. I liked the lab very much so I wanted to do my PhD there and my PI [principal investigator or lead researcher] let me join," shares Sikta, a first-year graduate student.
These scientific jaunts let you travel to exotic places, try local cuisine and shop to your heart's content. Sponsored by a travel grant or fellowship, the hole in your pocket is not huge if you are careful.
Bartika Ghoshal, senior research fellow at the Indian Institute of Chemical Biology, Calcutta, went as an exchange student to the Institut de Génétique Moléculaire de Montpellier in France on a Raman-Charpak fellowship. She believes, "This kind of opportunity is good provided your work benefits your thesis. There are a lot of facilities that are not available in our country, so utilising resources abroad can broaden the field of one's work." Bartika's lab mates taught her a bit of French and staying alone increased her confidence. "I really felt alive the day I stood in front of the Eiffel Tower," she says, recalling her Montpellier memories.
Let us give our humdrum and sometimes frustrating scientific life a fresh start with such happy international breaks. Bon voyage and happy learning!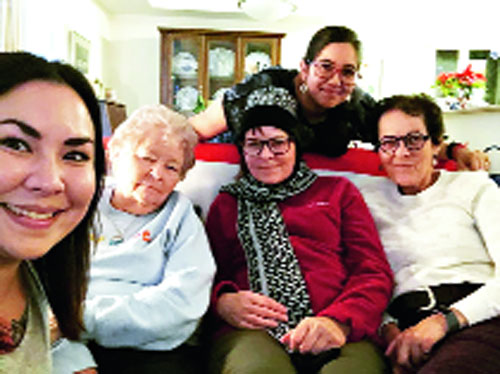 Pop picks
Khorana Program for Scholars
What is it: The Department of Biotechnology, Government of India, Indo-U.S. Science and Technology Forum and WINStep Forward partner to give Indian students the opportunity to undertake research at the University of Wisconsin-Madison and partner universities for a period of 10-12 weeks
Who can apply: Students of biotechnology and related areas enrolled in a recognised institute in India. First year, final year and PhD students are not eligible
Contact: https://www.iusstf.org/program/khorana-program-for-scholars
Shastri Research Student Fellowship
What is it: Shastri Indo-Canadian Institute provides opportunities to students to carry out research in Canada
Who can apply: Bachelor's, master's, MPhil, PhD and post-doctoral students enrolled in a recognised Indian university or institute.
Contact: https://www.shastriinstitute.org/shastri-research-student-fellowship
What is it: Implemented by the Indo French Centre for Promotion of Advanced Research, the fellowship aims to facilitate exchange of doctoral students between the two countries
Who can apply: Science students enrolled in a PhD programme at an Indian university or research institute
Contact: http://www.cefipra.org/ Raman_Charpak.aspx
Other fellowships
DAAD, Germany (www.daad.in),
Newton Bhabha Fund, UK (http://www.newtonfund.ac.uk),
Fulbright-Nehru Fellowship, US (http://www.usief.org.in/Fulbright-Nehru-Fellowships.aspx).