Go social, get a job
Online recruitment is the thing in the new normal; here's how to improve your chances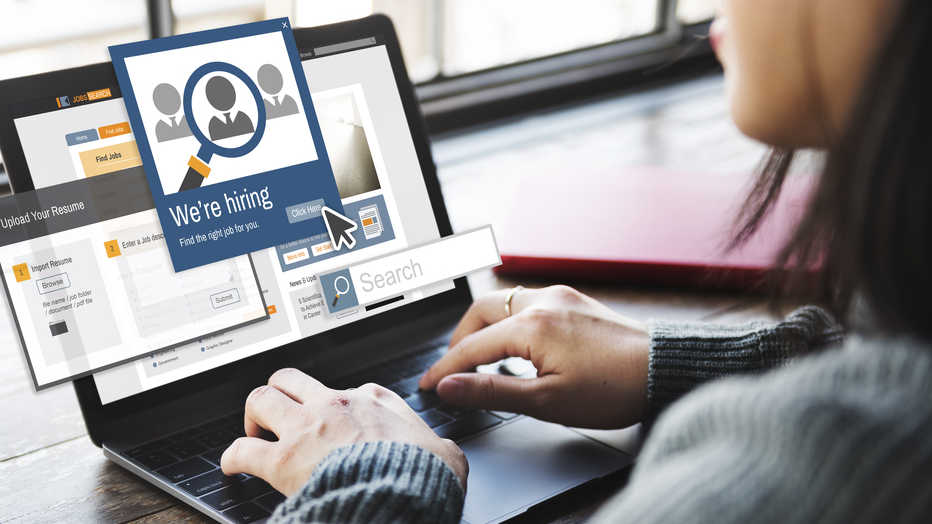 Many companies share open positions on their social profiles even before posting them on job boards.
Shutterstock
---
Published 05.01.21, 12:39 AM
|
---
Whether you're a fresher looking for your first job or a seasoned professional looking for a better opportunity, social media is a game changer. According to CareerArc, a website that offers technology-based recruiting solutions, job seekers rank social media and professional networks as the most useful resources. Around 79 per cent job applicants use social media, says Glassdoor, a website where employees review their companies anonymously.
According to the Society for Human Resource Management, a professional association headquartered in the US, 84 per cent of organisations currently recruit via social media while another nine per cent is planning to use it. Companies use social media to host job listings, reach out to people who may be a great fit, get recommended candidates tagged and research potential recruits. According to available data, 91 per cent of employers worldwide use social media to hire talent and 70 per cent hiring managers say that they have recruited successfully via social media.
So, keep your social media profiles up to date, contact information and descriptions accurate, and make sure public posts reflect your professional self. Start following companies you wish to apply to. Follow people who work at those companies, people in positions that you aspire to as well as thought leaders in your chosen industry. Interact with their posts, like their photos, participate in contests and integrate yourself into their social story to get noticed.
Many companies share open positions on their social profiles even before posting them on job boards. You can also join groups or social media pages related to your career interests as some of them post job opportunities or shout-outs for new candidates.
"In 2018, I came across a Facebook post on a mass recruitment drive of TCS in Delhi and applied. I still work there," says Meenal Jain, an assistant system engineer.
HR recruiter Ambrose D'Souza has a word of warning, "I regularly come across job postings in Facebook groups. But you must be careful because not every opportunity is genuine."
It is estimated that 70-80 per cent of job openings are not advertised. One way to explore this "hidden job market" is through social media.
"Thanks to my current job, I know that the hidden job market in Canada is 80 per cent. The most significant way to penetrate that is via networking and use of social contacts (LinkedIn, Twitter, Facebook, e-papers)," says Anindita Banerjee, a facilitator at Planning for Canada.
A study from the Aberdeen Group revealed that millennials are changing social recruitment practices: 73 per cent in the 18-34 age group found their last position through a social media platform. The most effective way to search for jobs is by keying in: location + seniority level + "hiring"/ "vacancy"/ "job" + industry.
"Social media is a boon when it comes to looking for jobs. We can check reviews of the company in Naukri, LinkedIn, Ambition Box and Glassdoor," says Tehzeeb Hossain, a young working professional. "I have uploaded my resume on Naukri. On Instagram, I frequently check the status of companies I am interested in. Most post their requirements in sponsored ads but sometimes someone I follow may post a job. You can search with keywords in FB, for example, #jobs #contentwriting," she adds.
You can also try hashtags such as #nowhiring, #jobsearch, #HireMe, #JobSearchTips, #graduatejobs and #Resume, or industry-specific ones such as #engineeringjobs or #salesjobs. Use hashtags when you post work-related photos so that they show up in searches.
The liberal use of keywords in your social media bio makes it easy for recruiters to find you. Post testimonials, endorsements and presentations of your work on social media accounts, blog and website. The key to using social media effectively is to make sure you are discoverable to employers.
Use LinkedIn to promote your achievements and build a professional online presence. To engage with a company and build connections, use Twitter. Retweet and reply to the content they share. Some Twitter accounts act as job boards — they're usually industry-specific. Scroll through a company's Instagram page, to gain insight into its culture. See what the office looks like, how teams collaborate and successes are celebrated. Make your Instagram profile an extension of your portfolio — upload that ad campaign you designed, showcase your best work, use Instagram Stories and IGTV features.
"Late one night, I came across this creative hiring post on Internshala's Instagram page. A week later, I gave up my job with a tech giant. I have been working with Internshala for the last one-and-a-half years," says designer Pratik Sinha.
Start scrolling for your dream job.