Most college rankings can be manipulated
Youngster voice their opinion on such grading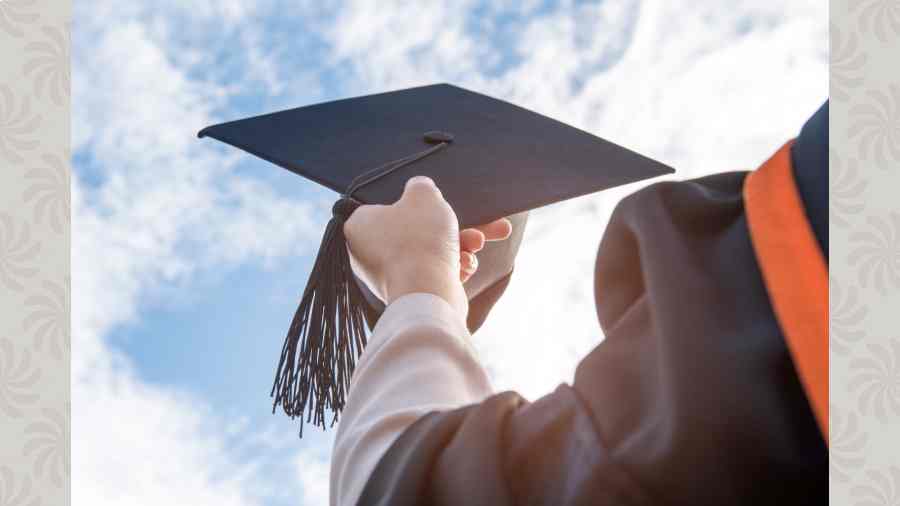 Representational image
Shutterstock
---
Published 05.07.22, 04:19 AM
|
---
We have to understand which factors are kept in mind to award a rank. First, the quality of students who graduate. Second, the quality and the performance of professors. Third, the placement rate of students. A particular college that makes it to a high rank in the list, internationally or within the country, is usually also good in practice.
Souranil Basak Class XII, Muraripukur Government Sponsored H.S. School, Calcutta
Distinguished judges
Experienced people are chosen to examine the colleges and they have certain valid criteria for their judgement. Had the rankings been inappropriate, the distinguished alumni would not have contributed to their development.
Tiyasa Mishra Research scholar, Economics, IIT Kharagpur
YES
Homogenisation of education
 Critics argue that rankings can divert universities' attention away from teaching and social responsibility to the type of scientific research valued by indicators used for ranking exercises. There have also been concerns that by applying a limited set of criteria to world universities — given the strong desire to feature in the top 200 — rankings actually encourage the homogenisation of higher education institutions, making them less responsive and less relevant to their immediate contexts. The fact that rankings are also said to favour the advantage enjoyed by the 200 best-ranked institutions has important implications for equity.
Riddhi Deb Second year, Future Institute of Engineering and Management, Calcutta
Pick and choose
Yes, most college rankings can be manipulated. If college administrations focus on improving the parametres according to which ranking systems judge universities, it is possible for many colleges to get ranked. And since rankings affect admission, colleges will always be interested.
Ridhima Mittal Class XII, The Heritage School, Calcutta
Bad impact
To improve their rankings, college authorities often focus on things that are not essential to the education system. If a university that is better known for its humanities courses suddenly decides to concentrate on publishing science research because it will earn the institute a better rank, it will definitely not benefit the humanities courses.
Ahona Sanyal Class IX, Sarat Kumari Girls' High School, Santipur