Mobile phones should be allowed in school
Students express their views on whether cell phones should be allowed in school premises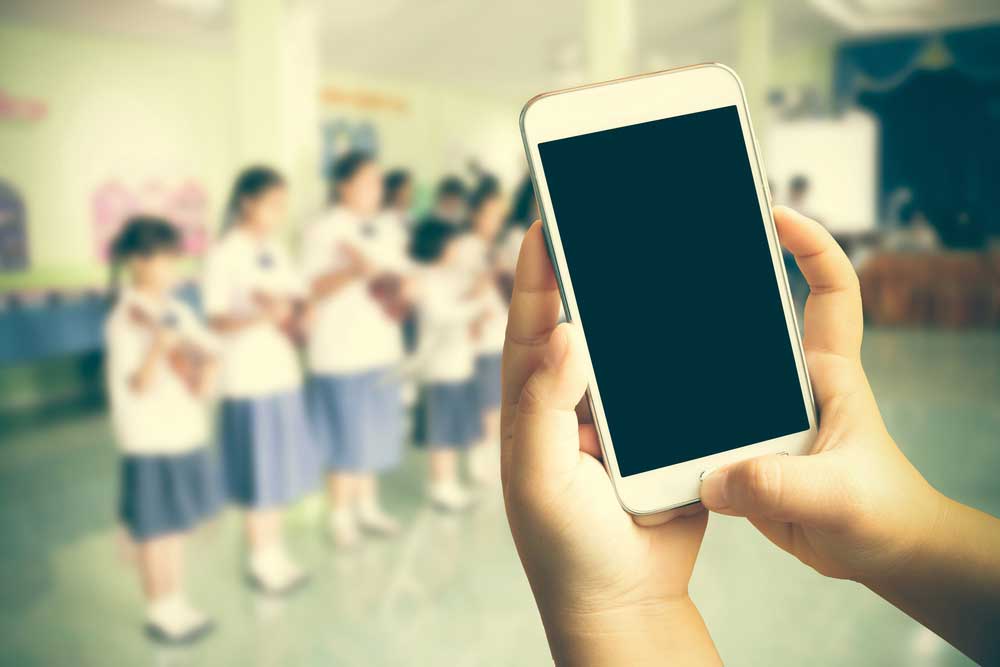 Can a mobile phone also enhances education?
(Shutterstock)
---
Published 22.01.19, 08:27 PM
|
---
A mobile phone also enhances education. It is a mini computer with a vast potential for learning. A student can use it for research or as a calculator.
Agnidhro Ganguly,
Techno India, Salt Lake, Calcutta
In case of emergency
Mobile phones should be allowed in schools. These should preferably be basic phones, not smartphones. Students can use them to call up parents in cases of emergency, such as a weather disturbance or transport problem.
Eshika Gupta,
Carmel Junior College, Jamshedpur
Monitor attendance
Mobile phones can help students share notes when someone is absent so that he or she can stay abreast of studies. To understand a topic thoroughly, students can browse educational videos on YouTube. Attendance of the students can be updated through an app on phones, which can be accessed by parents as well.
Anuron Mullik,
Narula Institute of Technology, Calcutta
NO
Money matters
In the era of unlimited Internet access and smartphones, it is very easy for students to get distracted. There is a high chance of unhealthy financial competition and discrimination among students, depending on the brand of smartphones they use, leading to inferiority complex and depression among students.
Piyush Nawalgaria,

Bhawanipur Education Society College, Calcutta
Major distraction
Mobile phones in schools will reduce the interest of students in sports or extra-curricular activities. They will be distracted by the attractive games and apps on the phone. Moreover, they may also limit students' communication with their teachers and classmates, if they remain glued to the screen during breaks.
Kasturi Borgohain,
Assam Rifles Public School, Jorhat
Bullying problems
Mobile phones can lead to increased problems with bullying in school. Cyberbullying can be harder to spot than other forms of bullying — making it difficult for both teachers and parents to identify and stop it from happening.
Anuska Biswas,
La Martiniere for Girls, Calcutta
Radiation issue
Continuous exposure to radiation causes health problems. Research has proved that children who spend more time with mobile phones have difficulties in holding pencils for writing and their sleep schedules also get affected.
Akash Shankar,
The Institution Of Engineers India, Calcutta
Can help cheat
Students may try to cheat with the help of mobile phones. This might help them obtain good marks but they won't learn well.
Shambhavi Srivastava,
P. K. Roy Memorial College, Dhanbad
Next issue: Animal dissection should be banned in schools
Have strong views on this topic? Write in with your phone number, address, school/college and year to telegraphyou@gmail.com. The best answers for the
motion and the most cogent arguments against it will
be printed here