Make a career predicting risk
Love of numbers and a knack for finances may make you a good fit for actuarial science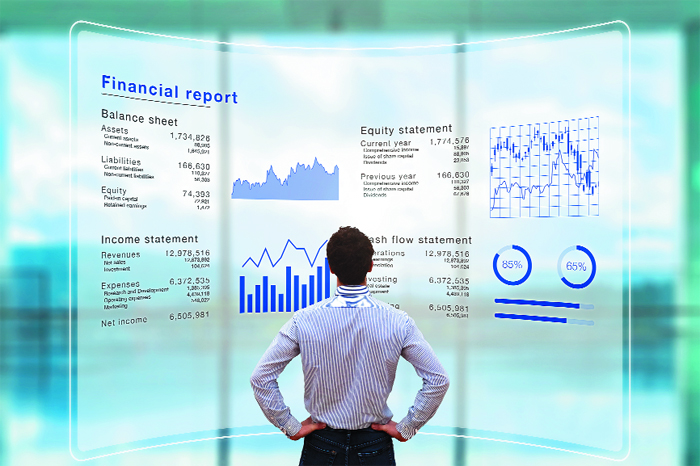 Test time: ACET is a three-hour exam of 100 marks that can be taken online. Currently, it is conducted in 24 centres across India. To pass the exam, you have to score 50 per cent. The last date to register for the February 29 test is January 28
iStock
---
Published 21.01.20, 11:55 AM
|
---
They predict how long you are going to live. Or, calculate how likely you are to have an accident. And what your chances of getting a lifestyle disease are. They are called actuaries. Their job is to determine how much premium an insurance company should charge you, which is decided using statistics to figure out your risk of having an accident (in case of car insurance) or developing a critical illness (for medical insurance).
Broadly speaking, actuaries make financial sense of your future and add value by enabling businesses and individuals to make informed decisions by forecasting and minimising financial uncertainty. "Actuarial skills can be used across all financial services. Students may look at opportunities beyond insurance — such as in banking, investment, data science and analytics," says Sunil Sharma, president of the Institute of Actuaries of India (IAI). "The scope for professionally-trained actuaries has increased tremendously in the last few years," he adds. According to Sharma, in India you can call yourself an actuary only after passing the exam conducted by IAI and becoming a member of it. This is mandated by the Actuaries Act of 2006.
Chinnaraj C. has been a qualified actuary in an investment bank for the past five years and has nearly 14 years of experience in the sector. "It all started while I was working with India's National Stock Exchange and developing new products and risk-management models. I felt the need for honing my skills in statistics and one of my friends introduced me to actuarial science," he remembers. He found the course content interesting and relevant to his work. So he decided to pursue a fellowship in actuarial science while working full time.
In recent times, more opportunities are opening up in this field, says Chinnaraj. Major US and European banks are expanding their risk methodology and risk management to India and they require people with strong quantitative skills.
"There's a shortage of such skills in the market, which actuaries can fill. Also, the recent introduction of the FRTB (Fundamental Review of Trading Book) regulation, which is a major overhaul of the market risk-management models, may further open up opportunities in investment banking," says Chinnaraj.
What do you need to become an actuary? Chinnaraj says that if one is passionate about maths, statistics and econometries then actuarial science may be the perfect fit. "Another thing in favour of the course is that it can be pursued while working or pursuing graduation. A student has the flexibility of choosing a module and when to take the exam. Also, the curriculum is rigorous as evaluation is based on written exams and practical programming exercise," he adds. However, the skills can be learnt best if one applies the technique at work or, if not working, do projects.
To become a student member of IAI, you need to clear the Actuarial Common Entrance Test (ACET). Students who have passed Class XII are eligible for this computer-based objective test. Examinations are held twice a year by IAI.