Love shooting videos? Monetise them
YouTube is not only a popular app but is also an enticing career option now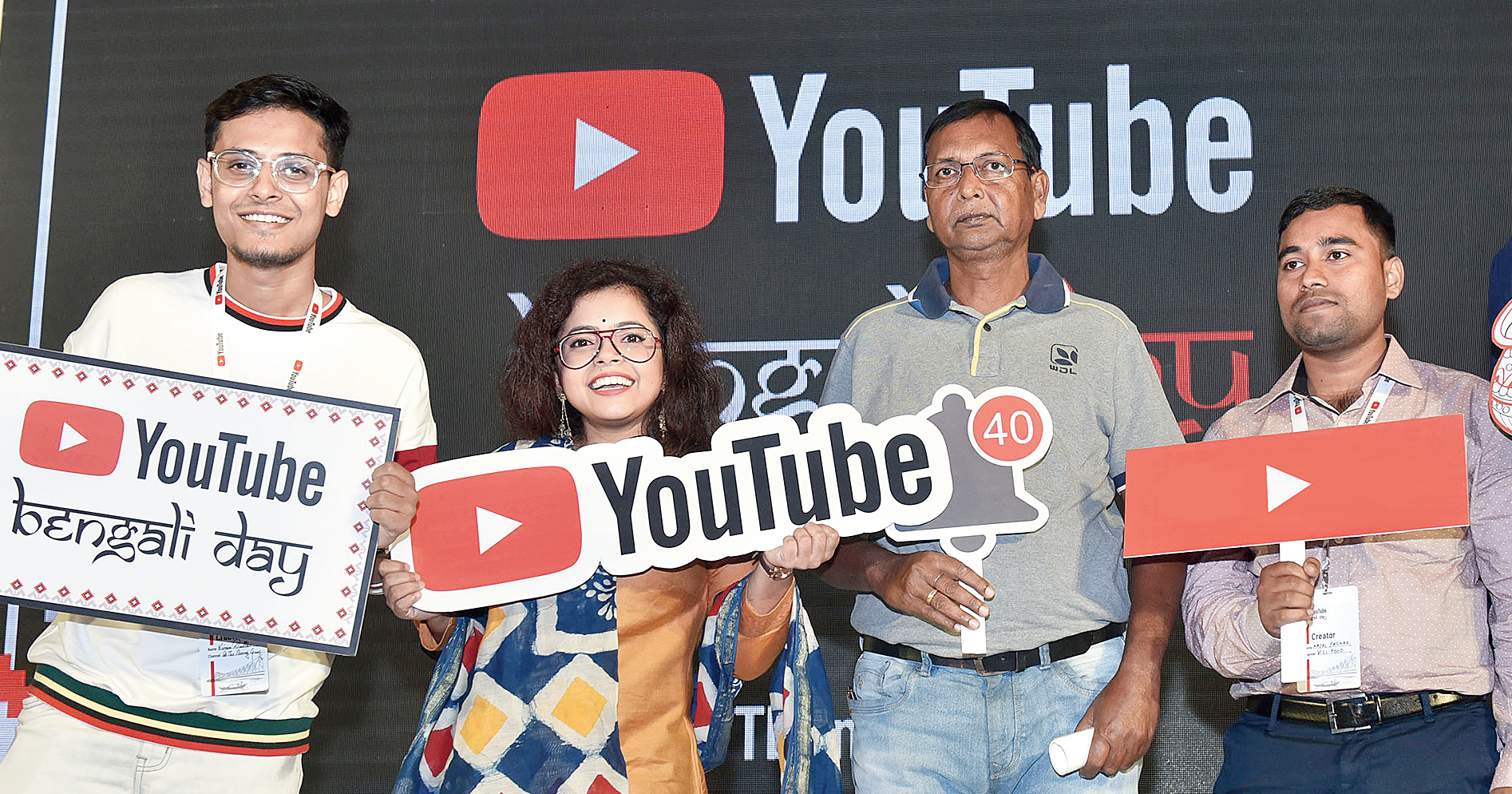 ---
---
Sejal Kumar started posting fashion and lifestyle videos on YouTube when still a student of economics at the Shri Ram College of Commerce in New Delhi. "The freedom to showcase what I love was why I started my channel. After a year or so, my videos started getting noticed, post which my channel started getting monetised through ad revenues and brand sponsorships. As revenue started flowing in, I decided to opt out of college placement and take up YouTube as a full-time career," says Sejal, whose YouTube channel now has 1.16 million subscribers. Recently, her popularity led to her netting a role in a series on Netflix.
Kiran Dutta, 24, started The Bong Guy channel in his final year of engineering. He posted comedy sketches and film reviews. With 1.7 million subscribers, he is now a full-time YouTuber.
Thanks to unlimited data packs, YouTube has not only become a widely-used app but also an enticing career option. You don't need to be a specific age, have a degree or even a workspace to become a YouTuber; you have the flexibility to work when you want and the freedom to create whatever you want; you also have access to a global audience and can earn much money and fame. What more do you want?
India has more than 460 million Internet users and online video accounts for 75 per cent of all mobile traffic. With less than 20 per cent of India's population conversant in English, there is a humongous demand for videos in Indian languages. There are 230 million Indian language users online and 95 per cent of all online video consumption is in Indian languages. Also keep in mind that YouTube gets 265 million unique users in India ever month.
"It's an incredible time to be a creator in India," says Satya Raghavan, director content partnerships, YouTube in India. "In 2014, we had only 16 YouTube channels with more than a million subscribers in India and today that number is more than 1,200," he adds.
Now that your audience is assured, here's how you create a YouTube channel: Log in to your YouTube account and click the profile icon on the upper right-hand side. The first option will be "Your channel". Follow the steps and you are ready to go. If you don't have a YouTube account, you have to create a Google account first and then sign in to YouTube.
While comedy, food, Web series, music, beauty, technology, and health and fitness continue to be the most popular genres on YouTube, there is also a huge demand for content in categories such as sports, news, education and games. Gardener Nilkant Halder, whose channel has more than 7.5 million subscribers, teaches home gardening, how to use pesticides and how to effectively use science to master the art of gardening. For this endeavour, he earns around Rs 1-2 lakh per month.
Decide what content you want to share. Ranveer Allahbadia aka Beerbiceps is a youth icon with over six million followers. "I focus on practical aspects of life that people can relate to. I started with fitness videos, then moved on to grooming, mental fitness and celebrity interviews," he recounts. "When you are starting, you have to do everything yourself but that will help you gain knowledge. You need to know how to use video and content strategy as well as to brand yourself well," he adds.
"Before starting my channel I did a lot of research. I learnt to market myself online, how the platforms operate and hone myself as a creator," says Aksh Baghla, who can modulate his voice to mimic well-known artistes and is a singer, musician, songwriter and YouTuber with three million followers.
Find your unique niche. Take Kajal Sarkar, 28, from Bolpur, Santiniketan. He shares silent videos of traditional village delicacies being prepared by people of the village community on his channel, Villfood. He now has 9.7 million subscribers and earns approximately Rs 4-5 lakh a month.
Says Wonder Munna aka Indrani Biswas who is 25 years old, "If you are unsure, start your channel while still at your job. If you get a good response, you can take it up full-time."
Initially, the videos can be shot on your mobile phone, preferably using a tripod. Basic apps such as Adobe Premiere Pro or Kinemaster can be used for editing. Production quality should improve eventually.
Regularity is a key factor. "I think posting once a week is fine for YouTube. On Instagram, I post one content piece per day," says BeYouNick aka Nikunj Lotia, YouTuber and comedian with around 6.5 million followers across social media.
Once your channel has had 4,000 hours of content watched in 12 months or 1,000 subscribers, it is eligible for advertisements. The AdSense account is linked to your bank account and earnings are credited to it. YouTube helps with analytics that show how a video could have been better, which video earned most, how long viewers' attention was snagged and so on. This gives you an understanding of the way forward.
"How to build your strategy, which language to use, how to grow your audiences, how to monetise, what are the other sources of monetisation — everything you need to know to do well in YouTube is already on YouTube," says Raghavan of YouTube.