Life after Brexit
What it means for Indian students applying to British universities or scouting for scholarships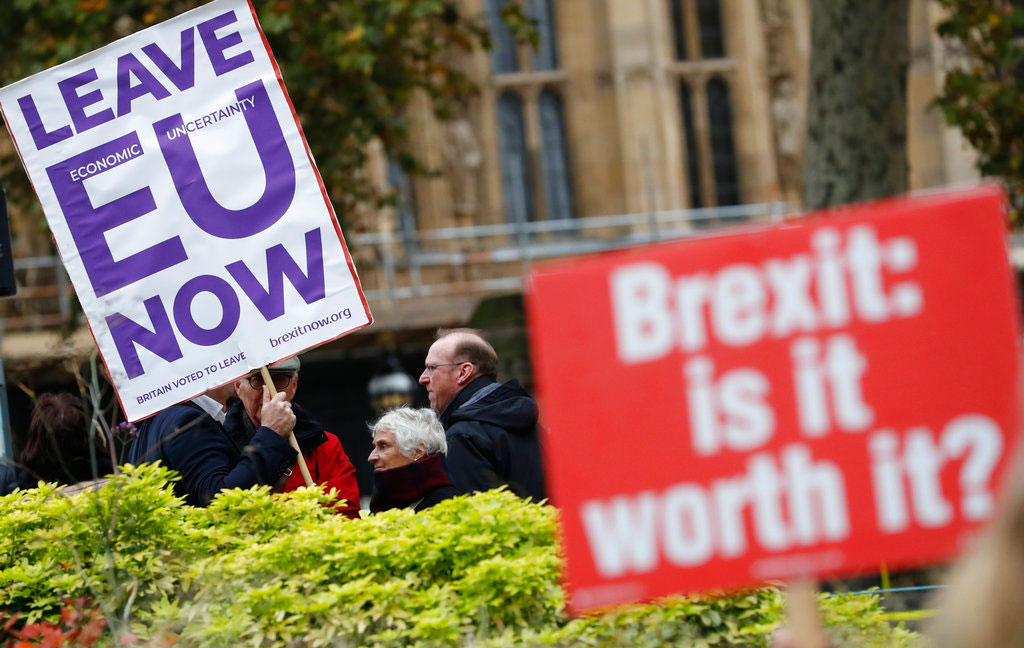 ---
|
Calcutta
|
Published 23.09.19, 09:14 PM
---
Reshmi Chaudhuri is a student at the University of the West of England in Bristol, England. Sudipto Banerjee is studying education and international development at the University College London. And Mohammed Umair Khan is doing his MSc in international development at the University of Bath. All three have been in the United Kingdom (UK) for less than a month now.
UK is a popular destination for higher education so far as Indian students are concerned. According to the British Council, the number of Indian students in the UK has been increasing each year for the past few years and has doubled since March 2016. Says Debanjan Chakrabarti, who is director – east and northeast of the British Council, "In 2019, there has been a 42 per cent increase, as per the statistics of the UK Home Office. In 2018, there was a 35 per cent increase over the numbers of the previous year. Over the past 10 years, around 1,60,000 Indian students have studied in the UK."
But the concern of the hour is — does Brexit Britain pose new challenges for Indian students?
Does it mean fewer grants or scholarships? Does it mean a spike in fees? What does it mean for the student from India? Reshmi did not apply for a scholarship herself, but says she knows from experience that a lot of universities are now offering a fee cut to international students. "The partial scholarship is not completely guaranteed, but nowadays the chances have increased," she says.
Umair has bagged the Commonwealth Shared Scholarship. Sudipto, who has got the same scholarship, says, "I don't know what challenges Brexit poses, but the political uncertainty did not work as a deterrent for me. There are plenty of scholarships offered by UK universities and the British government and that's what gave me hope. Without them it wouldn't have been possible for me to pursue higher education in the UK."
Scholarships are offered to Indian students by the UK government, private universities and by the British Council. The UK government and the British Council offered 480 scholarships, worth £4.675 million (Rs 41 crore) in 2018-2019 alone, according to Chakrabarti.
The British Council offers the British Council India 70th Anniversary Scholarships, the full tuition GREAT scholarships, Hornby, Commonwealth, Charles Wallace India Trust Scholarships, the India Chevening country programme and so on and so forth. "This will not be affected or impacted in any way by the ongoing changes," clarifies Chakrabarti.
What about Wales, Scotland and Northern Ireland? It seems application rules for all parts of the UK are uniform.
According to Umair, the immediate effect of Brexit will possibly be felt by European Union students. He says, "Indian students these days are more concerned about the new guidelines for the post-study Tier 4 work visa."
He is referring to the recent move by the Boris Johnson government that will allow Indian students in the UK to work for two years, with the return of the post-study work visa. Previously, they could work for only six months after graduation.
Says Arindam Roy, who is executive director of Edxcare International, a Calcutta-based foreign education consultancy, "Ninety per cent of Indian students are not going [to the UK] for an academic vacation. They are serious about what they are doing. And when they know that parents are putting in £20,000 to 30,000 [close to Rs 27 lakh] for their education, they want to recover part of their investment."
Chakrabarti agrees that the new Graduate Immigration Route announced by the UK government will help to promote mobility of Indian students. "It will allow for students in the UK to pursue professional opportunities for up to two years' duration, after completing their education degree. This visa will allow eligible students to work or look for work in any field for two years after graduation. It is applicable from academic year 2020-2021 for all students," he says.
India and China make up for 60 per cent of the world's international students. Roy explains how the steady stream of Indian students to the UK became a trickle because of UK's stringent no-staying-back policy. He says, "If there is no stay back option in any country, nobody is going to invest in it." Around the same time, the United States' OPTs (Optional Practical Training) and STEMs (Science, technology, engineering and mathematics) attracted more foreign students. Australia, New Zealand and Canada became popular study destinations. Now, Roy expects that by 2021 the number of Indian students applying to the UK will be back to the 25,000 mark.
According to Chakrabarti, the most popular courses for Indian students in the UK are business and administrative studies, engineering and technology, social studies, subjects allied to medicine, creative arts and design, biological sciences, law, computer science. Says Reshmi, "Now one thing is assured — getting a job in the UK for Indian students will be relatively easier as they will be considered on par with their EU counterparts."
So, the bottomline is, Indian students headed for the UK need not worry about Brexit. Umair has a word of advice. He says, "It's always good to be updated about Brexit and read guides on the university websites you are applying to. Also, try getting in touch with foreign education consultancies in India for greater clarity."