Lessons to learn from Disney and Marvel
Former Disney innovation chief Duncan Wardle speaks to Manasi Shah on creativity, the importance of storytelling, and why Stan Lee is special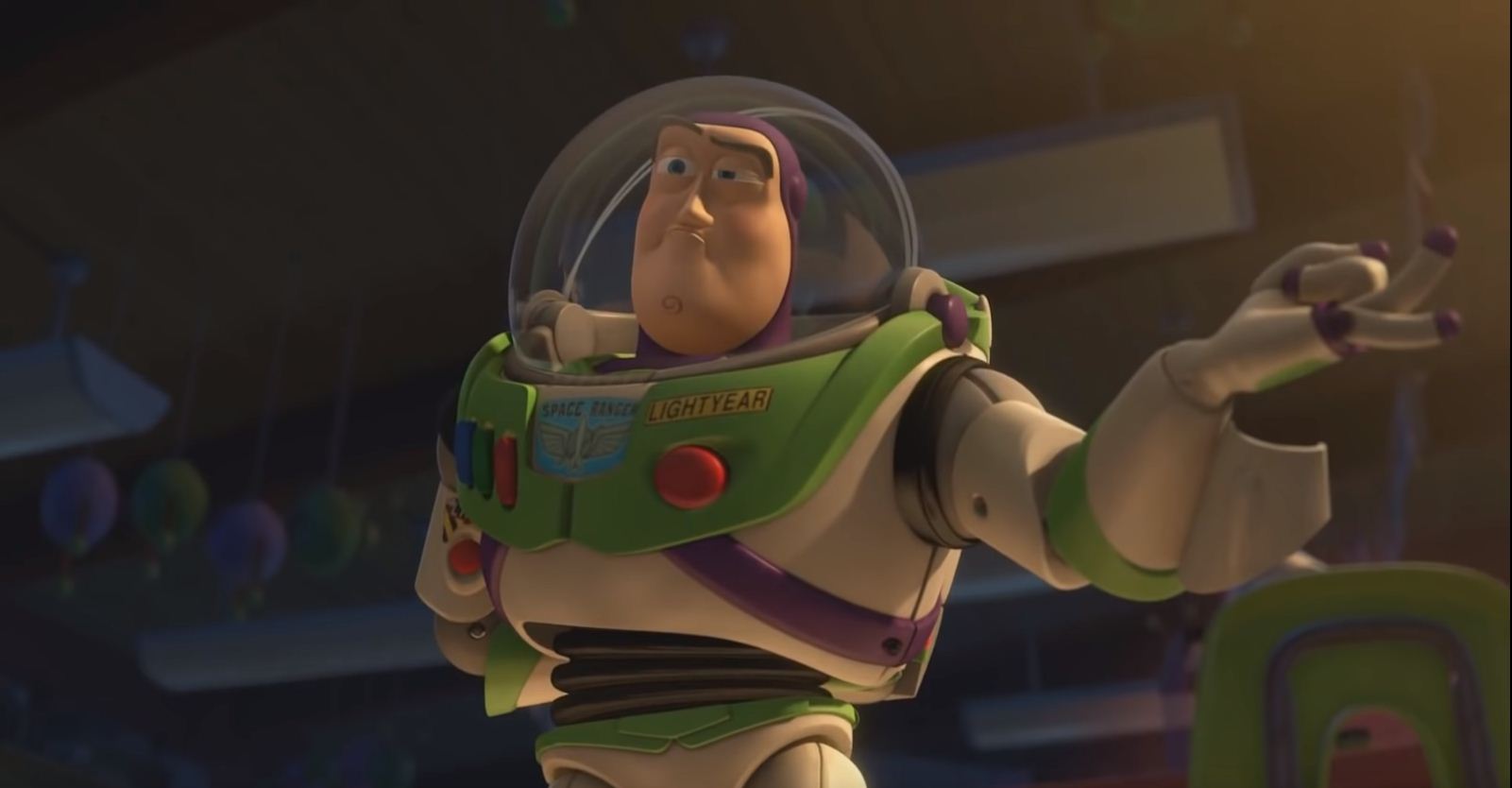 Buzz Lightyear
YouTube/ MrMrMANGOHEAD
---
Published 09.12.19, 07:48 PM
|
---
Many years ago, Buzz Lightyear of Toy Story fame travelled to the International Space Station — a large spacecraft in orbit around Earth — on a space shuttle. The man behind this idea was Duncan Wardle. "We were looking for new promotion ideas to create excitement around Toy Story 2. For those who do not know, it was Buzz Lightyear's dream to be able to fly. I thought, what if he could? What if we make his dream come true? And I decided, I am going to send him to space," says the former head of innovation and creativity at The Walt Disney Company, which partnered with Nasa to send the 12-inch action figure of Buzz to space.
Wardle spent 25 years at Walt Disney and is now an independent innovation and design thinking consultant who helps companies embed a culture of innovation and creativity across their organisations. Last week, he was in the city as a keynote speaker for Infocom, ABP's annual business, technology and leadership event.
As he scrolls through his phone gallery, Wardle shows me pictures of his innovative and creative ideas during his stint at Disney. To launch Disneyland in Paris, he collaborated with British Airways and put a pair of Mickey Mouse ears on a Concorde. He shows me one particular picture which was taken when Disney was launching its Twitter account. "There are 140 characters in a tweet. We decided to take 140 Disney characters and make them stand in the shape of a hashtag," he smiles. Disney Lessons
Disney has undoubtedly been a cherishable part of everyone's lives. From admiring the courage of Rapunzel to watching Winnie The Pooh define friendship, from learning more about "good versus evil" from movies such as Monsters, Inc. and Cinderella to admiring the love story of Ariel and Prince Eric in The Little Mermaid, there are some invaluable lessons that we have imbibed from Disney movies. But the lessons Wardle tells The Telegraph about are different. These are of use to budding entrepreneurs or young people preparing themselves for the corporate world.
Storytelling is one such important lesson, according to Wardle. "People buy stories, not products and services. While Starbucks might not have the best coffee and there may be other companies selling better phones than Apple, it is the story that sells," he says. The second lesson to be learned is that if one wants to be successful in the business world, it is important to create experiences for customers. "We are now moving away from a marketing economy to an experience economy. People want experiences. Nobody thinks of Disneyland as a shopping mall but it is one of the world's most successful ones. Walt created an experience first, retail second," he explains. All of us have, at some point, hoarded Disney stationery or used cutlery featuring a Disney character. Marvel Method
In the early life of comics, the writer of the strips would generally put down a very detailed script, including page-by-page and panel-by-panel descriptions before handing it over to the illustrator or the artist who would draw them. For decades, this continued. Until Stan Lee, the famous comic book writer, editor, publisher and producer who went on to become the primary creative leader of Marvel Comics, changed the scenario.
Lee devised a new method of writing comic strips called the Marvel Method. This made the output more creative by giving freedom to the artists. The writer would come up with a general plot and give an overall summary to the artists. He would leave space for the artist to experiment and to come up with more and more creative ideas. Once the artist completed drawing the comic, Lee would insert the dialogues and the strips would be ready.
The method was more efficient, resources were better utilised, time was saved and it was not very laborious for the writer alone. And because there was more mind space to be innovative and creative, the output was better.
In collaboration with others at Marvel, Lee created popular comic series and superheroes such as Spider-Man, Ironman, the X-Men, Hulk, Doctor Strange, The Fantastic Four, The Avengers and many others.
"When Marvel merged with Disney, I was part of the very first meetings with Stan," reminisces Wardle, who feels that the Marvel Method can be used in businesses very effectively to drive creativity.
"You can always take a big idea and make it smaller, but you can't take a small crap idea and make it a big one. To become successful, one needs to be curious, playful, brave and more — in just the right proportions. Every business needs creativity. And we are all born creative," signs off Wardle.