If you are looking for work, look no further
The micro, small and medium enterprise sector is projected to create more jobs in the near future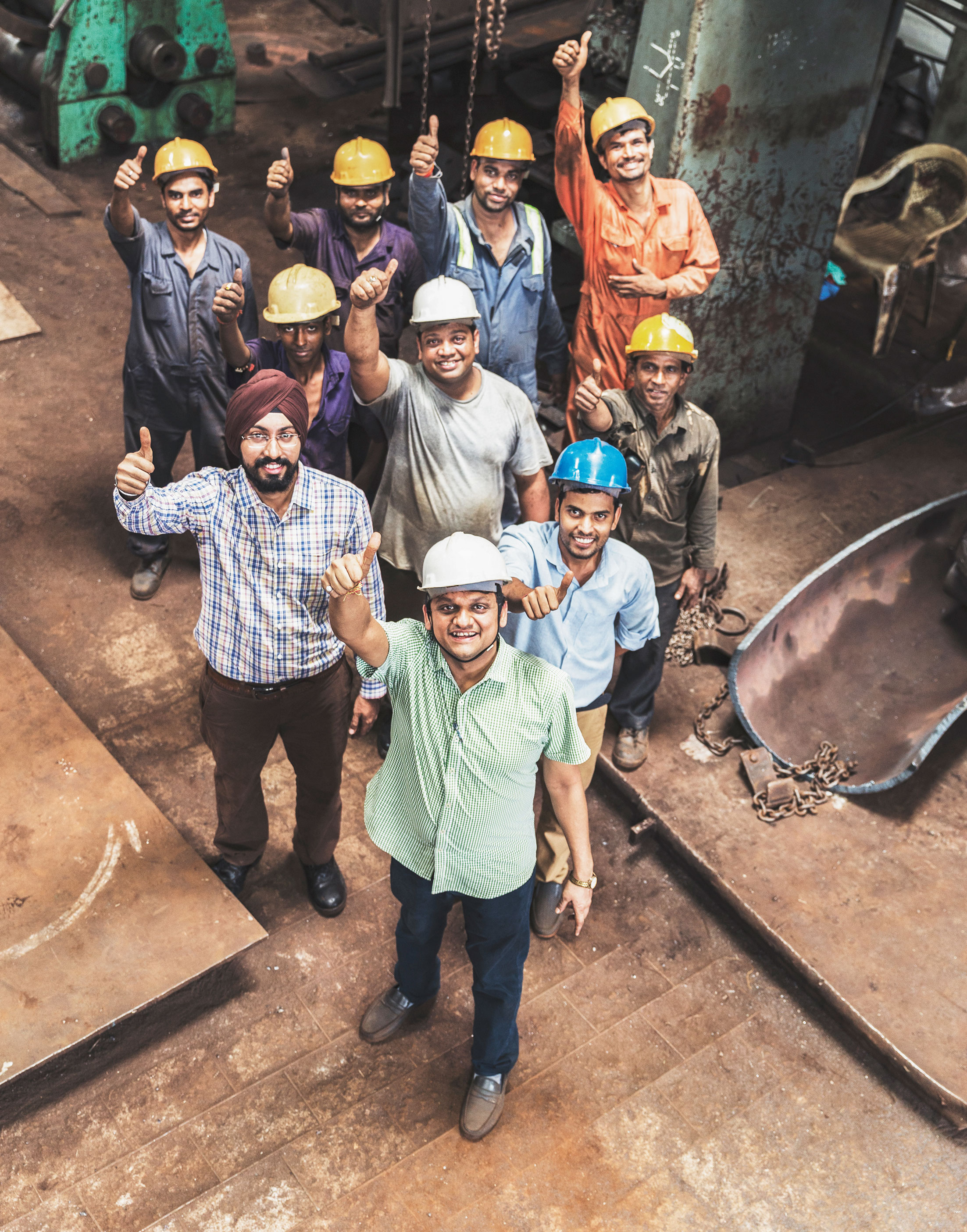 MSME industries contribute 45 per cent of India's total industrial employment, 50 per cent of total exports and 95 per cent of industrial units in the country, according to the website. This sector manufactures 6,000-plus types of products.
(iStock)
---
Published 11.11.19, 02:45 PM
|
---
You have always thought big, now it is time to start thinking small. Forget multinationals and corporates, it is time to look to the micro, small and medium enterprise (MSME) sector for jobs.
"With MSMEs projected to create more jobs in the coming years, the sector holds huge potential in terms of job creation," says Sashi Kumar, managing director of Indeed India, a job listings site. "In order to support these emerging businesses, Indeed allows jobs to be posted on its platform free of cost, while also offering an easy-to- use, dedicated dashboard to track applicants. With Indeed for SME, we hope to provide an easy hiring solution to smaller businesses and help these companies find the right talent fit through our platform," he elaborates.
MSME industries contribute 45 per cent of India's total industrial employment, 50 per cent of total exports and 95 per cent of industrial units in the country, according to the website. This sector manufactures 6,000-plus types of products.
There are many schemes provided by the government in order to boost entrepreneurship, and in turn jobs, in this sector. This includes loans (MSME Business Loans in 59 Minutes, MUDRA Loans and so on) and an easy registration process. Initiatives such as Make in India, Skill India, Digital India too are ways to expand the sector. But the need of the hour is entreprenuers.
Says Sumit Jerome Kataruka, proprietor of The Interiorique, "My earlier experience in working with furnishings inspired me to start a new business in interior designing and supply of related items." How did he go about setting up his business? "Among the first few things any entrepreneur needs to do is find an office space. Then you need to get the trade license and GST number. While my paperwork was getting done, I revamped my work space. The next step was hiring. I had to hire staff for marketing, designing and also to maintain accounts. The challenge is to get reliable staff who can convert leads to sales," he adds.
According to a recent study by Indeed, job roles in sales are among the hardest to fill for small and medium enterprises (SMEs).
The study also reveals that 25 per cent of job roles such as sales specialist, sales intern and sales advisor are hard to fill. That means if you are looking for a career in sales, there seems to be a lot of scope.
Talking of scope, the top five hard-to-fill jobs for Calcutta SMEs are software engineer, sales representative, sales manager, customer service representative and nurse. Across the country, the top hard-to-fill jobs in SMEs are registered nurse, sales specialist, clinic manager, spa manager, fitness instructor, welder and fitter, customer support representative, air conditioning technician, tool and die maker and phlebotomist. That definitely gives a clue that apart from manufacturing, SMEs play a big role in the healthcare and wellness sectors too.
The fact that over 76 million people visit career-related sites every month — more than double the number just two years ago in 2017 — is an indicator of the consistently-growing number of job seekers online. Therefore, companies now need to have a more digital approach towards recruiting in order to reach potential candidates. And online recruiting is possibly easier on the pocket, a fact that will have a major say with small businesses.
Indeed has developed a feature — "screener questions" — as a way to learn more about each jobseeker during the application process. Screener questions are a powerful vetting tool that can provide valuable insight into an applicant's qualifications. Adding screener questions to a job post for applicants to answer before their application is submitted is an effective way to quickly filter down to the most promising candidates. It also ensures that candidates have the required qualifications, such as a certain number of years of experience, certifications or other hard skills (for example, computer programming) or soft skills (like creativity or problem solving).
Features like Indeed's Company Pages can help enhance a company's brand and attract potential employees. Company Pages allow companies to put up employee reviews and ratings on key workplace satisfaction criteria such as work-life balance, remuneration and benefits, job security, scope for career advancement, organisational culture and management, and so on, providing vital insights to jobseekers.
As businesses in the SME sector seek to grow and scale, the demand for suitably skilled sales professionals is on the rise. However, the challenge smaller businesses face in filling these roles is attracting and keeping the right talent.
"While looking for employees we search for zealous candidates. A successful entrepreneur never hires candidates that are ready for the job, he hires candidates and then trains them," says Mohammed Sohail, co-founder and CMO, Orange Media Group, a marketing and consultancy company.
And in case you want to provide jobs, Sohail says you don't always need a huge amount of money to start a business. "If you believe in yourself and your business idea, you can start small and grow along the way. If your idea is good enough and you put the right amount and effort into your business, you can always get investors no matter how bad the market is," he assures.