Classes moving online has underlined once again that gamification of education is the way forward
The traditional classroom is now a thing of the past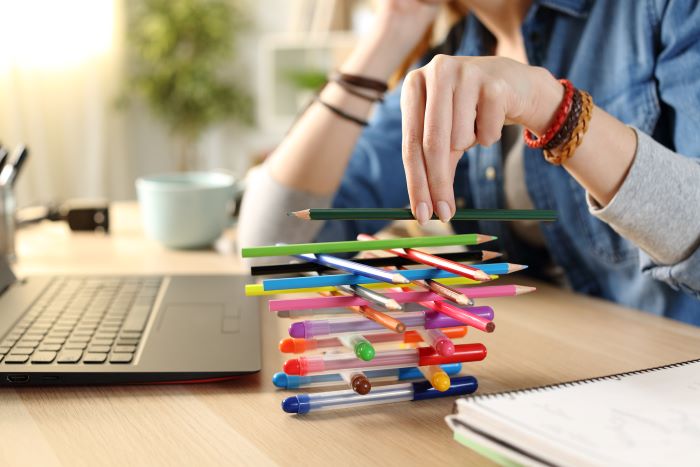 ---
---
The traditional classroom is now a thing of the past. To ensure uninterrupted academic operations and an immersive teaching-learning process, education-technology, or edutech, companies have come up with innovative digital solutions, such as online classes, digital content and assignments as well as online assessments and online academic process management.

Gamification in education is taking this experience to the next level by facilitating teacher-student interaction to recreate the classroom environment and make live lectures more engaging. Gamification is the application of game elements and digital game design techniques to non-game problems, such as education and business.

"Games are no longer just for fun, any process can be made into a game. Even something as mundane as HR can use gamification. Companies are teaching new employees their rules and regulations at orientations in the form of a game. Many corporates are using gamification to track productivity too. It is even used in education as that also has gone online. Since you can't conduct classes the same way as you would in a classroom, you need to find more ways to make it interesting. Gamification is going to be a big part of that," says Sameer Desai who is the founder of IGX, India's largest consumer events platform for the gaming industry.

While edutech solutions in digital learning were, till recently, only one of the alternatives, they have now become an indispensable part of the education system, thanks to the prolonged lockdown that has forced educational institutions to take classes online.

"I am a very big believer of gamification in general," says Yan Garin, associate vice-president of operations at Ecole Intuit Lab, Mumbai, a branch of the Paris design and visual communication school. "As an experiment, one subject offered in the second year had been gamified. That's something that we now want to expand to the rest of the programme. I really believe that gamification of any programme is the key for students to learn easily and efficiently. Nowadays, it is difficult to publish content that does not have a gaming aspect. For example, if you want to learn a language you won't be using the traditional book or CD; you are going to download a game such as Duolingo," he adds.

According to a survey by the e-learning industry, gamification participants score 14 per cent higher in skill-based assessments. And 89 per cent of the survey respondents claimed that if a task is gamified, it puts them in a competitive mood and they feel eager to complete it.

Difficult subjects, such as the sciences and mathematics, are usually inaccessible to students because they are mostly abstract concepts. But when the abstraction becomes a "real-life scenario", it has the potential of not only being understood but also utilised.

Says Arijit Bhattacharyya, founder and CEO of Virtualinfocom, the country's first company to produce original games since 1998, "The kind of games we make are connected with neuroscience. We have in-house scientists and doctors who help us make such edutainment-based games. Kids use car-racing games such as Mathmagic (not available in India) to learn maths. There are games that even improve the IQ of a student in a non-educative way."

Given that the focus has been on offline education, it is believed that a combination of online and offline learning may rule the education system in the future. "In the long run, this approach will help teachers design pedagogies that help shift the focus from rote learning to an interactive syllabus and holistic development of students," says Beas Dev Ralhan, co-founder and CEO of the edutech company, Next Education. "When things return to normal post the Covid-19 outbreak, the education industry is likely to be driven by edutech platforms. Such solutions ensure that students learn despite all hindrances," he says.

Explaining why gamification is necessary, Ralhan adds, "Monotonous pedagogy can completely kill a learner's interest. Gamification encourages students to learn and explore, thereby promoting self-learning. For instance, on the successful completion of a task, the difficulty level of subsequent tasks increases and the learner climbs up to the next level. Along with that score points, competition, collaboration and immediate feedback are integrated into the regular teaching-learning process to maximise learner engagement and enjoyment. Games should be directly related to the learning objectives."

Amol Arora agrees wholeheartedly. "Students love games. They feel more engaged and are able to retain information better when it is gamified," says the vice-chairman and MD of the Shemford Group of Futuristic Schools. Gamification works for students of all ages. "Teachers are introducing various technologies, such as Nintendo DS, into the daily curriculum. They are explaining concepts of maths and language through computer and video games. They are creating a digital, customisable classroom management system built on role-playing themes. Students are given a clear goal before each lesson or assignment. This may be in the form of a checklist, or a game board worksheet where students darken a circle as they complete their tasks," he says.

Some of these gamification projects may have storytelling features. They enhance the learning experience, improve retention and add a fun factor to the concepts taught. By receiving virtual rewards for achieving learning goals, students begin to associate learning with positive emotions, encouraging them to repeat it. The thrill and excitement of playing a game is the result of endorphins released by the brain, which can lower stress and anxiety levels, and even create a sense of euphoria. In combination with other neurotransmitters, this helps create an ideal environment for focussed learning.

Gamification of learning definitely seems to be the future and students should be glad of it.
Santana Fell/NYTNS