Photo Feast
A candid chat with some food photographers about the job at hand and all that it entails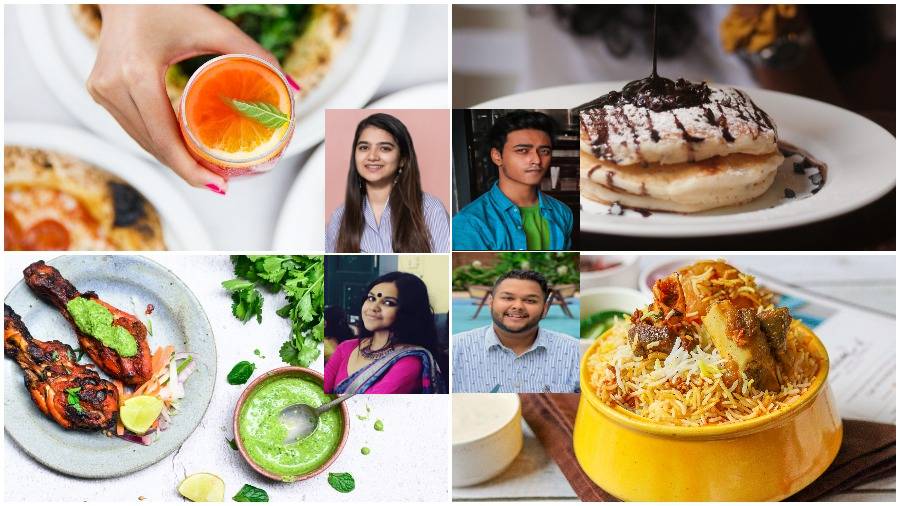 ---
Published 13.04.21, 02:44 AM
|
---
In this age of social media and sophisticated smartphone cameras — equipped with autofocus and all kinds of filters — anyone can take a decent food photo for their Instagram, Facebook or Twitter account. But that said, there is a lot more to professional food photography than just point and shoot.
A good food photographer needs to master many skills. He or she has to arrange lighting composition, edit, communicate with clients and know the basics of cooking too. Only then can one come up with shots that can create "mouth-watering" images for cookbooks, newspapers, magazines, webzines, advertisements and food blogs.
"You need to have an aesthetic sense and the basic idea of culinary arts," says Sudipto Ray, a food photographer with several years of experience who runs an academy called Profoto Academy, in Calcutta. "You must create the right ambience for photography and, if possible, interact with the chef for this." And to create the ambience, among other things, you have to choose the tableware and cutlery appropriate for a particular cuisine. "Presentation matters a lot," he adds.
Siddhika Jatia is a 25-year-old food photographer based in Calcutta. She has learnt the nuances of the art and science of photography over the past three years, while working for cookbooks, brochures and publicity materials for food and beverages products as well as some top restaurants. Siddhika says, "I was always exposed to a lot of art and international artists through books and the Internet. I was especially fascinated by the works of American photographer Irving Penn and how he used food and made it look like art in his still life captures. Not many people know that food photography dates back to 1845, when one of the first recorded food photographs was taken — a basket of pineapples and peaches using a daguerreotype."
Siddhika started her career with commercial photography, but her penchant for food styling made her focus on food photography. Tashmin Majumder's story is slightly different. The 24-year-old has been a food photographer the past four years. He got hooked to photography way before that, when he was 13. He started a food blog and initially used his father's smartphone to shoot the pictures for it. It was much later that he got a professional camera and the accessories — tripod, polariser, diffuser, reflector and so on — required for his job. With new cafes and lounges opening every other day in the city, Tashmin believes there are plenty of jobs around. He says, "Without social media I couldn't have got so much recognition. However, to get work you have to approach the big brands." According to him, in this field one learns by constant experimentation. 
The kind of money a food photographer makes depends on assignments, client's location and experience of the photographer. A photographer with two or three years of experience can earn Rs 25,000 to 50,000 a month. More experienced professionals can earn up to Rs 1,00,000 per month.
Farhana Afreen started a food blog while she was still a master's student at Visva-Bharati University, Santiniketan. She says, "While running the blog, I realised that photographs are as important as the cuisine. I decided to buy a good DSLR camera." A self-trained photographer, Farhana followed foreign food blogs to learn the nuances. Then she started to approach top food chains, restaurants, food and beverages companies and even spice manufacturers with her portfolio and got some "fascinating assignments". According to her, "The demand for food photography is rising with the increase in online shopping."
Farhana is from a botany background while 24-year-old Soham Sinha is a law graduate. Soham started clicking photos for his Instagram account and a microblog in 2012. He took some how-to lessons from YouTube videos too. Today, his client list includes five-star hotels, restaurants, sweet shops and resorts. He says, "For good food photography, a sense of angle and a basic idea of food and cooking is important."
A word of advice from Sudipto Ray to food photographers to be: "Do not confine yourselves to just food photography; also, extend your work to other cities such Mumbai, New Delhi, Bangalore and Hyderabad."