Arts on your cart
The last few years have witnessed a growing demand and supply of liberal arts education. But what is it all about? Giving you the lowdown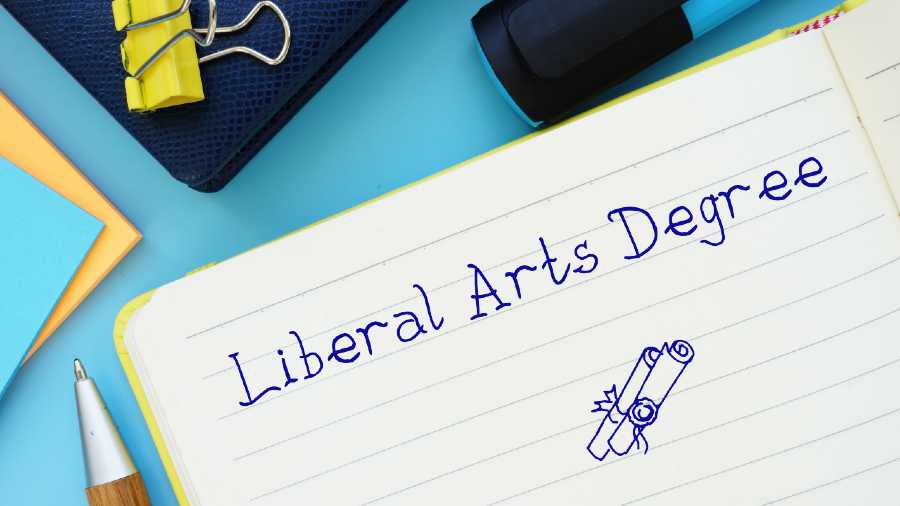 Closer home, India too has had a tradition of liberal arts education.
Shutterstock
---
Published 10.08.21, 12:48 AM
|
---
Liberal education dates back to the times of Plato and Socrates, when Rome and Greece were the political centres of the world. A free citizen of these states had to study arithmetic, geometry, astronomy, grammar, rhetoric, logic and have a knowledge of law to defend himself against a jury of his peers. An education that had breadth as well as depth was required to perform one's duties and live a meaningful life.
Closer home, India too has had a tradition of liberal arts education. Takshashila and Nalanda attracted students from different parts of the world.
The last few years have witnessed a resurgence of liberal arts education in India. Today, Ashoka University, Jindal School of Liberal Arts and Humanities (JSLAH), FLAME University, KREA University, Azim Premji University and Symbiosis School For Liberal Arts (SSLA) are some of the well-known liberal arts institutions.
In these places, a student has the opportunity to study a range of disciplines — from humanities, social sciences and languages to natural and physical sciences. Students learn that all of these are deeply interconnected.
The selection process at these colleges is holistic and includes an aptitude test, essay submissions and an interview, looking at different facets of a student's profile. "We would like students to have participated in extracurricular activities and community service — basically cultivated interests outside of the classroom as well," says Anju Deoskar, associate director for admissions and outreach, at FLAME University.
And while it is true that education at these institutions does not come cheap, they do offer financial aid and scholarships. FLAME and Jindal provide merit as well as need-based scholarships while Ashoka and KREA support with need-based financial aid. "Several students in every cohort receive a 100 per cent fee waiver. Apart from that, we give financial aid to about 50 per cent of the students," says Himi Purkayastha, who is senior manager, outreach, at Ashoka.
Students do not have to declare their major when they enrol for a programme. Akangsha Dutta, a second-year student chose Ashoka over a couple of institutions in India as well as in the US as it gave her the chance to explore different courses in her first two semesters. "When I finished school, I was very
confused and unable to decide between history, psychology and political science. At Ashoka I could try out all three courses. Now I have decided to major in political science and minor in history and international relations."
Samhita S. from JSLAH was always clear that she wanted to study psychology. "After taking the foundation courses, I realised that I wanted to specialise in criminal psychology and started selecting courses accordingly. I opted for courses in criminology and forensic psychology from the Jindal School of Behavioural Studies and the law school. I even took up courses such as 'True Crimes — Facts and Narratives' from the Jindal School of Journalism and Communication." This freedom to explore the subject broadened Samhita's understanding of psychology and also helped her think critically about her field of study. She says, "It helps that we discuss and debate with faculty and other students and do a lot of research as part of our course work. We can even disagree with the faculty as long as we are able to substantiate our point of view."
When a student joins FLAME he or she picks courses from the five "Universes of Knowledge" — humanities, social sciences, global studies, performing arts and natural sciences. A student can also join skill-based courses such as academic writing, critical reasoning, public speaking, digital literacy, and environmental studies. "We want to give students this multidisciplinary exposure and also set the base for critical thinking, research, communication skills, early on in the programme," says Deoskar.
According to Chirantan Sen, manager, outreach, at KREA University, "Here, students pursue social impact internships in their summer break after the first year. In the second year they get into their majors. So, in the break after that, they get a taste of the industry internships."
Some colleges, like Jindal, have internships that carry credits; students need to complete at least four internships before they can graduate.
Then there are collaborations — semester and summer exchange programmes — with universities abroad. "Students are very excited to attend these programmes and it broadens their horizons as they experience a new culture and make lasting friendships," says Ankur Vohra, director admissions at JSLAH.
It is not surprising that several attractive employment opportunities exist for liberal arts graduates. Says Urmi Singh from the career development office at Ashoka, "We have technology companies hiring computer science majors, but we also have consulting firms such as McKinsey hiring philosophy and political science majors for the role of a business analyst."
Singh adds, "We are changing this paradigm that someone who has studied a certain discipline is only fit for certain kinds of roles."