All about dry brush detox & year of the boy bob
Gwyneth Paltrow finds it very effective and no-fuss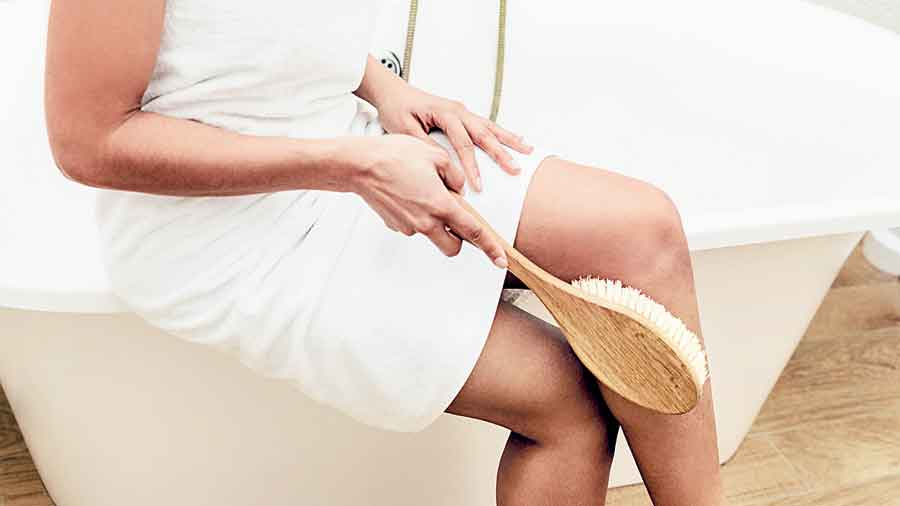 ---
Published 13.01.22, 12:42 AM
|
---
Gwyneth Paltrow is all for dry brush detox. Demonstrating the brushing on Instagram as part of her "G.Tox" posts for Goop, her lifestyle and beauty brand, she says: "I started messing with detoxes in the 90's and never looked back. I think have tried them all during my annual quest to give up all the fun stuff."
Dry brushing she finds very effective and no-fuss. Apparently 2022 is going to be the year of the blunt boy bob, predicts www.glamour.com. The rule is that there are no rules, just keep it short and keep it blunt. Let it go down to your collarbone. Or let it frame your jawline. Wear a fringe if you want. Don't bother if you don't want any fuss at all. Brush it smooth. Or run your fingers through it and leave it at that. That's the idea. Keep it free, not "too done".
The bob has been the go-to hairstyle since the beginning of the pandemic. This is the easiest hairstyle that can be managed at home. It is the easiest DIY haircut too.
Even if we do start going to the salons, it's a good idea to not spend too much time on styling hair. Keep it natural, keep it nourished.