Gaurav Gupta & Aditi Rao Hydari on Their Allegiance to Their Craft
The duo breaks down on authenticity and instincts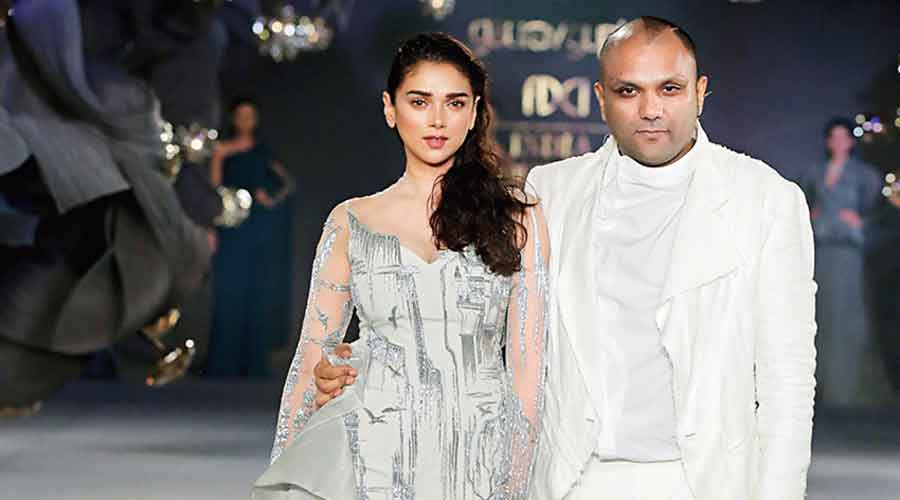 ---
---
When it comes to their personal style, one identifies himself as a "gothic hippie" while the other identifies herself as "Audrey Hepburn-meets-Gayatri Devi-meets-Kendall Jenner". But when it comes to life and their respective crafts, they unite as they revel in that revered little nook where art is incidental to their craft and transcends man-made notions of what it should be to explore what it could be. From my earliest memories of watching from afar the works of designer Gaurav Gupta, better known as 'GG', his designs draw from the kind of art that plays with fantasy, whimsy and form. And since when I can remember, I have watched Aditi Rao Hydari pull off one feisty role after another in films like Delhi-6, Yeh Saali Zindagi and Padmaavat, belying her petite, soft-spoken appearance. Therefore it's no surprise that these two, no matter how unlikely it could seem at first, have a strong bond forged within the consecrated values of their authenticity and instinct towards their crafts. In a candid chat for the Ladies Study Group's session titled 'The Power of Authenticity and Instinct', the duo broke down these two things that they rank as the most important. Excerpts: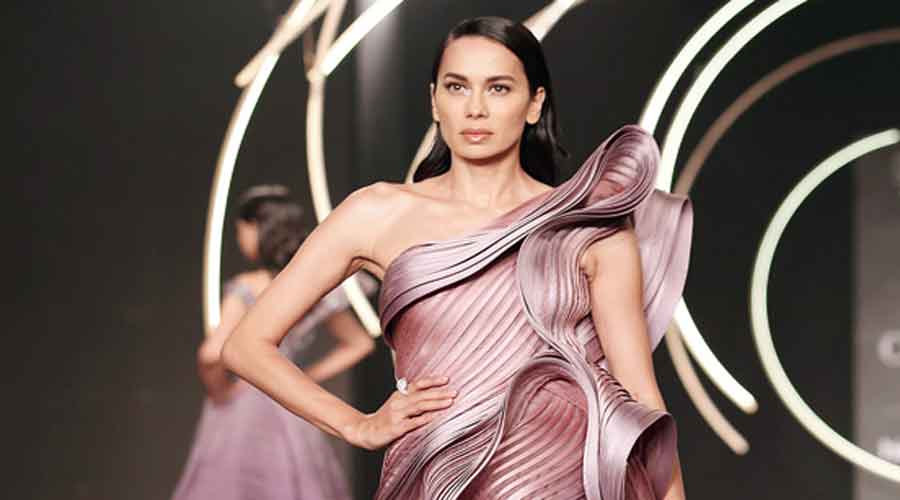 Authencity and instinct
Gaurav Gupta: Aditi and I are both very truthful people and we resonate on so many different aspects of the way we think and the way we are. I think we are authentic people and act from our instinct. Being authentic is being truthful, original and not borrow anything from anywhere. You're first authentic to yourself and I think authenticity comes from the want and search for the truth.
Aditi Rao Hydari: I don't look at cinema and the world we create therein as a pretentious world because I have grown up listening to stories, and when your grandmother is telling you that story or creating that world for you, when you go into the theatre and the lights go off, it's a very immersive experience when you feel everything that's happening is real. As an actor, I intend to do that. The feelings between "action" and "cut" on that pretentious set when the entire production unit goes quiet are very, very authentic. Even if the clothes I am wearing are not mine, the feelings I convert are mine because how can I convince you to laugh and cry with me otherwise? That's the beauty of cinema. Instinct is about trusting your gut and being true to yourself, which has kept me happy in this industry.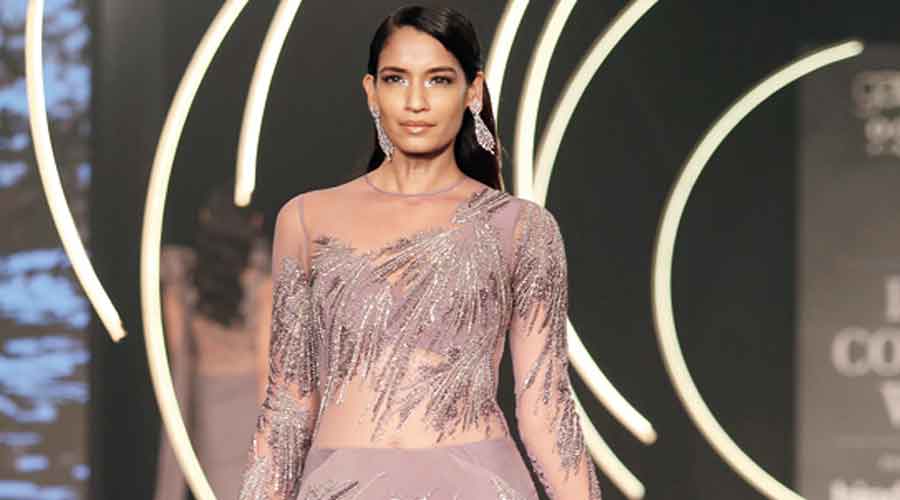 Creative people being friends
Gaurav: When creative minds resonate and meet on a plane of growth and truth, they can be best of friends. Aditi and I speak about so many different things and the possibilities are what make us bond. I think we are first friends and then come our creative and philosophical layers. We are almost like family for each other — it's a bond and it's not because she is an actor and I am a designer. Of course our professions probably add to it — my designs are about surrealism, fantasy and magic-realism so I see the fantasy and dreams in people, and for me, Aditi is seamlessly that person.
Aditi: In the creative industry, glamour is an added bonus. What matters most is the craft and talent. The want to learn is of utmost importance. I have learnt dance since I was a kid and I have always learnt that art is way above me and is sacred. So art is more important. GG and my worlds are so much about glamour to an outsider but we know how much lack of sleep and how much love for the craft go into our worlds.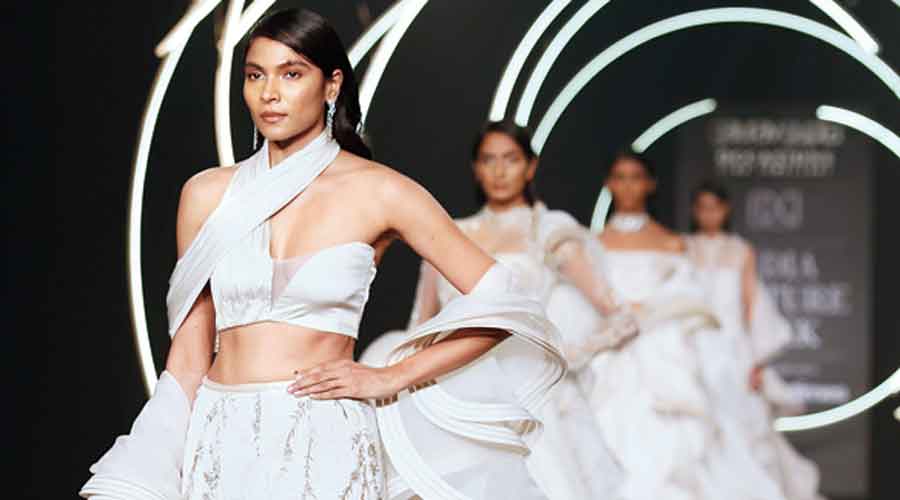 Uncaged creativity
Aditi: I think art, aesthetics, creativity and people should never be boxed. People have an impression about me and who I am — yes I am small-made and soft-spoken. But there are so many layers to all our personalities. When I was playing a feisty girl from old Delhi, I was asked to practise my slangs so that they sounded like slangs. But we put ourselves in those parts and I did it. Gaurav has this fierce, feminine sensuality in his designs but he also has this underlying story of fantasy and when he took me as his showstopper, it was my job to wear that character. I did that but I can only do it in my way and that's what makes it authentic. This is also something that I learnt from Mani (Ratnam) sir — to find my way of doing it because there is no one way of doing things. That's where the muse comes in because it's how the director and the actor or the designer and his showstopper find that common way of doing things, which is so magical.
Gaurav: Muses don't have to be very famous people or pop stars. For me, it's the brain and the resonance. I think I carry a philosophy and when certain parts of people's thought process resonate with that philosophy is when the muse comes alive in them and in me. So it's a relationship and it's always a continuation and never an absolute. Aditi and I both don't believe in definitions and therefore perhaps we have fit into our respective industries as unboxed people. Someone would call me edgy and someone would see Aditi as a classic beauty but she has worn many of my femme-fatale gowns and surprised me!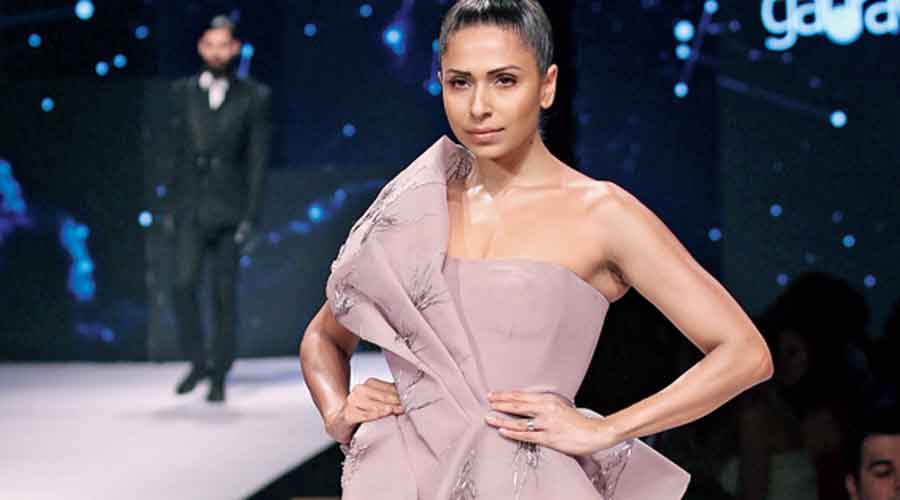 Being fearless
Aditi: I think we all fall down, scrape our knees, get up, sometimes run and even run uphill but these are all part of an artiste's journey. I have been able to make fearless choices only more recently and it actually happened when I started working with Mani sir in 2016 and I did two films with him. The two years that I spent in Chennai around him and his team, I saw a whole different way of working. It was so little about the external trappings and only about the craft and finding the character together. That helped me become authentic. It stopped being about balancing and doing one Hindi film and one Tamil-Telugu film. This is a very businesslike way of thinking, which I stopped. I am not a commodity. What do I have to be fearful of when I am getting so much of love and people are writing scripts for me? These experiences have given me the space and courage to be more fearless.
Gaurav: I think we are all constantly growing, unlearning and learning. When I did my first show in 2006, I was full of that energy of not being boxed and to be able to challenge myself — which I still have. I get bored of my own work and everything around myself so I have to keep challenging myself first. I am fortunate that I came into the industries of design and fashion when there was a space for change and I could have a cultural dialogue with the market. I could challenge how a lehnga or sari is looked at or how Indian fabrics are looked at. When I worked with jersey first, they called it hosiery back then and I made these deconstructed pants and tops. Right now, there is deconstruction in my lehngas, saris and sari-gowns. I am very proud to say that for me, it's been a very authentic and exciting journey.
Even I have fallen for the commercial aspect from time to time but that's not what my clients want from me — they want my authentic self. So I had said I would never do bridal couture but from my second show itself, I started doing concept saris that developed into sari-gowns and new gown/sculpture art philosophies. Today I am happily surprised that my clients are wearing sculpture art couture to weddings in India!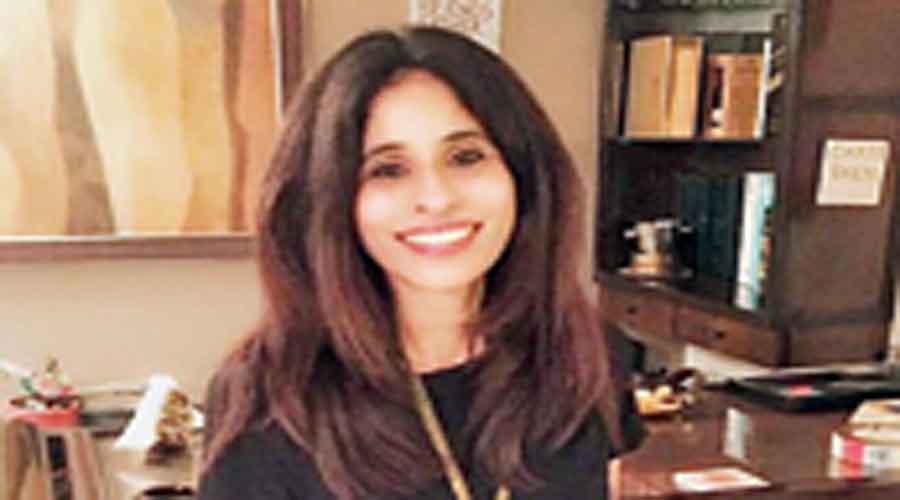 When two best friends become co-panellists then the chemistry is palpable even though we are all watching it virtually. The honest conversations on life were so insightful and both our guests shared how instinct directed their life choices while their authenticity made them so relatable — Diya Jaiswal, LSG president
Aditi and I speak about so many different things and the possibilities are what make us bond. I think we are first friends and then come our creative and philosophical layers. We are almost like family for each other — it's a bond and it's not because she is an actor and I am a designer. Of course our professions probably add to it — my designs are about surrealism, fantasy and magic-realism so I see the fantasy and dreams in people, and for me, Aditi is seamlessly that person
— Gaurav Gupta
In the creative industry, glamour is an added bonus. What matters most is the craft and talent. The want to learn is of utmost importance. I have learnt dance since I was a kid and I have always learnt that art is way above me and is sacred. So art is more important. GG and my worlds are so much about glamour to an outsider but we know how much lack of sleep and how much love for the craft go into our worlds
— Aditi Rao Hydari