Recipes for the yummiest Yuletide treats
Christmas is all about good food, mulled wine and being with the people you love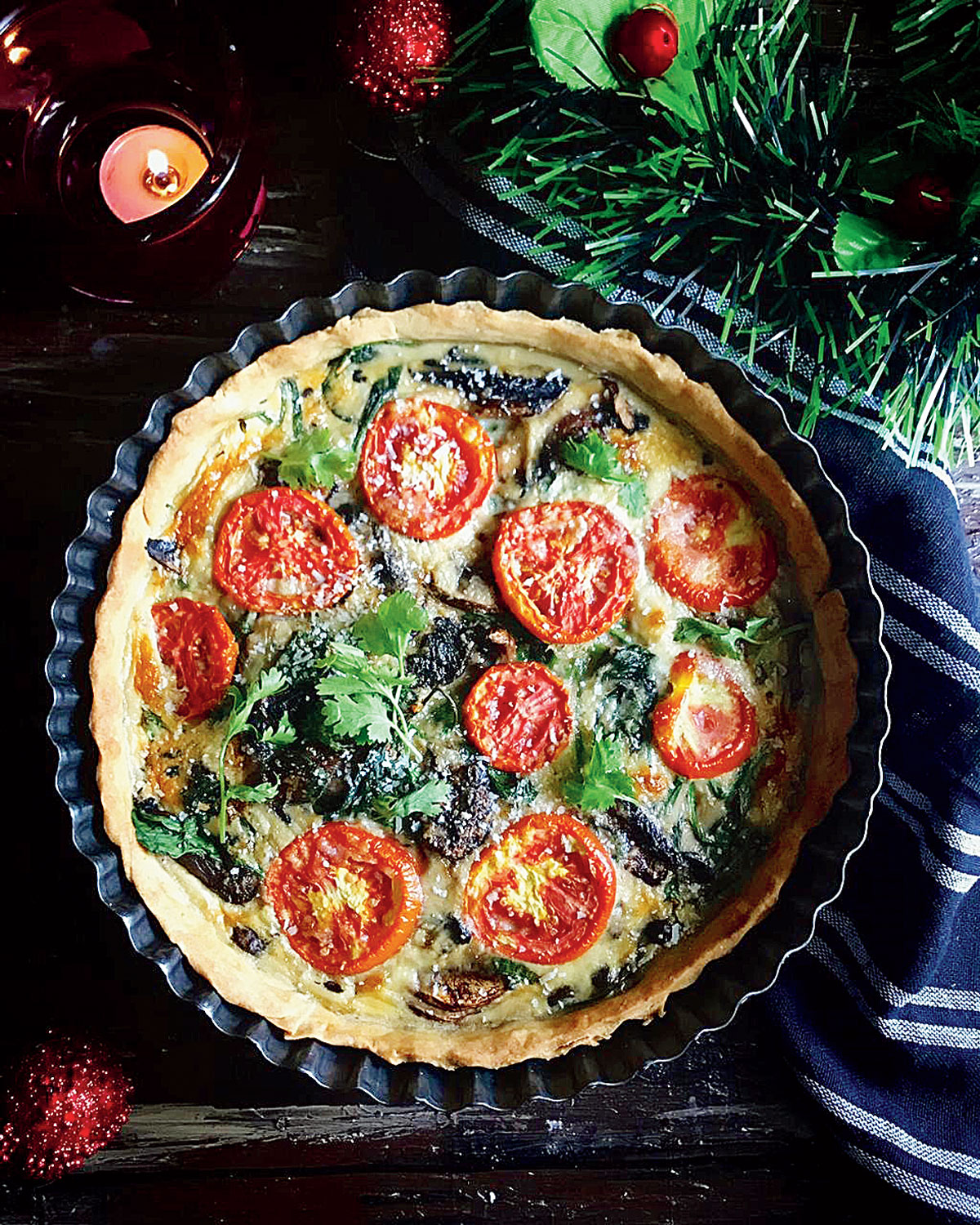 ---
---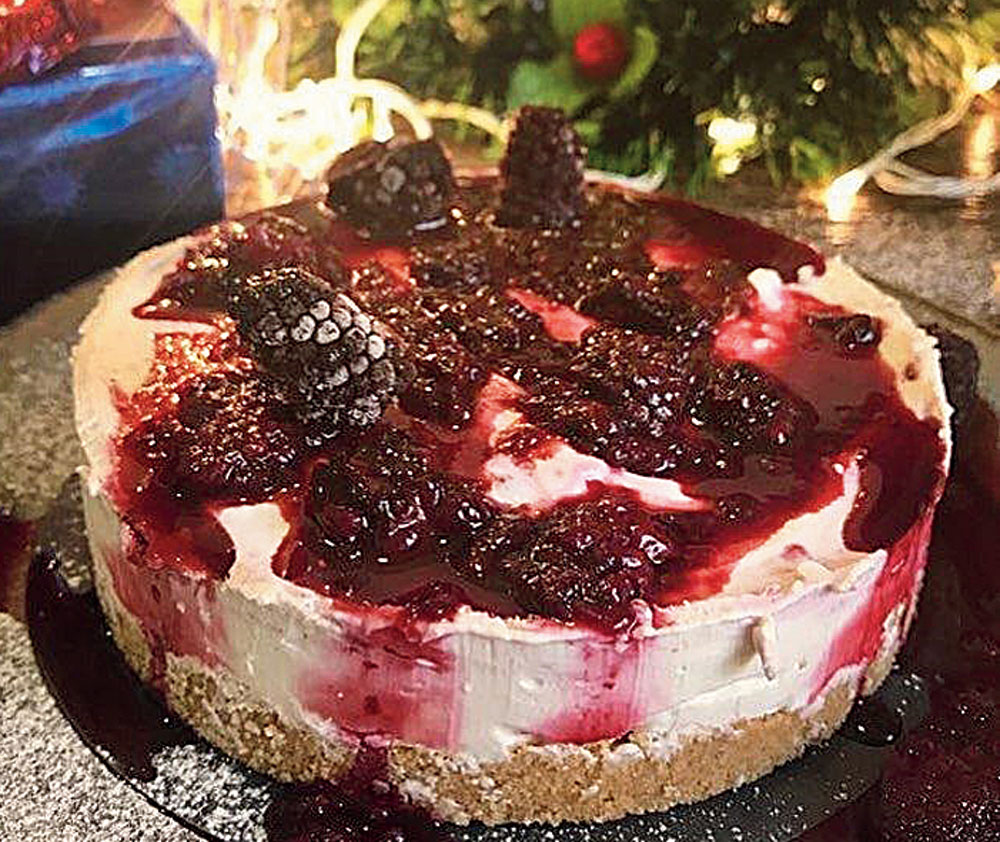 Berry Mulled Wine Sauce
Ingredients
1 cup strawberries
½ cup wine
2-3 tbsp sugar
½ tsp cinnamon powder
2 cloves
Method
Cook all ingredients together on low heat for about 15-20 minutes till thick and mixed well. Adjust sugar to taste. Remove the whole spices. Enjoy warm or at room temperature.
A beautiful Cliff Richard song — It's Christmas time, mistletoe and wine, children singing Christmas rhyme… — is playing in the background as I write this. The words describe this festival perfectly and the celebrations are in full swing in my house. The Christmas tree is up with blingy lights and lots of gifts are waiting to be unwrapped. At school, the kids are learning a new carol every day and belting it out proudly at the top of their voices just when I need a moment of peace. And, yes, most importantly, the mistletoe is ready for some loving kisses! For me, Christmas is about good food, wine and being with the people I love.
Every person has his or her own way of expressing their love and gratitude. For me it's all about cooking and sharing the pleasures of good food with my family and hosting dinner parties for friends.
As you can imagine, my kitchen is super busy these days and the alluring aroma of whatever is baking in the oven fills the house, replacing the cold air with a cosy warmth. I have been doing a line-up of dinners in red, white and green. My favourite is this Portobello Mushroom, Baby Spinach And Roast Tomato Quiche in a light wholewheat crust. I serve it with a millet and greens salad for a healthy wholesome dinner.
The Mexican Tortilla Lasagne is my take on the overdone Mexican fajitas and tacos. I make it just like a lasagne, but replace the pasta sheets with tortilla wraps and make multiple layers with Mexican black bean filling, fresh spicy salsa and grated cheddar or mozzarella cheese. Cover with foil and bake in the oven at 180°C for 20 minutes and a further 10 minutes uncovered. It's delicious comfort food!
Making mulled wine and stocking up bottles of it is an annual event at home. It is as simple as slow-cooking red wine with a bit of sugar, cinnamon, star anise, cloves, orange and lemon zest and some vanilla till the flavours have all come together. Aaah, can't you smell it already?
Talking of mulled wine, I want to share with you my classic Berry Mulled Wine Sauce recipe. I make a jar of this goodness and keep it in the fridge. Just heat it up and serve over ice cream, cheesecake, panna cotta or simply sandwich it between two cookies for that little bite of indulgence. You can use strawberry, blueberry or any other berry, frozen or fresh.
My Spiced Apple Cake is adapted from chef Ottolenghi's recipe (you would have seen him on the popular MasterChef Australia last season). So easy to make but so delicious and good-looking. Ditch the classic apple pie and try making this, it definitely makes a humble apple look super glamorous in this glitzy season! Enjoy it as it is or heat it up and pair it with some vanilla ice cream.
While we have sorted out the adults with some mulled wine, we need something special for the little elves to drink while hopping around the Christmas tree. Since strawberries are in season now, I created a fun Strawberry Mint Lemonade that is a big hit with my kids. Add in some fresh mint and green lime slices and you have a beautiful pop of colours to fit into the festive spirit. And if you spike it with a dash of vodka or white rum, you have the perfect cocktail.
I hope you enjoy making and sharing these goodies. As for me, I am off to southern Italy to celebrate Christmas with my husband's family. And what is it all about? You guessed it, eating, drinking and more eating! Season's greetings and happy holidays from me to you!
Spiced Apple Cake

Ingredients
130g salted butter at room temperature
150g castor sugar
3 eggs, whisked
2tsp vanilla essence
300g all purpose flour
1½tsp baking soda
½tsp salt
200g plain yogurt
For the apple mix
3 large apples, cut in wedges
100g brown sugar
½tsp cinnamon
½tsp cardamom, crushed
½tsp lemon zest
Method
Preheat the oven to 160°C. Grease and line an 8" cake tin with butter paper. Beat the butter and sugar with an electric beater till light. Add the eggs and vanilla and beat till combined. Add in the flour, baking powder, salt in batches, alternating with the yogurt. Spoon the batter into the cake tin and set aside.
Combine the apple slices in a bowl with the brown sugar, spices and lemon zest. Toss well and add to the cake tin. Push some apples down into the batter while topping up with the rest. Bake for 60-65 minutes until the apples on top are golden brown.
Allow to cool for 30 minutes before removing from the tin. Enjoy!
Strawberry mint lemonade
Ingredients
4 cups water
Juice of 2 limes
6 to 8 tbsp sugar
2 tbsp salt
¾ cup fresh strawberry puree
8 strawberries, sliced for garnish
1 lime, sliced for garnish
Fresh mint sprigs
Ice cubes
Method
In a jug, combine the water, lime juice, sugar and salt and mix well. Add strawberry puree. Taste and adjust sweetness and tartness. Add ice cubes, strawberry slices, lime slices and fresh mint in glasses or in the jug. Chill for 15 minutes to half an hour before serving.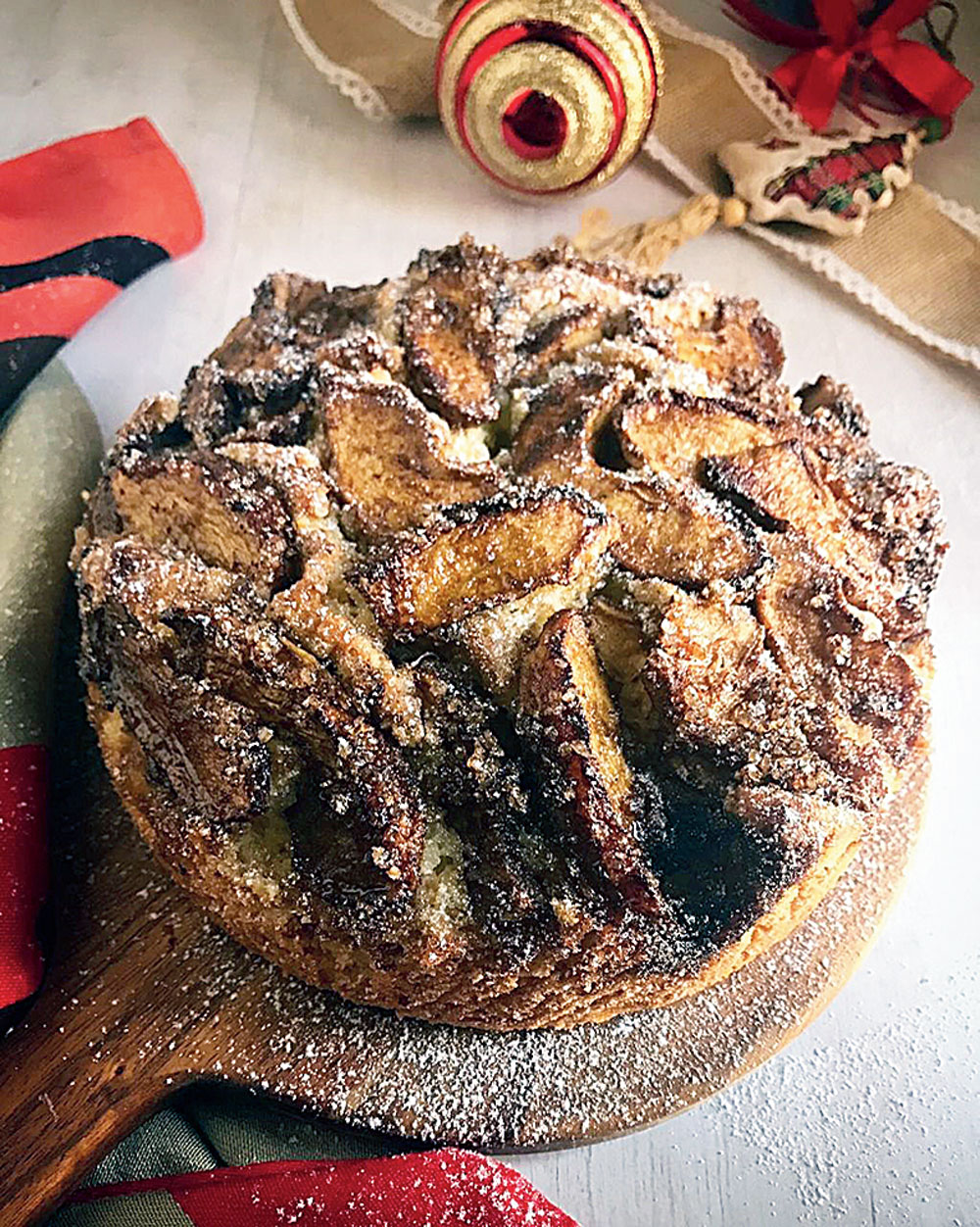 Calcutta girl Natasha Celmi is a culinary specialist and food stylist based in Bangalore. Reach her on Instagram at cucinamiabynatasha or www.cucinamiabynatasha.com