'Old is gold' at The Oberoi Grand
Post a virtual piano recital, the hotel has now rolled out a special Anglo-Indian menu that will be a permanent fixture at the star address's 'all day restaurant and bar' —Threesixtythree°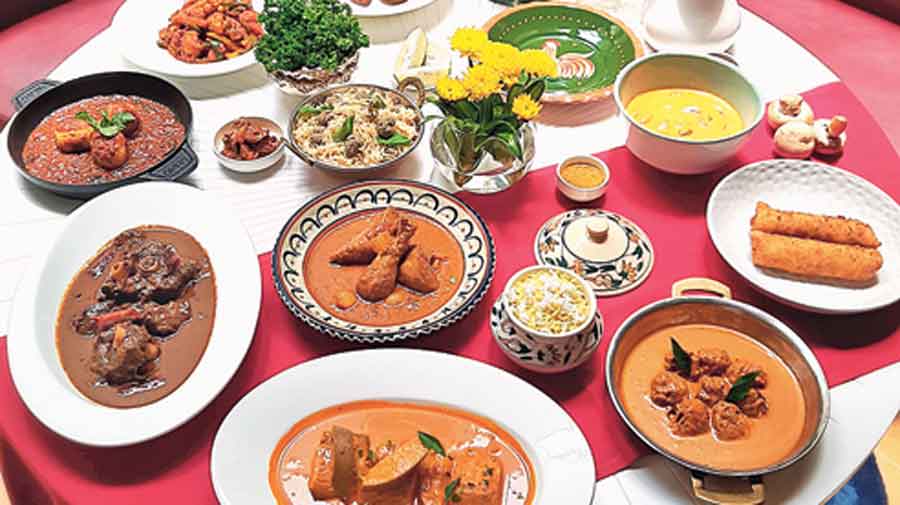 ---
|
Calcutta
|
Published 19.06.21, 03:43 AM
---
The Oberoi Grand is in 'revival' mode. In keeping with the vision of Biswajit Chakraborty, the newly appointed general manager of the heritage property, the Grand Dame of Chowringhee is all set for host of activities centered around the theme. Post a virtual piano recital, the hotel has now rolled out a special Anglo-Indian menu that will be a permanent fixture at the star address's 'all day restaurant and bar' —Threesixtythree°.
"Inspired by our general manager, we decided to revive the taste and feel of the bygone era through our traditional Anglo-Indian fare. We want our discerning guests to experience the assemblage of cultures through the cuisine," said executive chef, Singh.
Priced at Rs 3,500-plus for two, the menu will be available between noon and 8pm and can also be ordered by calling on (033) 22492323 or accessing the home delivery link at https://onlinedelivery.oberoihotels.com/1005

On the menu…
1. Typically Anglo-Indian, the Mutton Cutlets have chunky minced meat and a thin, crispy coating.
2. Mushroom Korma with a silky-smooth gravy and sweet notes, has button mushrooms cooked in a yoghurt and coconut-based gravy.
3. One of the most prominent dishes from the unique and rich Anglo-Indian cuisine, Chicken Panteras come with a soft, mildly spicy chicken filling and a breaded and crumb-fried outer layer.
4. The Meatball Curry has soft and juicy koftas in a tomato-based gravy, with a dominant flavour of garam masala. It's traditionally eaten and tastes best with the fragrant Yellow Coconut Rice.
5. The delicious Fish and Green Mango Curry with bekti is an absolute must-have for its delicately tangy notes.
6. One of the most popular dishes with a more interesting story, Railway Mutton Curry that gets its name from being served in the railway pantry, is spicy without being overpowering.
7. The Country Captain Chicken Curry with baby onions, is spicy and tangy and makes for an ideal pairing with steamed rice.
8. Green Masala Meatball Pilaf has spiced meatballs cooked in a coriander-mint masala and long-grained rice.
9. Expect a thick, spicy, onion and tomato-based gravy with pan-fried hard-boiled eggs when you order Major Grey's Minty Egg Curry.
10. The quintessential Anglo-Indian Jhal Frezi kicks a punch and has a smokey-spicy aftertaste.