The Blind Matriarch plunges into our memories of early Covid days
The narration of Namita Gokhale's latest book is languid, just like the days of lockdown that arrived after the passing of the initial frenzy of fear of the unknown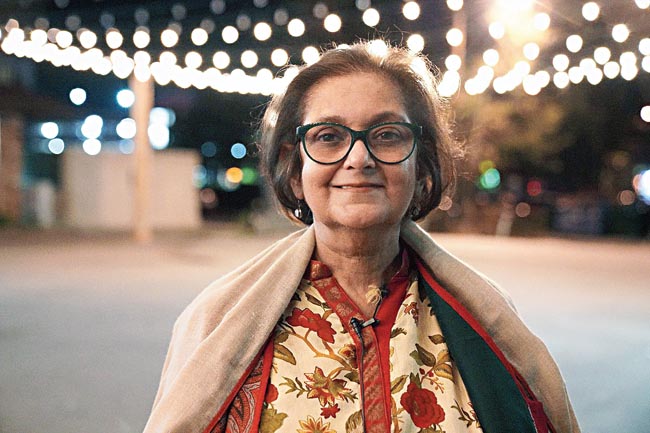 ---
Published 14.11.21, 11:23 PM
|
---
Veteran author Namita Gokhale's newest offering to the literary world, The Blind Matriarch (Penguin India; Rs 599), is akin to plunging deep into the pool of our memories of early Covid days. Observing the dynamism of familial relationships borne from physical proximity of unusual durations, she narrates the tale of a joint family in New Delhi where the familial hierarchy begins with Matangi-Ma. She may be physically blind but her senses remain heightened as she holds together her family of daughter Shanta who resides on the ground floor of their house, her son Surya and his adopted son Samir, her son Satish, his wife Ritika and their young son Rahul occupy the other two floors while Matangi-Ma resides on the top floor with her help Lali. The house also becomes home to two guests –– Riyaz who's been instructed to say that his name is Pappoo and a rescued barbet.
Gokhale's intention behind this book is as simple as it is difficult –– to hold forth the intricacies of our evolving relationships in the lockdown not just with those immediately around us but also ourselves. Through an upper-middle-class household, she shines light on how much our past and our memories hold captive our choices in the present. The narration is languid, just like the days of lockdown that arrived after the passing of the initial frenzy of fear of the unknown. She writes about those days when the only driving force in our lives was uncertainty. The simplicity of the prose also helps in exploring emotional revelations that would otherwise seem unbearable. Samir casually chooses to have a conversation with his father Surya about his birth parents. "I have been waiting for you to ask me this question, all these long years. I've wondered why you never wanted to know," Surya tells his son who admits that the past 10 days of spending time in such close quarters having observed Surya's changing mood as the reason behind his inevitable query. With this singular revelation, Gokhale paints the depth of our resettlement of emotions caused by the pandemic.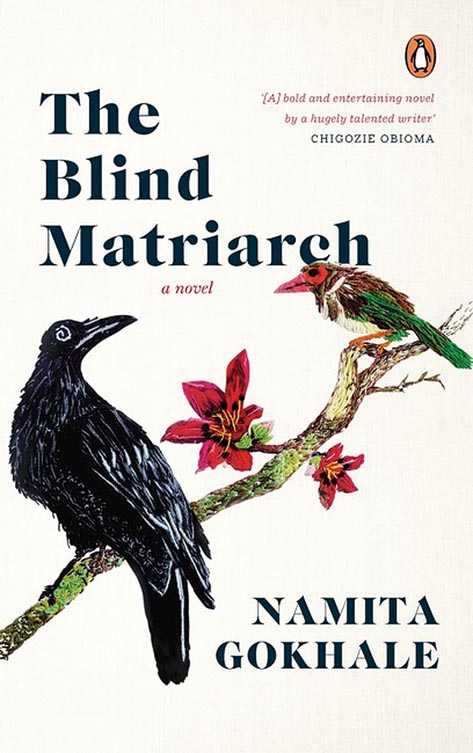 With intricate details that help add colours to her narration, Gokhale's approach to every individual begs for empathy from every reader. Shanta chances upon a memory of watching her mother get slapped by her late father at a very young age and recalls the presence of another woman in his life. Ritika struggles with work from home and dealing with the dynamic of a working couple suddenly having to make a different kind of effort required to keep their home running. Lali is forewarned not to spend extra cash from her lockdown shopping trip on recharges and make-up. The Blind Matriarch is sown together with multiple different tales with the same emotions plaguing everybody and held strongly together by the titular character Matangi-Ma. Her visions that emerge from her lucid dreams often seem to be more powerful than the power of eyesight.
She is an ever-powerful character whose lack of sight perhaps heightens her emotional capacity along with her senses. She registers the changing dynamics of every member in the house better than they themselves. She is fierce, opinionated, and loves her dose of Kyunki Saas Bhi Kabhi Bahu Thi while also feeling increasingly dejected by the growing political upheavals in the country. There is so much to understand about Matangi-Ma and Gokhale leaves no stones unturned in building up this character who makes every page worth it. Read The Blind Matriarch to understand and unpack parts about yourself that you perhaps unknowingly swept under the carpet. You'd be surprised with the revelations.