Is Capitalism Obsolete? A Journey through Alternative Economic Systems
By Giacomo Corneo
What is wrong with capitalism is fairly discernible. The inequities that it has created and nurtured are morally unacceptable. But what is the alternative to global capitalism? Corneo tries to answer this difficult question by identifying two tests that must be passed by capitalism's successor. Read more here.
Heroic Shaktism: The Cult of Durga In Ancient Indian Kingship

By Bihani Sarkar, Published by Oxford

This richly-researched book is a nuanced exploration of the evolution of the myth of a principal deity and its role in the rise of ancient states and dynasties. Read more here.
The Meaning of Civilisation: Essays on Culture, Religion and Politics
By Naguib Mahfouz, Published by Speaking Tiger
Mahfouz engages in a cautious but illuminating debate with his readers, deliberating on a clutch of ideas of contemporary relevance, including pluralism, education, religion, corruption and national unity.
Coromandel: A Personal History of South India
By Charles Allen, Published by Little, Brown
In a broad sweep, Allen's narrative fuses such disparate elements as archaeology, anthropology, religion and language to comprehend the history of a critical geographical realm.
The Origin of Others
By Toni Morrison, Published by Harvard
Morrison's work, a collection of lectures delivered by her, issues a clarion call for the principle of inclusion at a time when questions of race and identity have polarized the world order. Read more here.
Sense and Solidarity: Jholawala Economics for Everyone
By Jean Drèze, Published by Permanent Black
Uniformity and myopia are threatening both curriculum and public imagination. Drèze's essays — they include published pieces — offer a dispassionate analysis of the lopsidedness of economic development in post-liberalized India.
Gandhi: The Years That Changed The World — 1914-1948
By Ramachandra Guha, Published by Allen Lane
In this riveting biography, Guha shows that Gandhi's undiminished appeal is to be located precisely in the dehumanizing experiences of the modern world. Read more here.
How Democracy Ends
By David Runciman, Published by Profile
This thought-provoking book turns our attention to one of the quirks of modernity: even as democracy spreads around the globe, it is, Runciman argues persuasively, being threatened with implosion as a result of inherent weaknesses.
Political Violence In Ancient India
By Upinder Singh, Published by Harvard
Elegantly written and imaginatively produced, Singh's book examines the predilections for and the nature and execution of political violence in ancient India.
Butterfly Politics
By Catharine A. MacKinnon, Published by Harvard
This compilation of lectures, speeches, opinion pieces and legal writings by a leading feminist scholar offers a tantalizing window into a struggle to make the world a far more equitable place.
Feel Free: Essays
By Zadie Smith, Published by Hamish Hamilton
Even in an unshackled world, freedom, Smith reminds us, can be an elusive phenomenon. In these writings, she tells readers that it is imperative to reclaim the freedoms that have now been lost. Read more here.
The British in India: Three Centuries of Ambition and Experience
By David Gilmour, Published by Allen Lane
Readers delight in these lucid, historical and intimate accounts of the lives and experiences of British expatriates in another country — India — across a broad span of time.
The RSS: A View To The Inside
By Walter K. Andersen and Shridhar D. Damle, Published by Viking
The influence of the Rashtriya Swayamsevak Sangh on the current dispensation that has India under its thumb has been a subject of intense political speculation. The RSS's intransigence has often made it difficult for analysts to gauge the true extent of its control. Relying on information provided by key functionaries, Andersen and Damle embark on a quest to read the mind of a behemoth. Read more here.
Republic of Caste: Thinking Equality in the Time of Neoliberal Hindutva
By Anand Teltumbde, Published by Navayana
A valuable analysis of the cleavages that continue to roil the social fabric of the republic, this account reveals how caste, religion, politics and the market work in tandem in order to perpetuate entrenched divisions and inequalities in a country that has made progress in other spheres.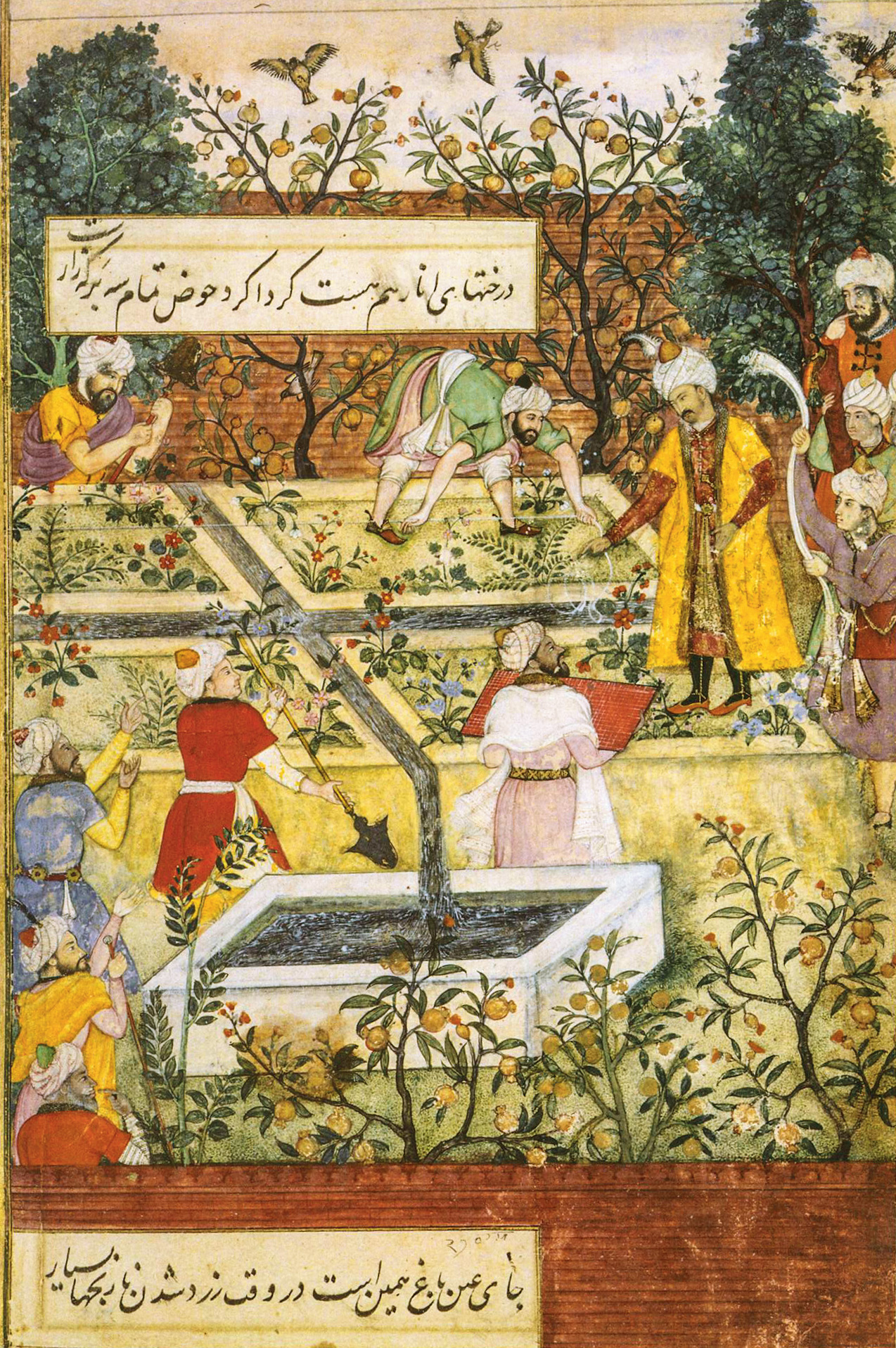 Babur supervising the laying out of a Kabul garden, from Baburnama; by Bishndas; opaque watercolour on paper, c. 1590. Image credit: Victoria and Albert Museum, London Scanned from the book, Humayun's Tomb Conservation
Humayun's Tomb Conservation
Published by Aga Khan Trust for Culture/ Mapin

Full of photographs and drawings, the book describes India's only private conservation project for a famous site that combines protection of the past with urban renewal.