A walk through the forest with author Amitav Ghosh
During the online session hosted by Starmark, the author spoke about his latest book – 'Jungle Nama: A Story of the Sunderban'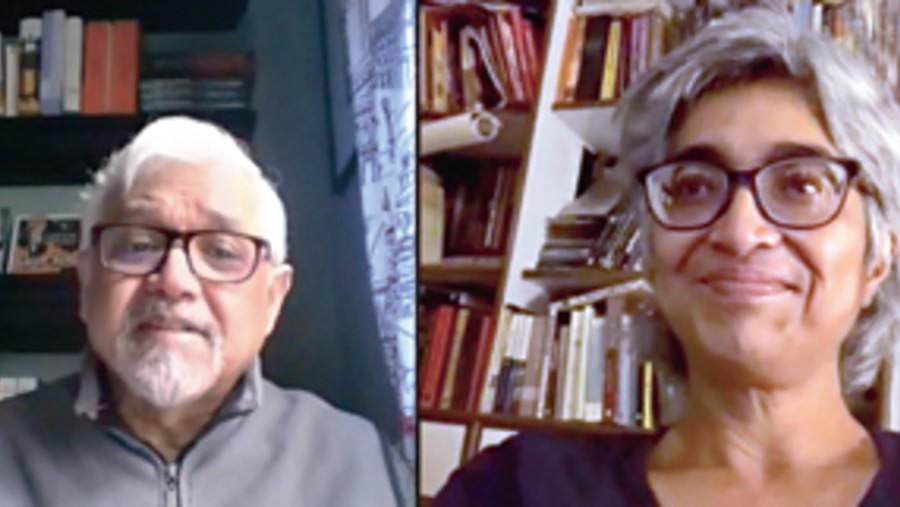 ---
---
Amitav Ghosh's latest offering to the literary world is a gorgeous book called Jungle Nama: A Story of the Sunderban that has been illustrated by Salman Toor, which adapts a legend of Bon Bibi in the Sunderbans. Discussing this book at an online session hosted by Starmark Kolkata, the author was in conversation with Rimi B. Chatterjee, who began the conversation by highlighting the book's achievement in bringing together Ghosh's fiction and non-fiction writing. "It was while I was working for The Hungry Tide that I started the adaptation of the legend in the book, in verse," began Ghosh. It was only in 2019 that he picked up the project seriously, this particular episode especially, that makes for the book. It was only after he finished writing the The Great Derangement, his book on climate change, did he realise the importance of writers focusing on 'other forms of literary practise'. Continuing to draw focus on the lived environmental reality of Bengal as in The Gun Island, Ghosh firmly continues to believe that these legends perfectly mirror said reality.
The author kept coming back to the greatness of the Mansha Mangal Kabya and commented on the contrasting contemporary literature that focuses on identity issues, people's private lives and so on. "It was very refreshing to go back to the legends because they are so much about the environment. They are about storms, floods, famines…" he said. Chatterjee rightly commented that this was the author's first foray into poetry and it led the author to highlight the difference he feels between verse and poems. "This was my first foray into verse and poetry today is so very different. Very few poems are rhymed or in metre and quite often falling out of favour from what you might call Yeats poetry," he laughingly added. He drew parallels between rap and verse, where the former is a spontaneous adaptation of verse and very much a part of popular culture. The strictness of the metrical form adapted by the author for Jungle Nama is what made the journey interesting and fun for Ghosh, he admitted. "You end up using a part of your brain that you normally don't use," he said of writing verse!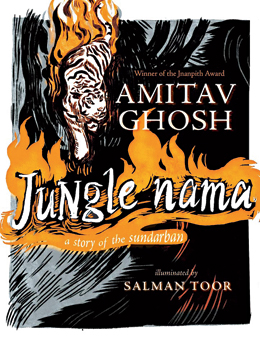 On the choice of using Sunderban (singular) as opposed to Sunderbans as it is referred to in English, he laughingly said how hard it is to make the plural rhyme. That is what led to him adapting Sunderban in the book, we find out. "My Word Doc didn't like it at all and kept correcting it," he laughed. There are many different iterations to this legend, of which perhaps Bengali jatra happens to be the most popular form. However, Ghosh is strict about Jungle Nama not being called a translation because it can never be one. An interpretation, yes, but a translation it isn't. He reflected upon art of reading which has changed over time. Before, the only way to read was aloud and it was a collective experience. However, slowly, reading evolved as a personal experience. Reminiscing their childhoods, Ghosh and Chatterjee laughed about the reading aloud aspect of studies in their childhood when mothers would rebuke for a pause in the studies as deduced from a moment's silence!
A very happy and joyous chat around the book, this 40-minute session was entertaining and knowledgeable at the same time. Hosted on the Starmark social media pages, one must definitely try and catch it on Facebook.