Wholesale price index based inflation comes in at 10.49 per cent
The latest price data released by the govt showed that food prices rose to 4.92% in April, along with a surge in the price of manufacturing products at 9.01%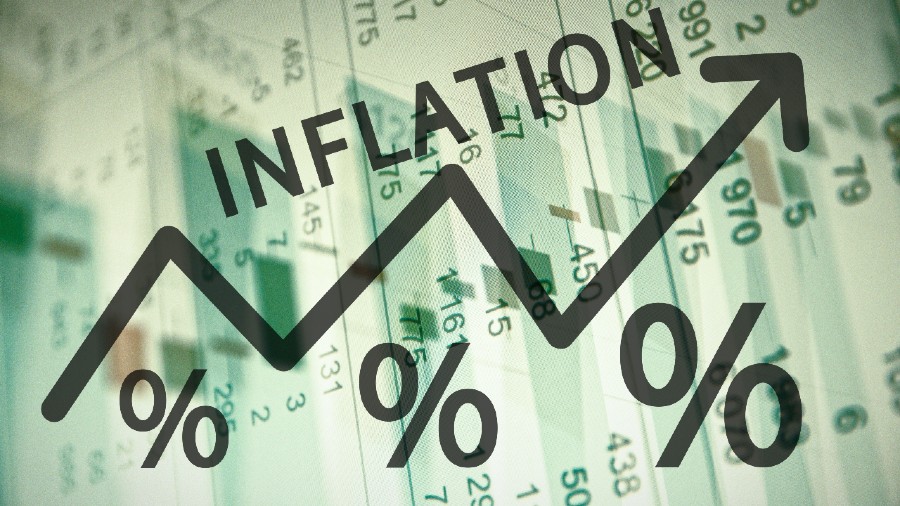 Representational image.
Shutterstock
---
New Delhi
|
Published 18.05.21, 01:52 AM
|
---
Inflation based on the wholesale price index (WPI) came in at 10.49 per cent in April — an 11-year high — against market expectations of 8.97 per cent inflation. In April 2020, WPI fell 1.57 per cent.
Madan Sabnavis, chief economist, Care Ratings said the record WPI inflation during the month can be ascribed to rising fuel and power prices which have shot up to a 49-month high, persistent inflationary pressures in the manufacturing segment and a low base effect.
"WPI will remain elevated in the months to come for two reasons: rising global commodity prices and low base effect," he said.
The latest price data released by the government on Monday showed that food prices rose to 4.92 per cent in April, along with a surge in the price of manufacturing products at 9.01 per cent. Fuel and power inflation stood at nearly 21 per cent led by higher petrol and diesel prices.
The prices of primary articles, which account for more than a fifth of the entire WPI, grew 10.16 per cent in April from -1.08 per cent a year ago, driven by inflation in fruits, eggs and meat. Prices of pulses rose 10.74 per cent, fruits and eggs 27.43 per cent and meat and fish rose 10.88 per cent.
Core WPI inflation — which is inflation stripped of the fuel and food components — rose to 7.5 per cent against 6.1 per cent a month ago.
The wholesale price index (WPI) rose to 7.39 per cent in March, while inflation for February was revised to 4.83 per cent from 4.17 per cent. Also, the low base of April last year contributed to the spike in inflation last month. Inflation in April based on the consumer price index stood at 4.29 per cent.
Icra chief economist Aditi Nayar said wholesale food inflation rose 3.8 per cent on a sequential basis compared with just 1 per cent for retail food inflation,  suggesting a greater impact of supply chain disruptions at the wholesale level.
"The likely trajectory of the WPI inflation supports our view that there is no space for rate cuts to support the faltering growth momentum, even as we expect the monetary stance to remain accommodative," she said.
Sunil Kumar Sinha, principal economist, India Ratings & Research,  said the commodities group have a 44 per cent weight in the wholesale price index. "Since the global prices of these items are mostly a pass through into domestic prices, a surge in global commodity prices have put significant pressure on the headline wholesale inflation."
Expenditure shift
Spending patterns are starting to change as the second wave of the Covid progresses — a trend that industry needs to look at closely in the near term.
An analysis by the SBI Economic Research team shows  health expenditure —  at 5 per cent of overall private final consumption expenditure — could increase at least 11 per cent from the current level as rising health costs start to show "meaningful impact in rural areas''.
The SBI study says health expenditure in the country which stood at Rs 6 lakh crore in 2019-20 could increase Rs 66,000 crore in ths fiscal.
This is expected to squeeze discretionary consumer spending and have a major impact on FMCG companies. Discretionary spending could also be affected by rising fuel costs, the report said.
"Item-wise inflation of Health CPI shows persistent month-on-month increase in inflation of non-institutional medicine, and X-ray, ECG, pathological tests. Even hospital and nursing home charges have increased in April 2021," the SBI research team said.