US Federal Reserve keeps rates intact
'The path of the economy will depend significantly on the course of the virus'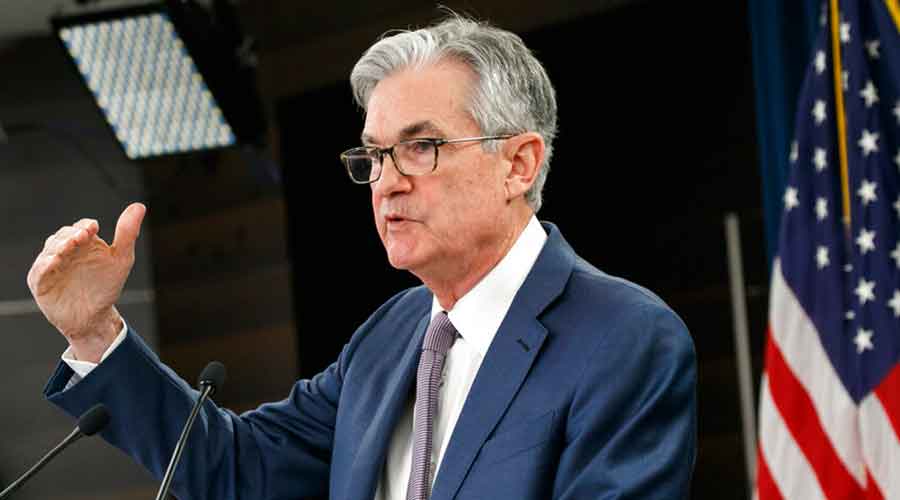 Fed chief Jerome Powell
AP
---
Washington
|
Published 30.07.20, 04:32 AM
|
---
The US Federal Reserve on Wednesday repeated a pledge to use its "full range of tools" to support the US economy and keep interest rates near zero for as long as it takes to recover from the fallout from the coronavirus outbreak, saying the path of the economy will depend significantly on the course of the virus.
"Following sharp declines, economic activity and employment have picked up somewhat in recent months but remain well below their levels at the beginning of the year," US central bank policymakers said in a statement issued at the end of their latest two-day meeting, which was held by videoconference. 
All members of the Fed's policy-setting committee voted to leave the target range for short-term interest rates at between 0 per cent and 0.25- per cent, where it has been since March 15 when the novel coronavirus was beginning to hit the nation.
"The Committee expects to maintain this target range until it is confident that the economy has weathered recent events and is on track to achieve its maximum employment and price stability goals," the statement said."The path of the economy will depend significantly on the course of the virus."
Fed officials had been expected to spend some of their meeting debating whether and how to strengthen their so-called forward guidance, perhaps by promising there would be no changes to interest rates until the unemployment and inflation rates meet explicit benchmarks.
The statement gave no hint of such a change.