McLeod faces rating rap
The company has faced a two-notch downgrade in credit rating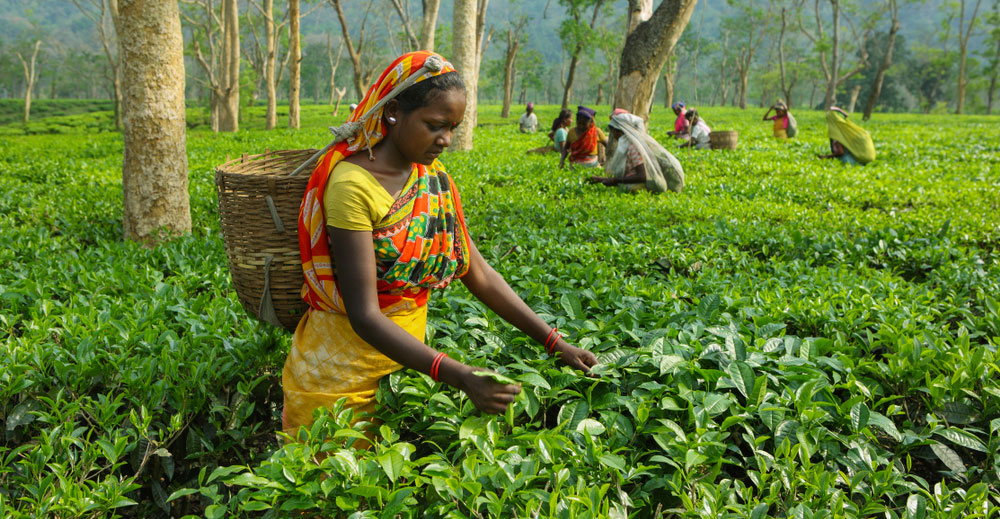 Rating agency Icra has downgraded McLeod's long-term and fund-based bank facilities from AA- to A and removed it from "watch with developing implications" to "negative" outlook
Picture by Shutterstock
---
Calcutta
|
Published 03.04.19, 07:17 PM
|
---
McLeod Russel India Ltd, the world's largest bulk tea producer from the stable of Brij Mohan Khaitan, has faced a two-notch downgrade in credit rating because of higher than anticipated debt exposure to group companies.
The company's exposure to group firms, especially to beleaguered engineering outfit McNally Bharat, is understood to have gone up despite McLeod selling off gardens to raise cash and pare debt.
Rating agency Icra has downgraded McLeod's long-term and fund-based bank facilities from AA- to A and removed it from "watch with developing implications" to "negative" outlook.
"Although the company used the proceeds from the sale of the first tranche of gardens (almost Rs 470 crore) to reduce debt, the total debt still remains high on account of increased exposure to group companies," the rating report noted.
Since June 2018, the company has sold gardens in Assam, Bengal and Africa in three tranches. It has so far sealed deals for 12 gardens, while another agreement has been signed for eight gardens. In February, the company announced the sale of one garden in full and 50 per cent of another in Rwanda.
All put together, the company will rake in about Rs 790 crore from the sales in India and Rs 140 crore from Africa. However, till the date of finalisation of the Icra report on March 22, not much had flowed in except the first part.
Kaushik Das, vice-president and sector head of corporate rating at Icra, told The Telegraph that it appeared that the debt exposure might have gone up from March 31, 2018, instead of going down despite booking Rs 470 crore from the garden sale. The rating also noted that the core operation of tea plantation is under stress.
"The revision in the ratings factors in the continued deterioration in profitability owing to lower-than-expected increase in realisation not adequately compensating the significant increase in labour expenses in the current financial year," the report noted.
The performance of the overseas business in Africa was also adversely impacted because of subdued tea prices. In the current year, too, the prices at the Kenyan auction remained tepid.
Fresh pledge
The rating downgrade comes at a time McNally Bharat, which is widely believed to be pulling down the entire group, including Eveready Industries Ltd, has witnessed the creation of a fresh pledge of shares by the promoter group.
Filing with the bourses shows two tranches of pledge by promoter firms Williamson Magor & Co Ltd and Williamson Financial Services Ltd have pushed up the total pledge in McNally Bharat by the Khaitans to 11.77 per cent from 8.87 per cent.
Sources said the promoters might have expected better cash flow into the company in the second half of the last fiscal, which did not happen, prompting further support from stronger group companies.
Incidentally, Eveready is also trying to raise cash by selling off battery business.