Limited scope for RBI prop
Anindya Banerjee of Kotak Securities said another fall of 90 paise in the rupee in a single session is unlikely and the RBI will continue its intervention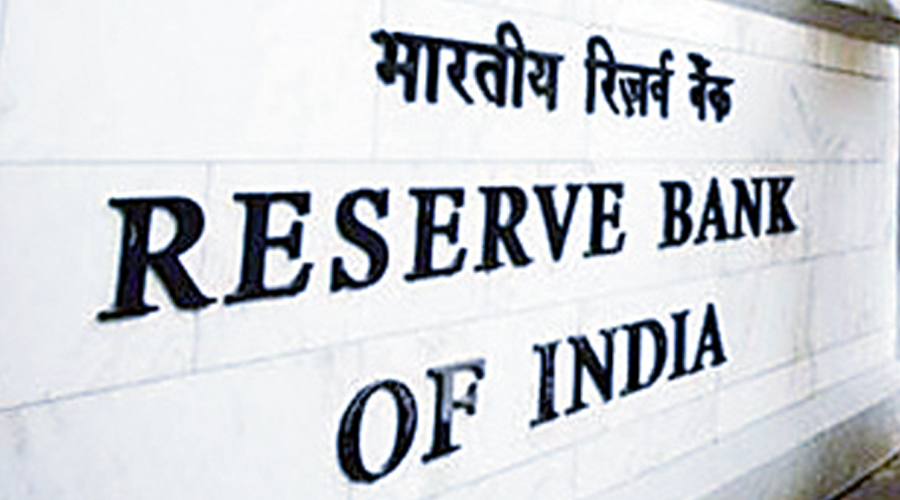 Reserve Bank of India
File Photo
---
Mumbai
|
Published 23.09.22, 12:25 AM
|
---
With the rupee at a record low, the spotlight is on the RBI: will it continue to leverage its dwindling forex reserves to prop up the rupee? Though the central bank has intervened aggressively this year by selling more than $ 80 billion to prevent a massive slide in the rupee, it did not prop up the domestic currency on Thursday when it fell to 80.87 against the dollar following hawkish comments by US Fed chair Jerome Powell.
Japan intervened in the forex market on Thursday to buy yen for the first time since 1998, in an attempt to shore up the battered currency after the Bank of Japan stuck with ultra-low interest rates. The move, which occurred in late Asia hours, saw the dollar plunge more than 2 per cent to around 140.3 yen.
The RBI intervention led to the country's forex reserves falling to $550.87 billion on September 9 from $631.53 billion in February. The key question is how long and to what extent will the central bank draw down the reserves to stabilise or protect the rupee.
Ritesh Bhansali, vice-president at Mecklai Financial Services, said the RBI can deploy up to $100 billion more from the reserves to control a fall in the rupee. The present level of forex reserves covers around nine months of imports from a peak of 16 months.
The lowest the RBI could go is around six months. During the taper tantrum in 2013, the import cover was seven months. Bhansali said while the RBI recently defended the 80 levels, it remains to be seen if the new floor is 81 or 82.
Anindya Banerjee of Kotak Securities said another fall of 90 paise in the rupee in a single session is unlikely and the RBI will continue its intervention. ``The RBI has ample reserves and will use them to control volatility. The $550 billion of reserve is more than sufficient to ensure that the volatility is contained,'' he said.
Madhavi Arora, economist at Emkay, said the RBI has made interventions to the extent of $100 billion since October. "We have been suggesting the forex strategy will need to be revisited for reducing emerging bilateral imbalances," she said.