Infosys beats estimates
Higher investments took a toll on margins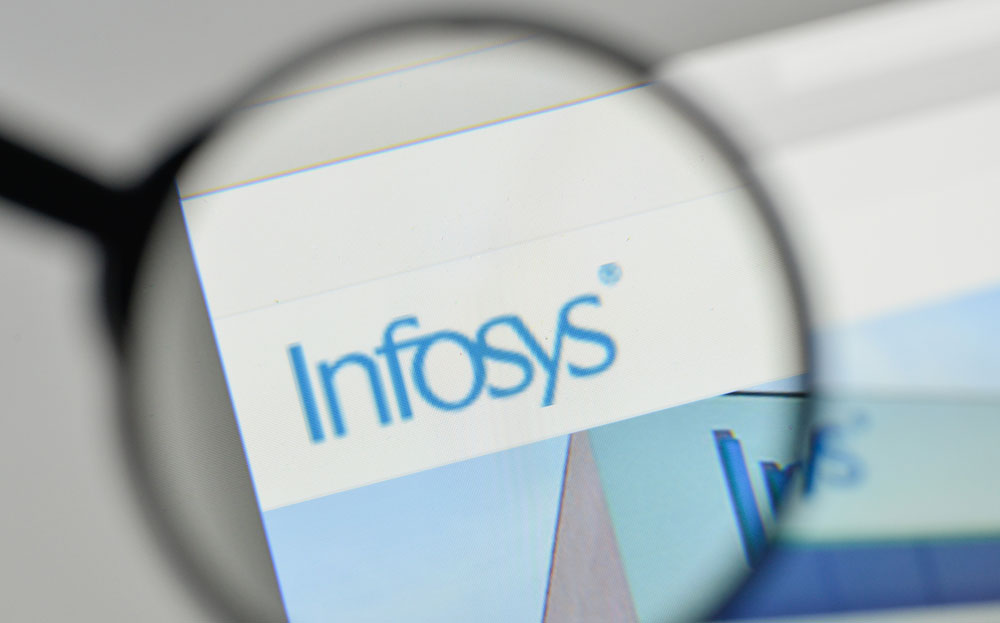 Infosys has posted a consolidated fourth-quarter net profit of Rs 4,074 crore, a rise of 10.40 per cent
Picture by Shutterstock
---
Mumbai
|
Published 12.04.19, 07:24 PM
|
---
The earnings season got off to a decent start with the March quarter net profits at Infosys beating analyst estimates even as higher investments took a toll on its margins.
However, there was some disappointment as the revenue guidance given by the country's second largest IT services firm for this fiscal fell short of expectations.
Infosys has posted a consolidated fourth-quarter net profit of Rs 4,074 crore, a rise of 10.40 per cent over Rs 3,690 crore a year ago.
Analysts had expected the company to report net profits of around Rs 3,900 crore.
Revenues rose 19.1 per cent to Rs 21,539 crore from Rs 18,083 crore in the year-ago period. In dollar terms, revenues stood at $3,060 million — a sequential rise of 2.4 per cent, which were in line with estimates.
A key highlight of the quarter was the strong deal wins: Infosys bagged $1.57 worth of new deals, that took the figure for the year to $6.28 billion.
However, operating margins fell to 21.5 per cent from 24.7 per cent in the same period last year and 22.6 per cent in the preceding three months.
The guidance also proved to be a disappointment. In constant currency terms, Infosys expects revenues for this year to rise between 7.5 per cent and 9.5 per cent, below analyst expectation of 8-10 per cent growth.
Moreover, it was below the guidance of 8.5-9 per cent, raised from 6-8 per cent in January, for this fiscal.
"We have completed the first year of our transformation journey with strong results on multiple dimensions, including revenue growth, performance of our digital portfolio, large deal wins and client metrics. This is a reflection of our increased client relevance stemming from our focus on digital, positioning, and longstanding client relationships," Salil Parekh, CEO and MD of Infosys, said.
Parekh said the drop in margins was because of investments made by the company on various fronts such as digital and higher localisation. He, however, expressed optimism that the benefit of these investments will be visible in the months ahead.
"We made these investments for future proofing of our businesses. However, we have some levers which will drive operational efficiencies in 2019-20. We are in a much more stable position than 12-15 months ago,'' he said.
Though Infosys saw revenues from financial services softening during the quarter, Parekh indicated the momentum would pick up this year.
The quarter saw Infosys adding five more $100-million clients, which took this number to 25.
Infosys on Friday announced a final dividend of Rs 10.50 per share. After including the interim dividend of Rs 7, the total dividend for financial year 2018-19 will amount to Rs 17.50 per share.