Inflation brake on rate cut
Consumer inflation hits 5.54% in November, more than three-year high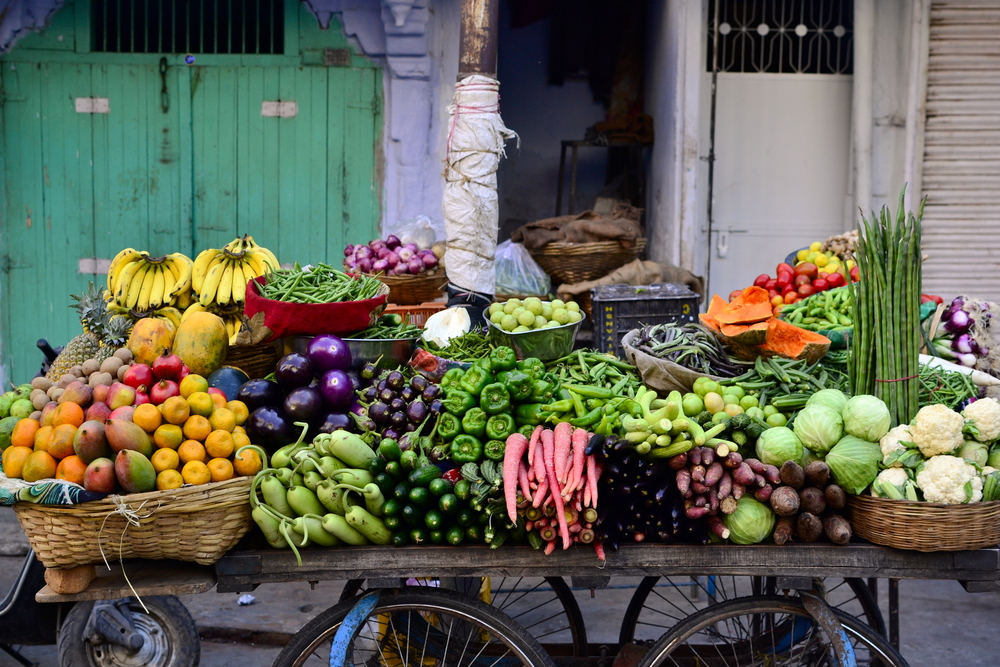 ---
|
Mumbai
|
Published 15.12.19, 06:55 PM
---
After hitting a three-year high of 5.54 per cent in November, consumer price inflation is feared to cross the 6-per-cent mark in December, in excess of the RBI target, that could force the apex bank from cutting rates, analysts said.
Apart from vegetable prices, which are not showing any signs of cooling down, higher telecom tariffs could also raise prices.
Besides, any rise in GST rates will impact prices. The government has notified a medium-term inflation target of 4 per cent to the RBI, with a band of +/- 2 per cent between August 2016 and March 2021.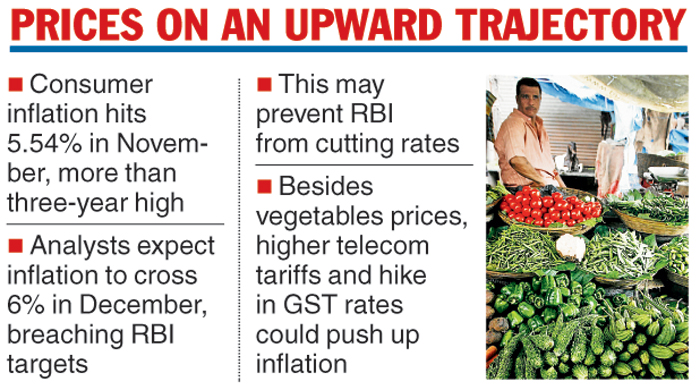 "December is likely to see the inflationary situation significantly worsen. We are increasingly concerned that the unseasonal escalation in vegetable prices is refusing to abate and risks spilling into December," analysts at Nomura said in a report.
"Our index of key vegetable prices (tomatoes, onions and potatoes) in the first 11 days of the month is tracking a run-rate of around 23 per cent month-on-month, topping the 14.9 per cent growth in November," they said.
The report warned of a temporary stagflation, which is a combination of low growth and inflation.
The hike in mobile tariffs by 30-40 per cent could translate into a 35-40 basis points impact on consumer inflation.
"Overall, our provisional estimate suggests that December CPI inflation will easily breach the RBI's upper bound target of 6 per cent. Beyond December too, the inflation trajectory continues to look inconvenient to us," the Nomura note said.
An additional upside risk is if the government hikes GST rates to shore up public finances, which could further add to inflationary pressures," Nomura said.
Soumya Kanti Ghosh, chief economic adviser, SBI, said it was too early to call the present circumstance as one leading to stagflation. Rising inflation till January may see the repo rate remaining at the current levels for this financial year.
Ghosh said there will be a pause even in the April policy of the RBI and the chances of a cut beyond that month will be data dependent, though there is a low probability of such an action.
RBI target
In its fifth bi-monthly monetary policy for the fiscal year, the RBI revised its inflation forecast to 5.1-4.7 per cent for the second half of 2019-20 and 4-3.8 per cent for the first half of next fiscal with risks broadly balanced.
The monetary policy committee (MPC) of the RBI had put a pause on rates, which had surprised markets.
Given the inflation pressure, analysts now believe the government will not cut rates in its February policy review. They are now even ruling out a cut in the April meeting of the MPC as well.