Indian Oil thrust on east
Indian Oil to expand refinery and petrochemical facility at Barauni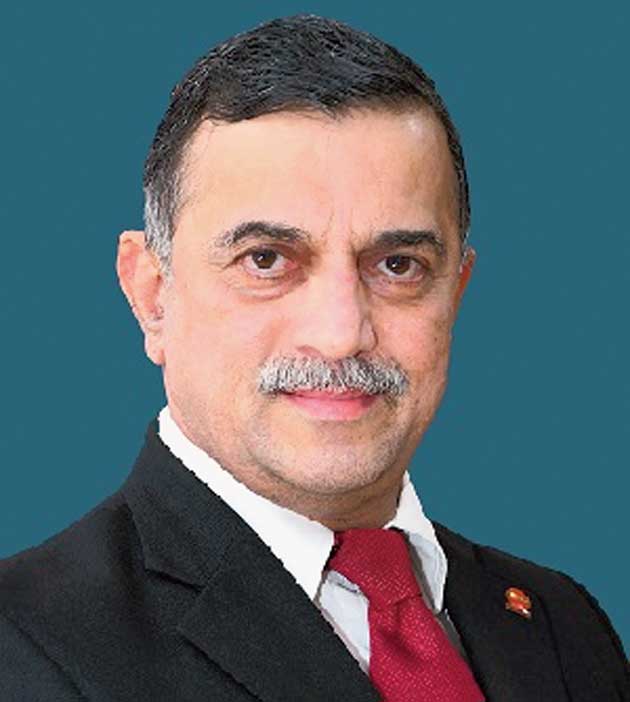 S. M Vaidya, director (refineries), IOC
Sourced by The Telegraph
---
New Delhi
|
Published 01.03.20, 07:21 PM
|
---
State owned refiner Indian Oil Corporation plans to invest about Rs 15,000 crore in over 3 years to increase the capacity of its Barauni refinery and petrochemcial units.
"The expansion of the refinery to 9 million tonnes (mt) from the existing 6mt along with the setting up of a 0.2mt polypropylene unit would cater to the growing demand of petroleum products in the eastern part of the country," S. M Vaidya, director (refineries) of IOC, told The Telegraph.
Vaidya said the upgraded facilities "would result in revenue of nearly Rs 10,000 crore in excise duty, besides providing opportunity for the emergence of a lot of ancillary units utilising the polypropylene."
The petrochemical plant along with warehouse facilities is to be set up at an estimated cost of Rs 1,255.36 crore. Polypropylene is widely used for the manufacture of furniture, house-ware items, packaging, automotive parts and electrical appliances. The demand for polypropylene in the country is projected to increase at the rate of 8.7 per cent per annum by 2024.
Following the expansion of the refinery, the Barauni plant would be able to refine large variety of crude and make value added products.
He said the existing fluidised catalytic cracking unit is being upgraded to INDMAX unit, which would maximize the LPG yield and generate petrochemical feedstock, mainly propylene.
Also the indigenously developed IndJET would help in the production of aviation turbine fuel (ATF), which would cater to the demand of airlines in the region and meet the requirements of Nepal.
India's oil demand growth is set to overtake China by the 2020s, priming the country for more refinery investment but making it more vulnerable to supply disruption in West Asia, the International Energy Agency (IEA)has said.
Demand is expected to reach 6 million barrels per day (bpd) by 2024 from 4.4 million bpd in 2017, but domestic production is expected to rise only marginally, making the country more reliant on crude imports and more vulnerable to supply disruption in West Asia, the agency said.
India has drawn up plans to lift its refining capacity to about 8 million bpd by 2025 from the current 5 million bpd. The IEA, however, forecasts India's refining capacity to rise to 5.7 million bpd by 2024. This would make "India a very attractive market for refinery investment."
Oil price
Opec could agree on deeper oil supply cuts this week, with or without Russia's support, to halt the slide in crude prices triggered by the global spread of the coronavirus, said two sources familiar with the talks, according to Reuters.
Moscow is resisting further output curbs, arguing that reduced production by the Saudi Arabia-led Organization of the Petroleum Exporting Countries (Opec) and its allies, a group known as Opec+, will not necessarily revive oil demand, the sources said. Russian President Vladimir Putin on Sunday said that current prices are acceptable for his country's budget.