India's economic growth prospects recede
The GDP growth is forecast to recover slightly to 5.4% in 2020-21 (April 2020 to March 2021)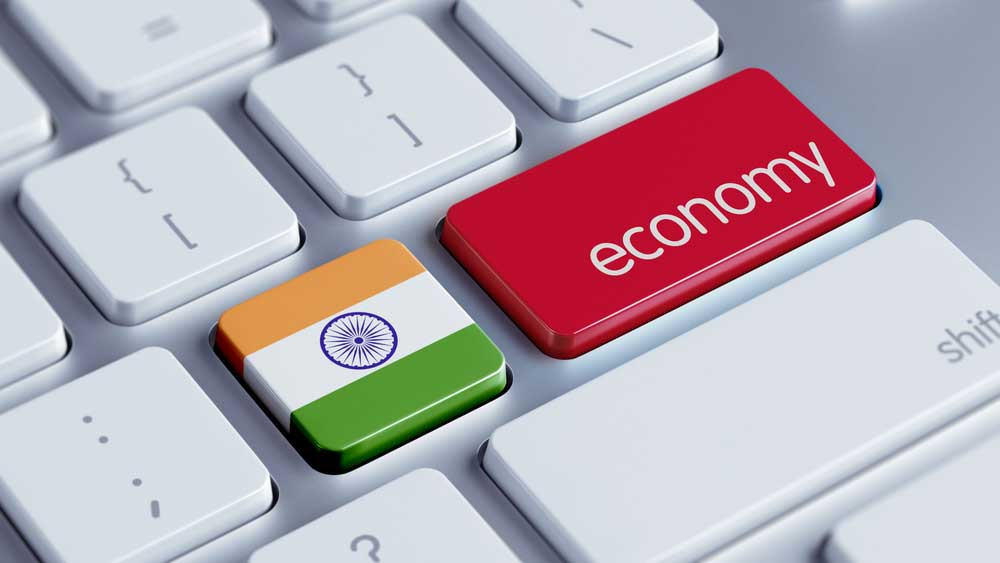 ---
---
Fitch Solutions on Monday cut its forecast for India's economic growth to 4.9 per cent in the current fiscal ending March 31, saying manufacturing could come under pressure from weak domestic demand and supply chain disruptions because of the coronavirus outbreak.
The GDP growth is forecast to recover slightly to 5.4 per cent in 2020-21 (April 2020 to March 2021), it said.
"We at Fitch Solutions are revising down our forecast for India's real GDP growth to 4.9 per cent in 2019-20 from 5.1 per cent, and 5.4 per cent in 2020-21 from 5.9 per cent previously," the agency said in its outlook for the country.
"The failure of the budget to provide support to industry will bring in little reprieve for a sluggish industry already coming under heavy pressure from a credit squeeze following the collapse of several key non-banking financial companies (NBFCs)," it added.
Foreign brokerage UBS Securities has also said in a report that the coronavirus epidemic can impact India's March quarter GDP growth by 0.20 per cent as imports from China for crucial sectors have been affected. It said sectors such as electronics, pharmaceuticals and automobiles can see supply disruptions in value chain, which may lead to a derailment of the domestic economic growth.
Factory activity hit
The manufacturing sector, after reaching an eight-month high in January, slowed down in February, as business sentiments took a hit because of concerns over the impact of coronavirus on exports and supply chain.
The manufacturing Purchasing Managers' Index (PMI) for India declined to 54.5 in February from 55.3 in January. The reading was at 52.7 in December. A figure above 50 indicates expansion, while a sub-50 print signals contraction.
This is the 31st consecutive month that the manufacturing PMI has remained above the 50-point mark.
"Factories in India continued to benefit from strong order flows in February... however, alarm bells are ringing for Indian goods producers as the Covid-19 outbreak poses threats to exports and supply chains. Businesses became less confident about the year-ahead outlook for output, in turn restricting hiring activity," Pollyanna de Lima, principal economist at IHS Markit.
OECD forecast
The OECD also slashed India's growth forecast for 2020-21 by 110 basis points to 5.1 per cent as adverse impact of Covid-19 outbreak on confidence, financial markets, travel sector and supply chains could shave 50 basis points off global growth this year.
"Growth continued to be subdued in many emerging market economies, with GDP growth slowly easing in China and large non-performing loans and over-leveraged corporate balance sheets weighing on investment in India. An upturn will require a positive impact from reforms and monetary policy support in India and Brazil," the Organisation for Economic Cooperation and Development (OECD) said in its interim economic assessment.