Godfrey Phillips, Modi on warpath
Lalit Modi called the company 'blatant liars'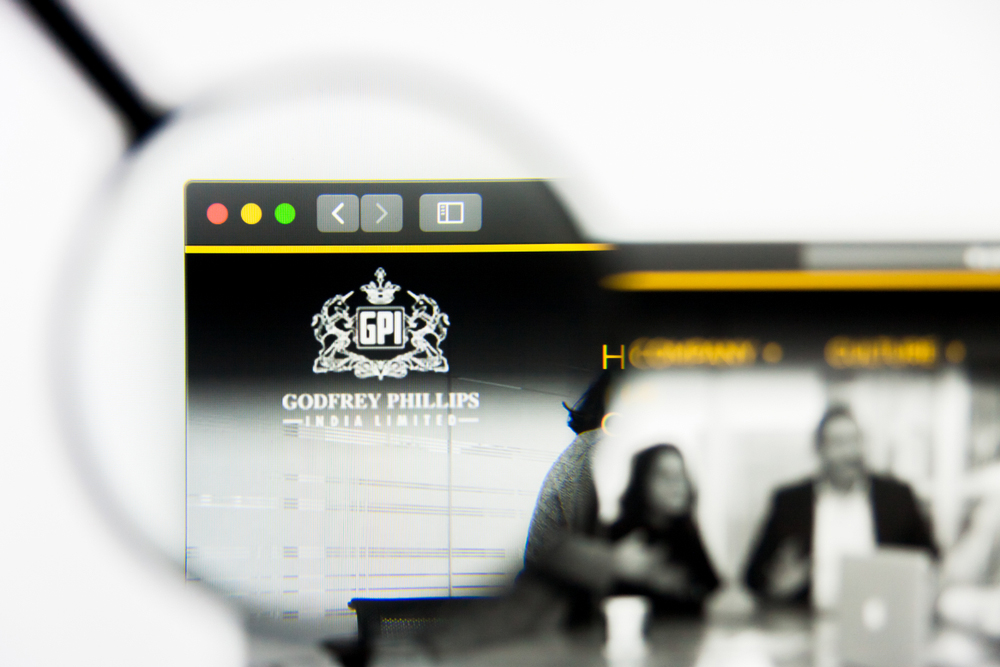 'Significant promoter' has clarified that there has been no decision to put its assets on sale, according to Godfrey Phillips
(Shutterstock)
---
Mumbai
|
Published 28.01.20, 07:12 PM
|
---
A fresh family feud has broken out in the corridors of corporate India — and this time it has engulfed the KK Modi group, which is the promoter of cigarette maker Godfrey Phillips India, with the battle lines drawn up between the company and Lalit Modi, son of late K.K. Modi.
Godfrey Phillips on Tuesday denied reports that its promoter, the KK Modi group, was planning to sell its stake in the company evoking a strong rebuttal from Lalit Modi, who called the company "blatant liars".
In a regulatory filing, Godfrey Phillips India (GPI) clarified that it was neither engaged nor privy to any such discussions on "rumoured potential transaction by its promoters".
On Monday, Modi had tweeted that all the assets of the KK Modi group were up for sale.
"Just to set the record straight… Yes, all assets of the KK Modi group are going on sale. I mean all. The other three trustees wanted to continue running the business but I felt post my father passing away — the value will deplete. I voted for sale," he said.
He had said all companies, land, investments in any other companies — and assets listed of Modi Enterprises, including chemicals business Indofil Industries, would be on sale except for Colorbar, Ego, Beacon Travels and the education businesses, which will be retained to be run by other family members, Samir, Bina and Charu.
Lalit Modi had further said he did not approve of Bina Modi, wife of K.K. Modi, running the business empire "as she is not qualified to run such a large corporation and will dilute our value".
However, in what it called a voluntary clarification to the stock exchanges, GPI said it was not privy to discussions about the company reportedly being put on the block by its promoter entities and that its "significant promoter" has clarified that there had been no decision to put its assets on sale.
"The company would like to clarify that it is neither engaged nor privy to any such discussions on rumoured potential transaction by its promoters. The company has also received a clarification from its significant promoter that there has been no decision to put its assets on sale," GPI said in the communication.
Shareholding data available from the stock exchanges for the period ended December 31, 2019 show the KK Modi family holding around 47 per cent of GPI, Philip Morris Global Brands Inc holding around 25 per cent and public shareholders, around 28 per cent.
Lalit Modi, however, tweeted that the process for sale had begun, showing a letter from legal firm Titus & Co on the sale process addressed to investment bankers that included JP Morgan Chase and Goldman Sachs.
Lalit Modi has also alleged that Bina Modi and the board of directors of GPI have failed to make full and complete disclosure to the shareholders of the company and stock exchanges regarding the existence of a trust deed dated April 9, 2014 and its important provisions regarding the sale of promoter shareholding.
He added that such a sale under "Clause 4.2" of the trust deed has been triggered and in accordance with the clauses of the deed, the entire process of the sale has to be completed and proceeds distributed amongst the beneficiaries of the KK Modi Family Trust within one year.
He also tweeted a copy of a letter sent to the board of GPI where he said that since consensus on two clauses could not be achieved in a trust meeting held in Dubai in November 2019, a sale of the entire trust fund in all family controlled business was to get triggered automatically.
Governance queries
Jupiter Asset Management (Jupiter), which holds 9.37 per cent in GPI, has raised concerns over the company's corporate governance standards.
In a letter sent to the board of GPI on January 7, which was shared by Lalit Modi on twitter, Jupiter said that it has previously raised the "broader question of the group's corporate governance" with the company. "It is clear to us that a review of the group's governance would be beneficial, Jupiter said.