Ficci sees GDP contraction
The latest round of the survey puts forth an annual median growth forecast for 2020-21 at (-) 4.5%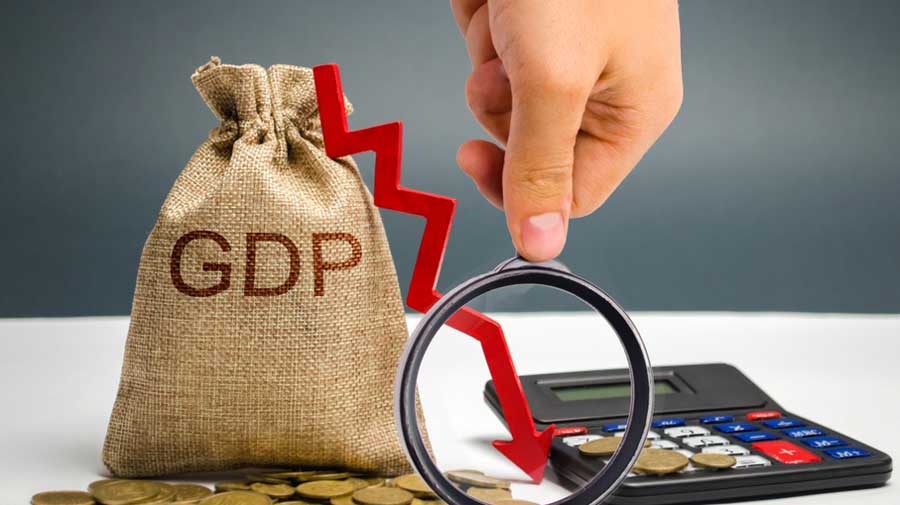 ---
---
Industry body Ficci on Sunday said its Economic Outlook Survey has projected the country's annual median GDP growth for 2020-21 at (-) 4.5 per cent.
With the rapid spread of the Covid-19 pandemic manifesting into an economic and healthcare crisis globally, the latest forecast marks a sharp downward revision from the growth estimate of 5.5 per cent reported in the January 2020 survey, it said.
The pandemic outbreak has severely impacted the economic activities as the country had to go through a lockdown to check the spread of the virus. However, the restrictions are being gradually eased.
RBI governor Shaktikanta Das on Saturday said the Indian economy had started showing signs of getting back to normality in response to the staggered easing of restrictions. "It is, however, still uncertain when supply chains will be restored fully; how long will it take for demand conditions to normalise; and what kind of durable effects the pandemic will leave behind on our potential growth," he said.
Releasing the details of the survey, Ficci said the present round of the Economic Outlook Survey was conducted in June 2020 and drew responses from leading economists representing industry, banking and financial services sector.
"The latest round of the survey puts forth an annual median GDP growth forecast for 2020-21 at (-) 4.5 per cent — with a minimum and maximum growth estimate of (-) 6.4 per cent and 1.5 per cent, respectively, for 2020-21," it said.
According to the survey, the quarterly median forecasts indicate GDP growth to contract by (-) 14.2 per cent in the first quarter of 2020-21, with a minimum estimate of (-) 25 per cent and a maximum estimate of (-) 7.4 per cent.