Chinese apples to flood India
Chinese apples, banned in India for two years because of concerns over impurities, are set for a comeback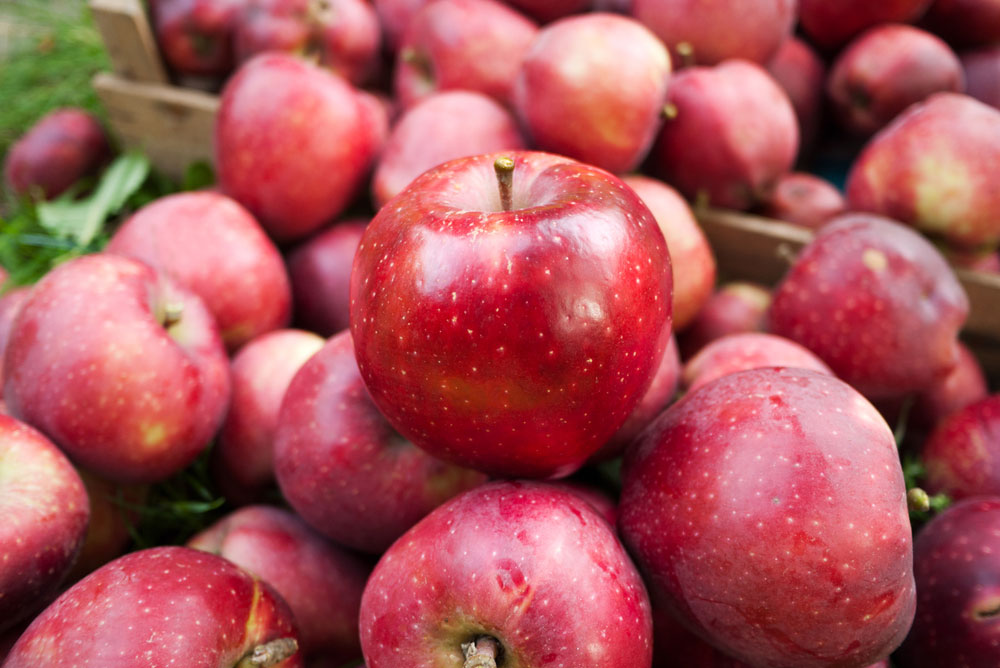 ---
---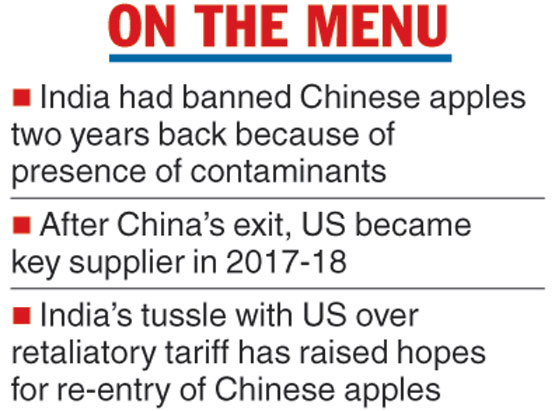 The Chinese officials have assured that measures would be taken to ensure that the problem doesn't recur.
Data show Chinese apples accounted for 52 per cent of India's apple import trade in 2016-17.
In China's absence, the US emerged as the key supply source in 2017-18, accounting for 57 per cent of the apples imported by the country.
The new government's decision on retaliatory tariffs against US products could tilt the table in favour of Chinese apples. The current government has proposed an additional 25 per cent customs duty on apples from the US over the existing 50 per cent levy, raising the tax to a hefty 75 per cent. This has created ripples among the US exporters as India is a major market for Washington apples.
The finance ministry has deferred the retaliatory duty till June 15 after Washington indicated that it would put on hold its move to revoke zero-duty access to over 3000 Indian products under the Generalised System of Preferences scheme.
The ruckus over India's retaliatory tariffs on US imports has opened up a window of opportunity for America's bitter rival: China.
Chinese apples, banned in India for two years because of concerns over impurities, are set for a comeback at the expense of the American variety.
A team of Indian officials will soon land up in Beijing to review the phyto-sanitary measures of the Chinese.
A proposal to lift the ban on Chinese apples was mooted in recent talks between Indian commerce ministry officials and Chinese vice-minister Zhang Jiwen of the General Administration of Customs of China and his team.
Officials said India would send a team to China to inspect the orchards and the apple processing units there. It will review the phyto-sanitary measures and ensure they were free of contaminants.
New Delhi imposed the ban on Chinese apples in 2017 after its National Plant Protection Organisation issued several warnings to China's General Administration of Quality Supervision, Inspection and Quarantine, alerting it about the presence of bugs and fungus in the consignments.