Big fall in GDP feared
Second quarter real GDP will decline in the range of (-)12% to (-)15%, while third quarter GDP is seen between (-) 5% and (-) 10%: Report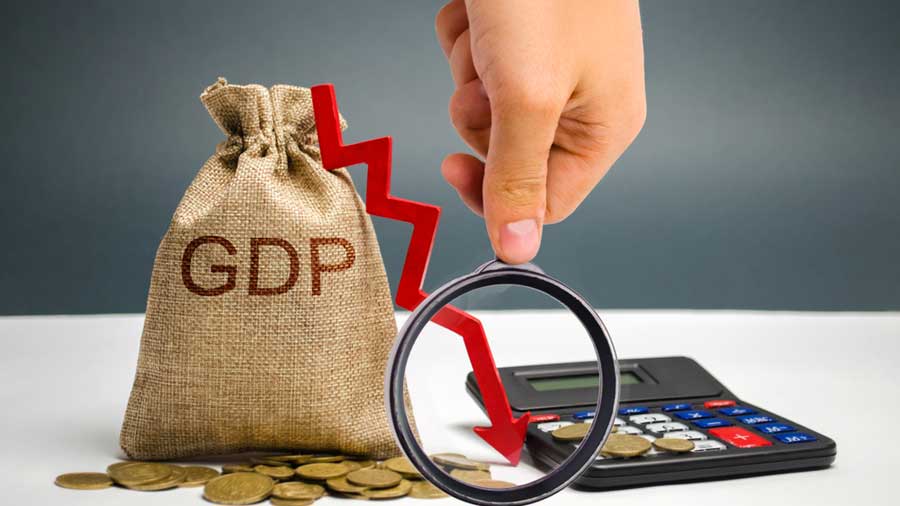 ---
---
Real GDP in the current fiscal is likely to shrink 10.9 per cent, State Bank of India's research report – Ecowrap — has calculated after the country's economy contracted a record 23.9 per cent in the April-June quarter.
It estimates second quarter real GDP will decline in the range of (-)12 per cent to (-)15 per cent, while third quarter GDP is seen between (-) 5 per cent and (-) 10 per cent. The fourth quarter is expected to be in (-) 2 per cent to (-) 5 per cent range.
The report said the country's GDP growth plunged to 23.9 per cent in the first quarter of 2020-21 because of the nationwide lockdown imposed on March 25, 2020, in the wake of the Covid-19 pandemic and is much worse than market and its estimates.