Aussies kick off rate hikes
A rise was widely expected after official data released last week showed that Australia's inflation rose to 5.1 per cent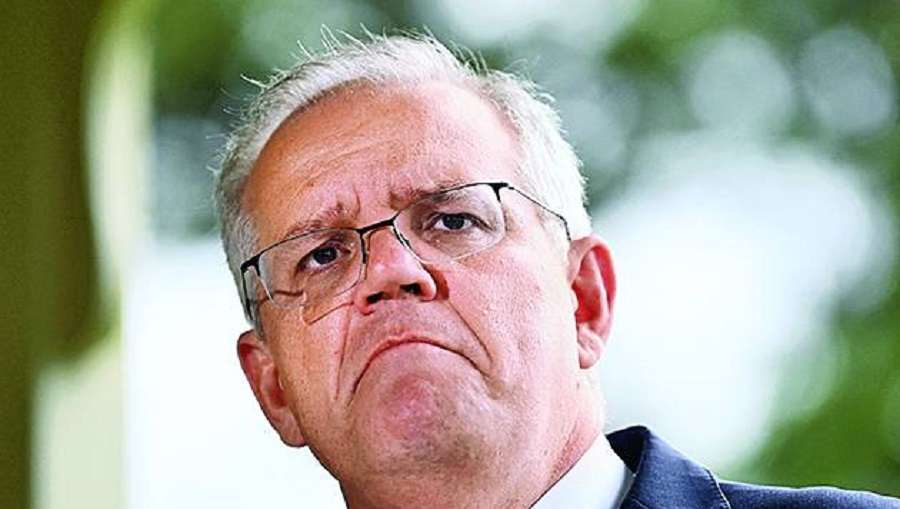 Scott Morrison
Sourced by The Telegraph
---
Canberra
|
Published 04.05.22, 01:39 AM
|
---
Australia's central bank on Tuesday lifted its benchmark interest rate for the first time in more than 11 years. The cash rate rose from 0.1 per cent to 0.35 per cent in a move potentially damaging to a government that will seek re-election on May 21.
The cash rate in Australia is the interest rate on unsecured overnight loans between banks.
A rise was widely expected after official data released last week showed that Australia's inflation rose to 5.1 per cent in the year through March. It is the highest annual rate since 2001, when a newly introduced 10 per cent federal consumption tax created a temporary spike.
On Wednesday, the US Federal Reserve is widely expected to raise the policy Fed rate by half a percentrage point. The Bank of England is also expected to raise interest rates to its highest level in 13 years on Friday.
The Bank of England's policymakers are expected to increase rates from 0.75 per cent to 1 per cent – a level not seen since early 2009 – and ramp up its forecasts for inflation as the Ukraine war compounds a crippling cost-of-living crisis.
Members of the Monetary Policy Committee (MPC) have already raised rates at each of its past three meetings to try to rein in inflation, which hit a 30-year high of 7 per cent in March.
In Australia, inflation in the latest March quarter was sharply higher than the 3.5 per cent three months earlier. The March result was driven by a surge in fuel and housing costs as well as food shortages created by recent Australian floods.
The Reserve Bank of Australia adjusts interest rates to keep inflation within a 2-3 per cent target band. The bank's governor Philip Lowe said inflation had increased more than had been expected but remained lower than in most advanced economies.
"The economy has proven to be resilient and inflation has picked up more quickly, and to a higher level, than was expected," Lowe said in a statement.
"There is also evidence that wages growth is picking up. Given this, and the very low level of interest rates, it is appropriate to start the process of normalizing monetary conditions," Lowe added.
The cash rate had been at a record-low 0.1 per cent since November 2020.