Analysts raise questions on 5G viability
Although the spectrum is yet to be auctioned, telcos have been allowed to perform testing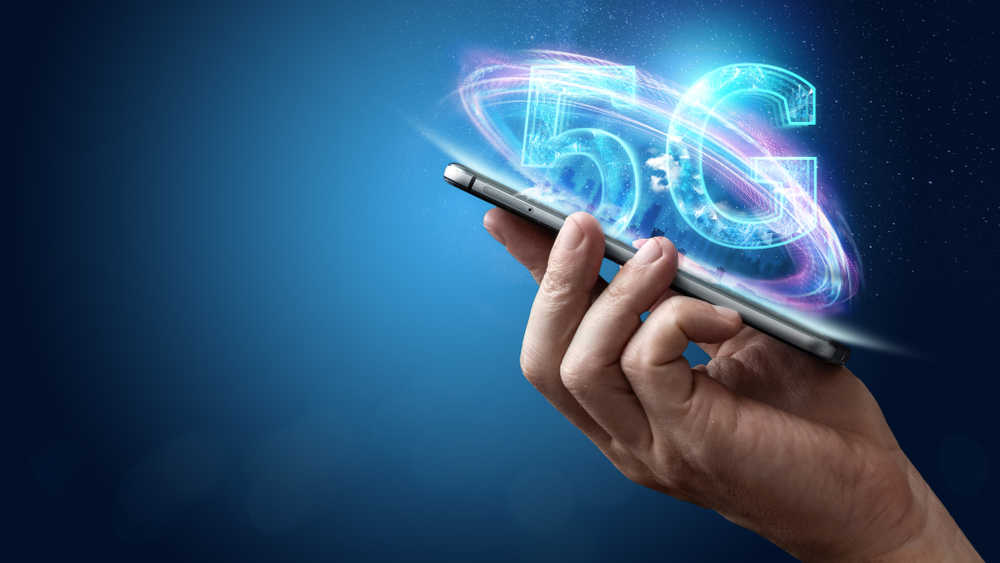 Representational image.
Shutterstock
---
New Delhi
|
Published 07.05.21, 02:08 AM
|
---
The commercial viability of 5G services would depend on the number of users willing to switch to 5G from 4G/2G and the incremental average revenue per user (ARPU) that they are willing to pay needs to be watched out for, analysts said.
"With the current ARPU in the range of Rs 121-166 per user for a month, and more than 350 million subscribers still using voice only/2G services with significantly lower ARPU, the viability of 5G for the telcos remains to be seen," India Ratings and Research (Ind-Ra) said in a research report.
Although 5G spectrum is yet to be auctioned, telcos have been allowed to perform testing in the mid band (3.2-3.67GHz), millimetre wave band (24.25-28.5GHz) and sub-gigahertz band (700GHz) along with their existing spectrum in the 800MHz, 900Mhz, 1,800MHz and 2,500MHz frequencies during this trial phase.
The move will also help determine the viability of this new technology across the nation as the telcos are required to conduct trials not only in the urban areas but also in the rural and semi-urban areas.
There are still a lot of variables and unknowns that need to be addressed for the successful implementation of 5G in India, the report said. The reserve prices for 5G auctions are too high. Although the 5G auctions are not yet announced, the reserve price could yield a return on capital employed of only 7 per cent.
The extent of capex these telcos will incur on 5G over the coming years will also be a key monitorable, although the financial credit profile of Reliance Jio Infocomm Limited, Bharti Airtel Limited is comfortable, it said.
Chinese embassy in India has expressed concern over DoT's decision not to include vendors from that country in the 5G trials.
Chinese Embassy, Counselor Wang Xiaojian, said the Indian government's decision "to exclude Chinese telecommunications companies from the trials will not only harm their legitimate rights and interests, but also hinder the improvement of the Indian business environment, which is not conducive to the innovation and development of related Indian industries."
Wang said that relevant Chinese companies have been operating in India for years, providing massive job opportunities and making contributions to India's infrastructure construction in the telecoms sector.
Meanwhile, the US lawmakers have applauded India's decision to not allow Chinese telecom companies to conduct 5G trials in the country.
"India's decision to exclude Huawei and ZTE from its 5G trials is good news for the people of India and the world," reporting quoting House Foreign Affairs Committee Lead Republican and China Task Force Chairman Michael McCaul said.
"People's Republic of China law requires any Chinese company - including Huawei and ZTE - to work for the Chinese Communist Party if asked," McCaul said.
The previous Trump administration had designated Chinese tech companies as posing a national security risk. The US is also asking its friends and allies not to opt for a technology that is controlled by the Communist Party of China.