Adanis acquire GVK's stake in Mumbai airport
With the six non-metro airports and MIAL, the group will become the largest operator of airports other than state-run AAI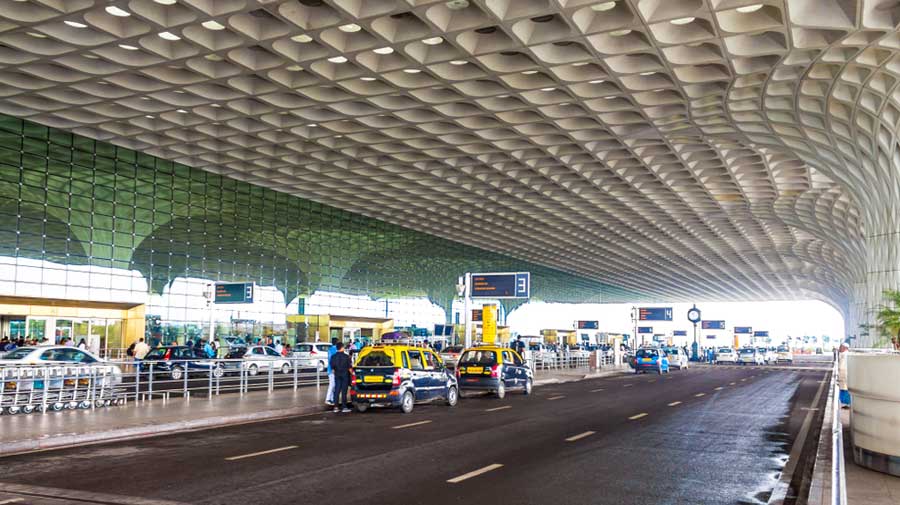 Chhatrapati Shivaji Maharaj International Airport
Shutterstock
---
Mumbai
|
Published 01.09.20, 01:38 AM
|
---
The Adani group is acquiring GVK's stake in Mumbai airport in a deal that will make it the country's largest private airport operator.
Adani Airport Holdings Ltd (AAHL), the flagship holding company of the Adani group for its airports business, has entered into an agreement to acquire the debt of GVK Airport Developers Ltd (GVK ADL).
GVK ADL is the holding company through which GVK Group holds a 50.50 per cent equity stake in Mumbai International Airport Ltd (MIAL), which in turn holds a 74 per cent equity stake in Navi Mumbai International Airport Ltd (NMIAL).
While Adani Airport Holdings will acquire the debt of GVK ADL from its airport lenders and convert it into equity, the Adani group will also take steps to acquire a 23.5 per cent equity stake from the minority partners in MIAL — Airports Company South Africa (ACSA, which holds 10 per cent), and Bidvest (13.5 per cent) for which it has obtained the CCI's approval.
It remains to be seen if the two foreign investors will also choose to part with their holding.
If they do, Gautam Adani will have a 74 per cent stake in MIAL with the rest being held by the Airports Authority of India (AAI).
With the six non-metro airports and MIAL, Adani Group will become the largest operator of airports other than state-run AAI, which runs most of the airports.
Facing the heat
The Central Bureau of Investigation had in June charged the GVK Group with siphoning off funds totaling Rs 705 crore.
It is charged with causing a loss of Rs 310 crore to the exchequer by entering into fake work contracts on the land given by the government to MIAL. In July, the agency had conducted raids at the premises of the GVK group.
In July, the Enforcement Directorate (ED) had filed a money laundering case against the GVK group, MIAL and others to probe the alleged irregularities in the operations of the Mumbai airport,
Adani Group had in March 2019 agreed to acquire a 13.5 per cent stake of South African company Bidvest for Rs 1,248 crore. However, GVK Group blocked the deal claiming the first right of refusal.
GVK, however, could not bring the money to the table to buy Bidvest's stake and the matter went to court.
The aviation sector has been one of the worst hit because of the Covid-19 pandemic. According to a Crisil note on August 19, MIAL had rupee term loans of Rs 8,646.74 crore.
Cash balance at MIAL had reduced from Rs 1,270 crore as on March 31, 2018, to Rs 260 crore, as on September 30, 2019.
This reduction was on account of higher upfront investments in the Navi Mumbai airport of Rs 905 crore in 2018-19, higher capex, delay in real estate monetisation from earlier committed timelines, and delay in refinancing.
The Adani Enterprises stock fell 3.33 per cent to close at Rs 278.65 against Friday's close of Rs 288.25.
The rating agency added that liquidity at MIAL has also been stretched as it has cash balance of around Rs 150 crore and unutilised working capital of Rs 110 crore as of August 1, 2020. Further, given the current state of operations, the ability to generate accruals over near term is curtailed. Additionally, MIAL is not able to draw cash balance in escrow account because of pending judgment of the Delhi high court regarding payment of annual fee to AAI.
The GVK group said in a statement that the Adani group will acquire debt from various GVK lenders, including a Goldman Sachs led consortium and HDFC. It will release GVK of various obligations, securities and corporate guarantees given in respect of debt that will be acquired by the Adani group.
The Adani group will then infuse funds into MIAL and also achieve financial closure of the Navi Mumbai International Airport project at the earliest in order to commence construction.
In October last year, the GVK group entered into an agreement to sell 79 per cent of its stake in GVK Airport Holdings for Rs 7,614 crore to the Abu Dhabi Investment Authority (ADIA), Canada's Public Sector Pension (PSP) Investments, and state-owned National Investment and Infrastructure Fund (NIIF). The group today said taht it has notified these investors that the transaction documents stand terminated. Proceeds from this transaction were to be used by GVK to primarily retire the debt obligations of its holding companies.
``The aviation industry has been severely impacted by COVID-19, setting it back by many years and has impacted the financials of MIAL. It was therefore important, that we bring in a financially strong investor in the shortest possible time to improve the financial position of MIAL, as well as to help achieve financial closure of the Navi Mumbai International Airport project It is under these circumstances that we agreed to cooperate with Adani so as to achieve these twin objectives'', Dr. GVK Reddy, Founder & Chairman, GVK said.