5G bids unlikely to top reserve prices
A total of 72,097.85 MHz (or 72 Ghz) of spectrum with a validity period of 20 years will be put on the block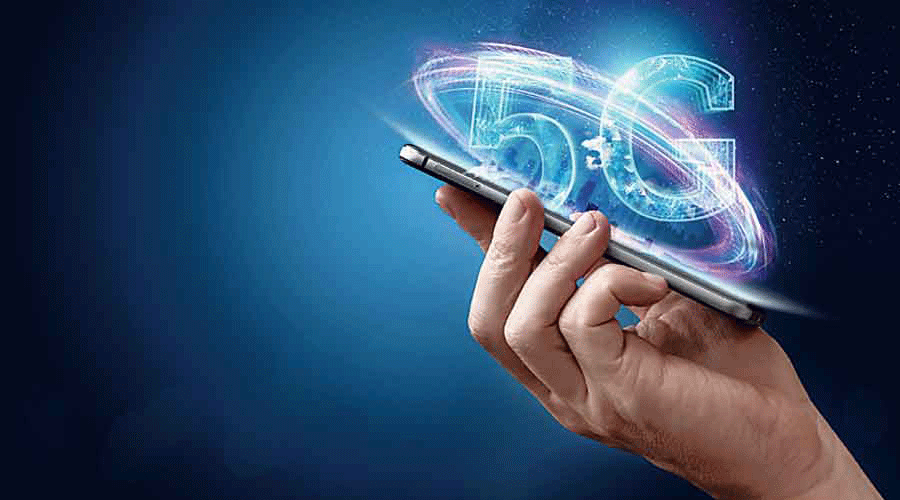 Representational image.
Shutterstock
---
New Delhi
|
Published 26.07.22, 04:11 AM
|
---
The much awaited 5G spectrum auction starts Tuesday amidst expectations the telecom players will pocket sufficient radio waves at the base price itself.
A total of 72,097.85 MHz (or 72 Ghz) of spectrum with a validity period of 20 years will be put on the block.
Airwaves across Low (600 MHz, 700 MHz, 800 MHz, 900 MHz, 1800 MHz, 2100 MHz, 2300 MHz), Mid (3300 MHz) and High (26 GHz) frequency bands, worth at least Rs 4.3 lakh crore are up for grabs.
It is expected that the mid and high band spectrum will be utilised to roll out 5G, where speeds would be 10 times higher than the 4G services.
"Given enough availability of spectrum, any sharp aggression or bidding higher than the reserve price appears unlikely," Morgan Stanley said in a research report.
The brokerage said: "the highest amount of spectrum available per player for 5G bands on a pan-India basis would be worth Rs 48,900 crore. Assuming both RJio and Bharti Airtel bid to the maximum extent allowed, there would still be enough spectrum left to satisfy the maximum amount that the other two players can bid (based on their EMD amounts)."
The four players — Reliance Jio, Bharti Airtel, Vodafone Idea and Adani Data Networks – have in all deposited Rs 21,800 crore. Reliance Jio has submitted an earnest money of Rs 14,000 crore and the new entrant Adani, a notional Rs 100 crore.
Bharti Airtel has forked over the second highest amount at Rs 5,500 crore, while cash-strapped Vodafone Idea has furnished EMD of Rs 2,200 crore.
Adani's participation will be limited to select circles, enough to create private network solutions, analysts said.
"With the upcoming 5G auction rollouts, we think Bharti and RJio's market share gains could likely accelerate further at Vi's expense and India's telecom market could end up as a virtual duopoly," Nomura said.
Based on the earnest money, the government could mop up a maximum of Rs 1.95 lakh crore through the spectrum auctions. However, analysts estimate that the revenue mop-up would be much lower.
An EMD is an assurance of payment by an operator to the government that gives a broad indication of the players' appetite, strategy and plan. It also determines the eligibility points, through which telcos target a specific amount of spectrum in a given circle.
And, if the EMD is higher, the operator has the flexibility to put in larger bids for larger quantities of the spectrum.
D-DAY
■ Sufficient spectrum is available. Limited number of players
■ Bid amount unlikely to deviate much from base price at auction
■ Action mainly in mid and high-frequency bands