Tej terms for return home: Back divorce, sack 4
Tej said his family should support his divorce from Aishwarya Rai and throw out his former private assistant Om Prakash from the residence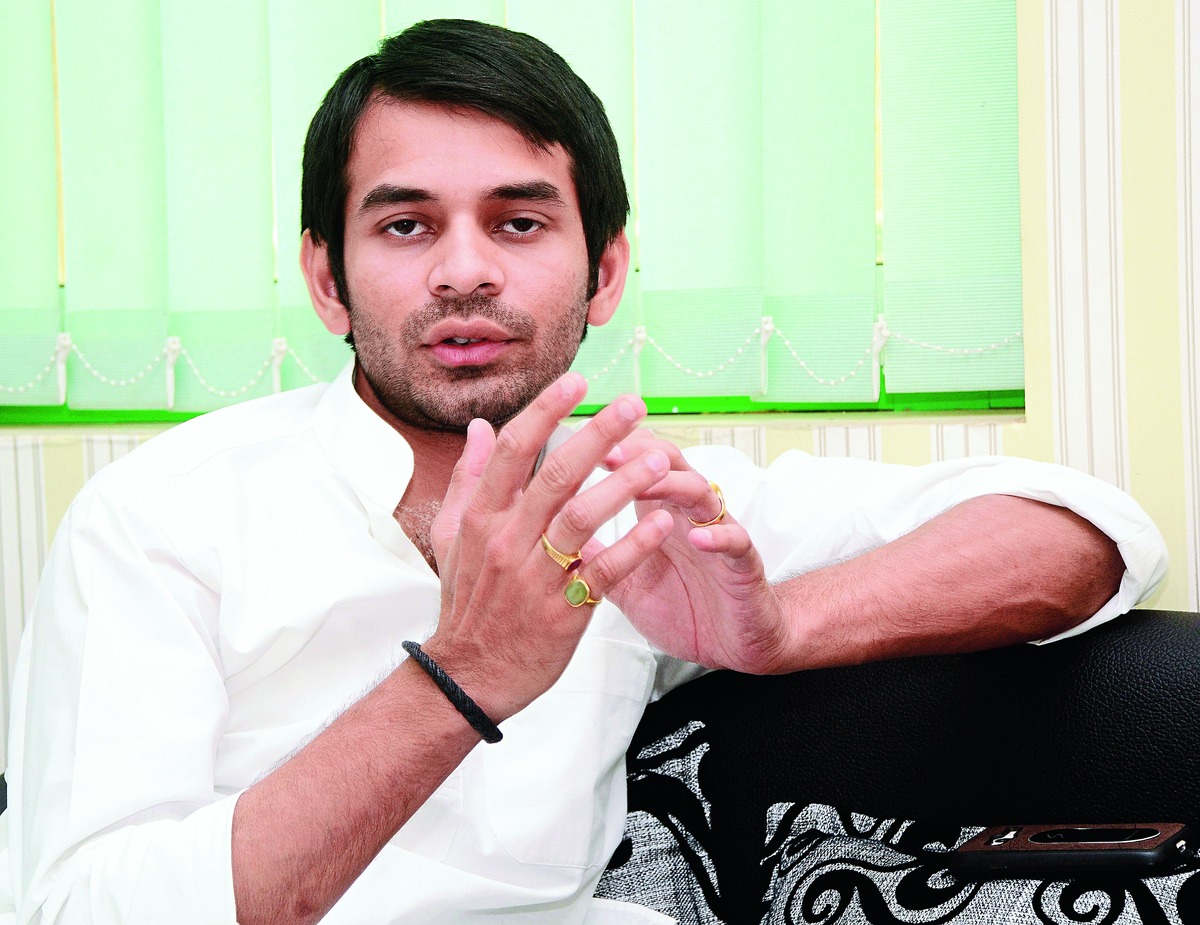 ---
Patna
|
Published 10.11.18, 06:34 AM
|
---
RJD chief Lalu Prasad's elder son, Tej Pratap Yadav, said on Friday that he would not return home until and unless the family supported his divorce petition and threw out four private assistants.
As Tej Pratap remained out of sight for the family since his disappearance from a hotel in Bodh Gaya last week, mother Rabri Devi called off the Chhath celebrations at their 10 Circular Road residence here.
RJD leaders, however, said the two developments were unrelated.
Tej Pratap wished his younger brother Tejashwi Prasad a happy birthday on Friday over the phone from an "undisclosed location in Vrindavan".
Tej said his family should support his divorce from Aishwarya Rai and throw out his former private assistant Om Prakash from the residence. He also wanted Mani Prakash, Nagmani and Bipin, the private assistants of Tejashwi, Rabri and Aishwarya, respectively, to be thrown out.
"Ye log ek hi thaili ke chatte batte hai (they are chips off the same block)," Tej Pratap said. "All three (Om, Mani and Nagmani, who are brothers) must be thrown out of the house and my parents should support my divorce. Only then will I return home. Bipin provokes my family members by giving wrong information about me. He has shouted at me and even thrashed my friends. He is basically a peon who gets vegetables home," Tej Pratap told a TV news channel.
Tej denied that Lalu was in mental distress over the divorce petition. "He is taking proper meals and medicines. He is not perturbed."