Lalu family's Chhath wish
Rabri, Tejashwi appeal to people: Celebrate festival in harmony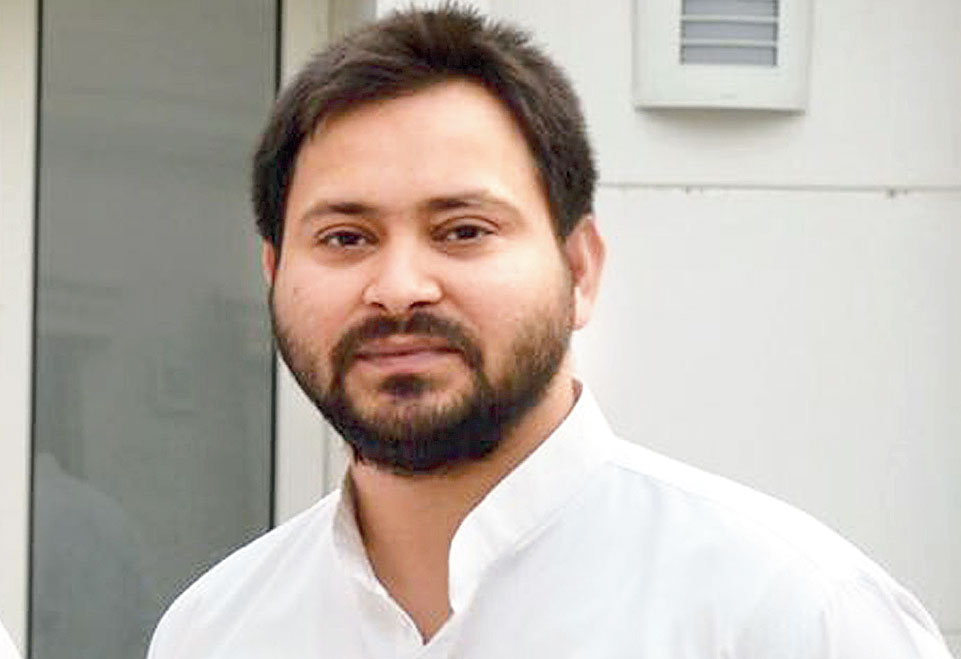 Tejashwi Prasad Yadav
Telegraph file picture
---
Patna
|
Published 11.11.18, 06:28 PM
|
---
Though Chhath is not being celebrated at the 10 Circular Road residence of RJD chief Lalu Prasad's family this year, the family members appealed to the people to celebrate Bihar's biggest festival with sanctity, piety and safety.
The festival began on Sunday with the Nahay Khay and the entire state is in the grip of the festival. Hundreds of thousands of devotees thronged
the Ganga ghats and took the holy dip before preparing the ritual food.
"I will pray to the Sun God to fulfil the wishes of the people of Bihar," Lalu's wife and former chief minister Rabri Devi said. "This great festival always brings happiness and success in lives. The festival talks about the rich culture of Bihar and it is a historic moment for everyone."
The family, gripped with turmoil over elder son Tej Pratap Yadav incommunicado and adamant on divorcing his wife of six months, has given the festival a miss this year.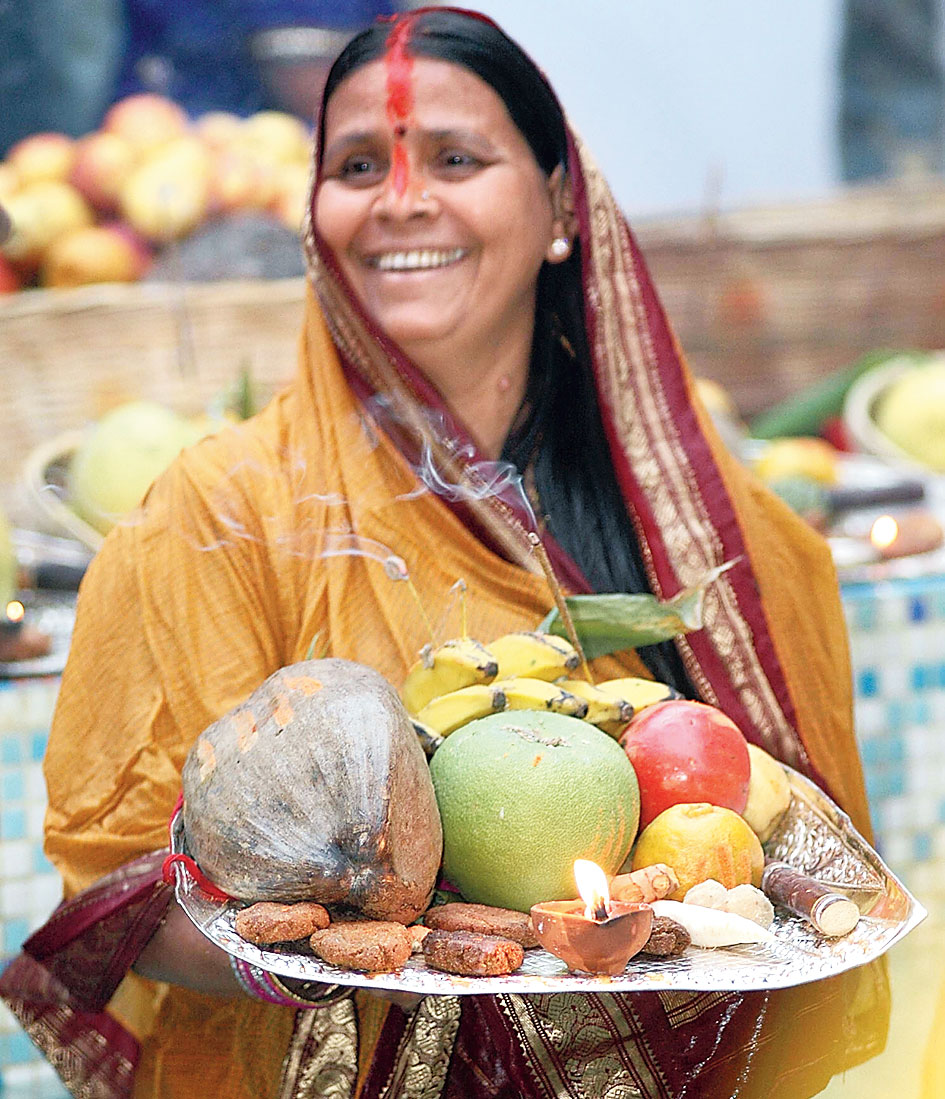 Last year, Chhath was celebrated on a big scale with most of the family members present. Rabri had initially decided to observe Chhath as usual, but after Tej Pratap's public rebellion the family announced that Rabri will not celebrate because she is unwell.
Every year, 10 Circular Road buzzes with activity during Chhath; but on Sunday the bungalow wore a deserted look.
Rabri's younger son Tejashwi Prasad Yadav, who returned from Ranchi on Saturday, also wished the people of Bihar.
"The Chhath festival is all about being disciplined and maintaining piety in the society. I will appeal to the devotees to not visit the dangerous ghats and offer arghya (obeisance) from behind the barricades and not to cross the danger line," Tejashwi said.
The Patna district administration has this year marked 22 of the 102 ghats unsafe for devotees.
Tejashwi asked everyone to extend their help to vratis on the ghats and also to keep the approach roads leading to the ghats neat and clean.
"It is my humble appeal to the people of Bihar to celebrate the festival with the feeling of brotherhood and harmony. I will pray to the Sun God to fulfil the wishes and take Bihar on the path of development," Tejashwi remarked.
Rabri has been celebrating the festival for more than three decades. This is the third time she is not celebrating Chhath, after 2014 when Lalu was not well and 2016 when she was not well.