Women elected to US House in record numbers
Women will break the current record of 84 serving at the same time in the House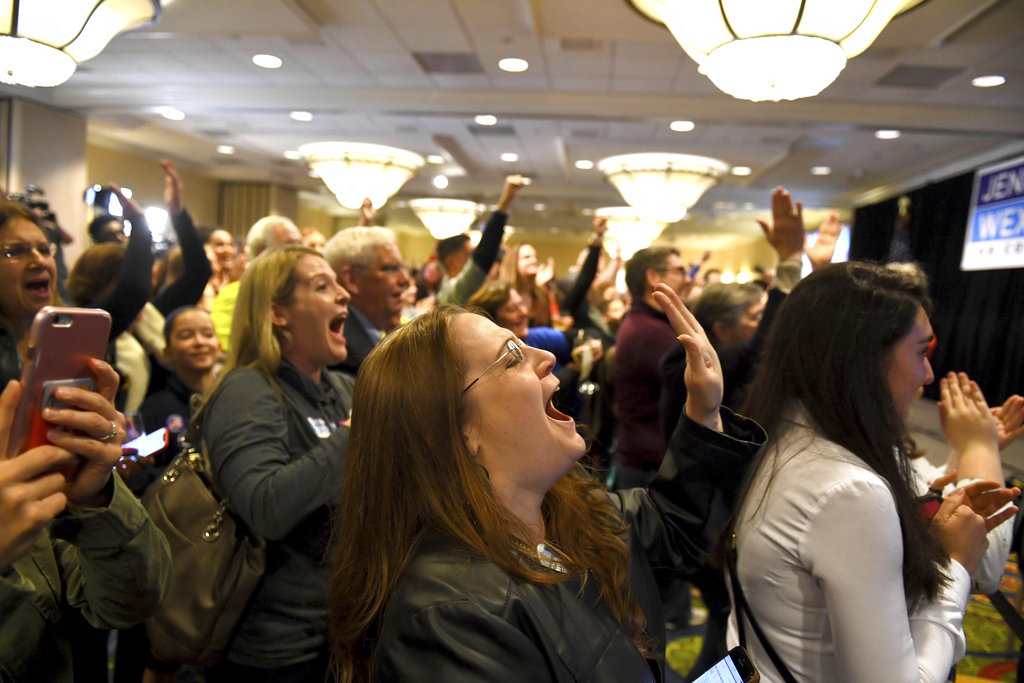 ---
---
With ballots still being counted across the country, women have won 75 seats and are assured of victory in nine districts where women are the only major-party candidates.
From the Women's March opposing President Donald Trump the day after he was inaugurated in January 2017 through a stream of sexual assault accusations later that year that sparked the #MeToo movement, outrage and organising by women have defined Democratic Party politics this election cycle.
More than 230 women, many of them first-time candidates, were on the general-election ballots in House races.
Despite the gains, men will continue to hold the vast majority of House seats.
Democrats have picked up at least 23 House seats, putting them on track to reach the 218 needed to seize control from Republicans after eight years.
Democrats knocked off at least 17 GOP incumbents, picking up moderate, suburban districts across the country. Democrats won seats stretching from suburban Washington, New York and Philadelphia to outside Miami, Chicago and Denver. West Coast results were still coming.
Democrat Abigail Spanberger of Virginia defeated Republican incumbent Dave Brat in suburban Richmond to put Democrats over the top.
House Democratic leader Nancy Pelosi hailed "a new day in America".