Vote likely if EU rejects plan
Britain could hold a second referendum on its EU membership if lawmakers reject Prime Minister Theresa May's plan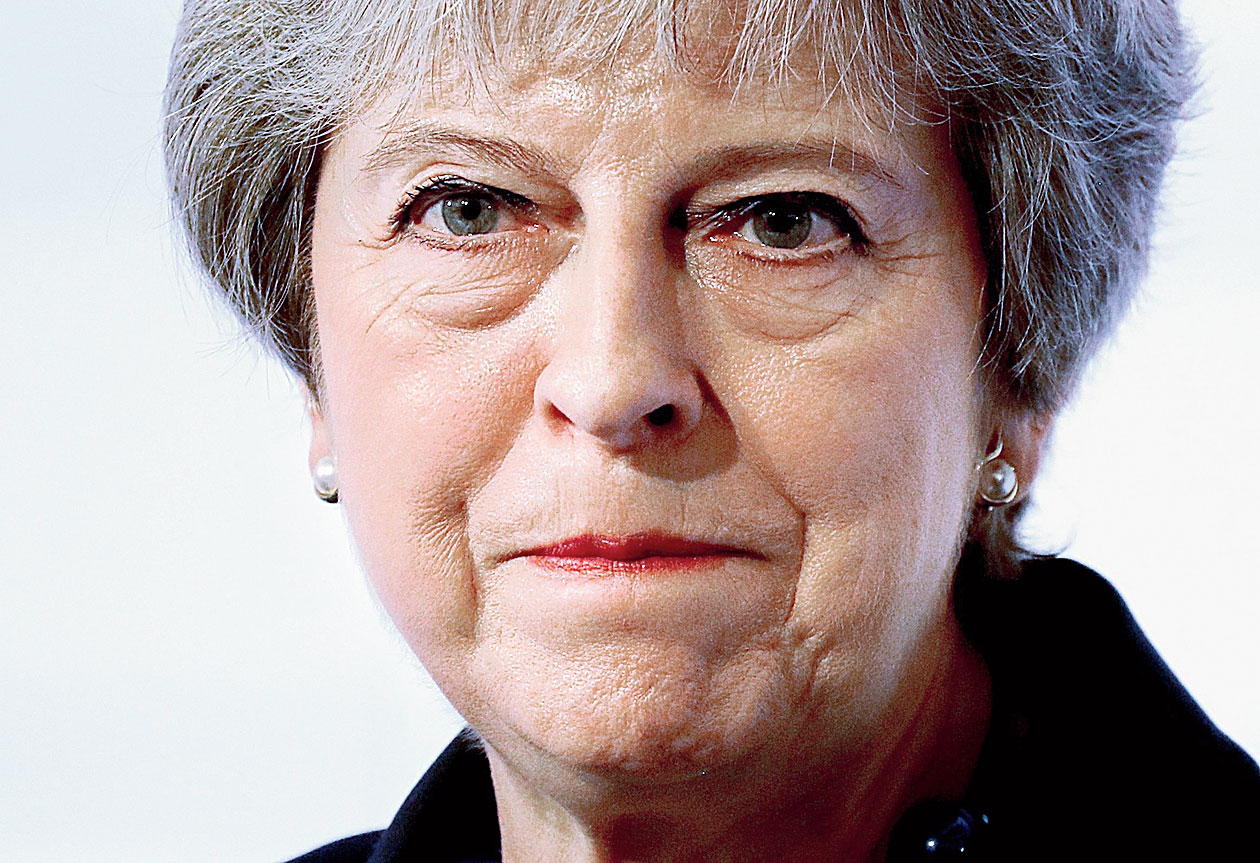 British Prime Minister Theresa May
Reuters
---
London
|
Published 19.09.18, 08:02 PM
|
---
Britain could hold a second referendum on its EU membership if lawmakers reject Prime Minister Theresa May's plan, a government minister said on Wednesday, as pro-EU campaigners set out how parliament could force a new vote.
Britain's narrow 2016 vote to exit the EU still divides public opinion with less than seven months until the country is due to leave the bloc. Prime Minister Theresa May is struggling to win support at home and in Brussels for her exit plan.
May has rejected the idea of a second referendum on leaving the EU, but one of her ministers said it could still happen if her negotiating strategy is rejected.
"Those to the right of the party — the pro-Brexit wing — will be very concerned that if that deal doesn't prevail, they'll end up in the situation where we could have a second referendum and we could end up not leaving the EU altogether," said Mel Stride, a minister in Britain's finance ministry.
"There is a danger of that happening," he added.
Stride's comments were contained within remarks setting out why he thought eurosceptic and pro-EU factions of May's party would ultimately come together to approve a deal with Brussels. He also argued that pro-EU lawmakers would back the outcome of negotiations to avoid leaving the bloc without any deal.
In a report co-authored by the man who drafted the EU treaty clause Britain is using to exit the bloc, the People's Vote campaign said parliament would have a series of opportunities to encourage or force the government to hold a referendum.
"The die is not irrevocably cast, there is still time," said John Kerr, who wrote the Article 50 exit clause of the EU's Lisbon Treaty that May used in March 2017 to set a two-year countdown running on Britain's departure.
The campaign cited polling data from YouGov showing more people would back a second vote than oppose one. Most opinion polls show a slight shift away from voting for Brexit, but overall opinion remains basically split down the middle.
The report set out six scenarios under which parliament could fight the government — ranging from technical procedures that would turn a planned vote in parliament on approving her deal into a one calling for a public vote, to the collapse of her government and a new election.
All rely to some extent on May, who does not have an outright majority in parliament, failing to win over sceptical lawmakers within her own party.