US embassy in Kabul to remain closed, says Blinken
The disintegration of diplomacy was a stunning turnabout from plans to stay and help Afghanistan transition from 20 years of war and to work towards peace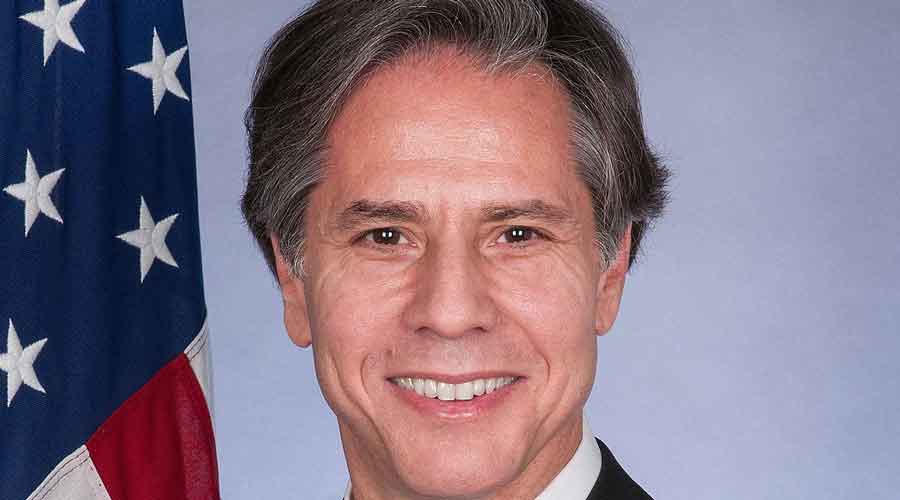 Antony J. Blinken.
File photo
---
Washington
|
Published 01.09.21, 03:10 AM
|
---
American diplomats have left Afghanistan, and the US embassy in Kabul will remain closed, secretary of state Antony J. Blinken said on Monday, after the military announced that it had completed its withdrawal from the country.
The disintegration of diplomacy was a stunning turnabout from plans to stay and help Afghanistan transition from 20 years of war and to work towards peace, however tenuous, with a government that would share power with the Taliban. This month, Blinken had pledged that the US would remain "deeply engaged" in Afghanistan long after the military left.
But with the Taliban firmly in control, what was one of the largest US diplomatic missions in the world will for now be greatly scaled back, based in Doha, the Qatari capital, and focused largely on processing visas for refugees and other immigrants.
"Given the uncertain security environment and political situation in Afghanistan, it was the prudent step to take," Blinken said in remarks at the state department.
He sought to portray the departure as a "new chapter of America's engagement with Afghanistan".
"It's one in which we will lead with our diplomacy," Blinken said, commending the US diplomats, troops and other personnel who had worked at the embassy.
Left uncertain was whether US efforts to stabilise the Afghan government would continue — the main thrust of years of painstaking work and talks with leaders that were supported by billions of dollars in US taxpayer funding.
New York Times News Service